Richard Bogoroch and Heidi Brown on how their firm helps injured parties seek justice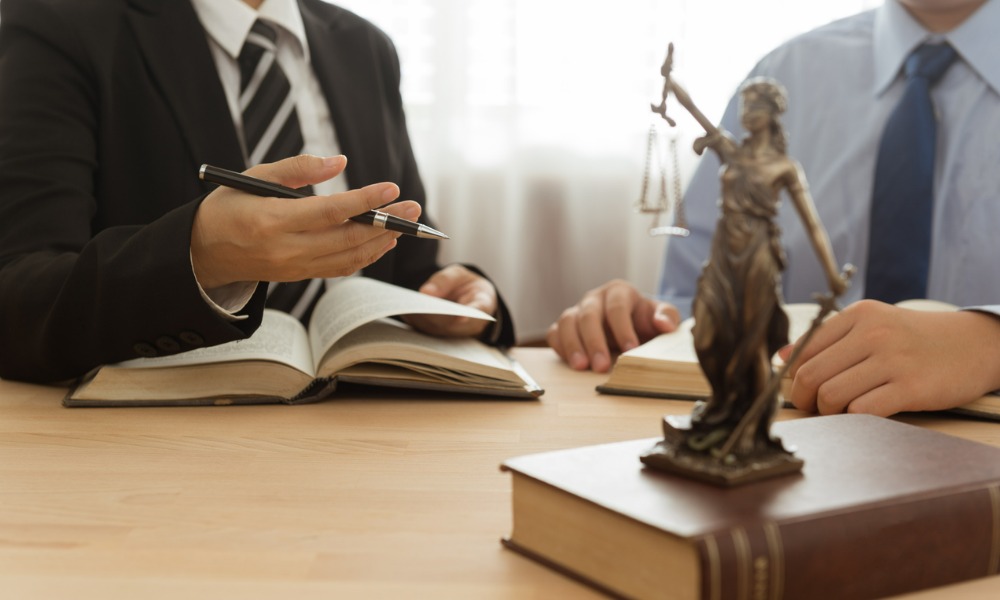 Bogoroch & Associates LLP was founded in 1999 with the goal to "provide litigation in a very efficient, compassionate manner," said Richard Bogoroch, the firm's managing partner. Since then, senior partner Heidi Brown and associate Linda Wolanski have joined, and the team is now composed of 15 lawyers with shared goals and values.
Due to Bogoroch & Associates' leadership in its practice area, it has been named one of Canadian Lawyer's Top Personal Injury Boutiques in 2022. Bogoroch and Brown shared in this interview their thoughts on the current challenges in personal injury law, and the professional and community contributions they were proud of.
One of the most urgent issues faced by personal injury lawyers and their clients are delays in setting trial dates, which have resulted in a backlog of cases along with frustration and stress on the part of plaintiffs, said Bogoroch. However, the judiciary is "mindful of these delays and [is] working very hard to improve the system".
Brown added the need to consider the effect of a statutory factor, specifically a deductible cost in motor vehicle accident cases. This cost is affected by inflation, which means that the deductible currently at $41,503.50 may increase if a trial is delayed by several years. At the time of the actual trial, the applicable cost may be higher, which will leave a smaller amount awarded to the plaintiff.
"[The] impact is that in so many cases, even objectively injured people, their claims for pain and suffering are being shot out by virtue of the operation of the deductible," said Brown. "And it explains why we're seeing fewer cases, because fewer lawyers are really prepared to take on cases where, by the time you get to trial by operation, the deductible [could] eliminate the entire award for pain and suffering."
This deductible had been applied historically "to keep costs down for insurers," but savings had not been passed on to consumers in the form of more affordable insurance premiums, she explained.
Another difficult area is medical malpractice, which involves costly litigation due to the need for expert reports to prove negligence and/or causation. Despite the expensive and time-consuming nature of this process, Bogoroch's team believes in it because "it provides access to justice writ large [and] is one of the most important things that lawyers can do to help ordinary people obtain access to justice".
To alleviate clients' stress, the firm strives to resolve personal injury cases and reach a settlement within 2.5 to 3.5 years. "[Our greatest satisfaction] is derived from helping injured persons and their families obtain just results, fair, appropriate results in a timely fashion … We take great pride in bringing closure to our clients for what they've undergone and recognizing, too, that their mental and physical well-being is enhanced by resolution, and we try and make it as efficient as possible," Bogoroch explained.
Another aspect of the firm that he's proud of are its values and philanthropic giving in the form of donations to fund scholarships at York University's Osgoode Hall Law School and at McGill University Law School. The firm also provides legal aid funds to support Queen's University law students and members of the Kingston community.
According to Brown, teaching and mentoring are also part of the law firm's value system, so all the lawyers at Bogoroch & Associates contribute to their communities by educating people about their rights if they are injured.
When deciding on what cases to take on, the legal team takes into account "whether a person has suffered economic loss" as a result of inability or reduced ability to work while struggling to recover from an injury.
"We will consider taking on cases where we believe there is a valid and cogent argument to put forward with respect to economic laws, because the threshold concepts and deductible don't apply to that aspect of a claim," she said.