Defence argues plaintiff may tailor evidence at examination for discovery if particulars known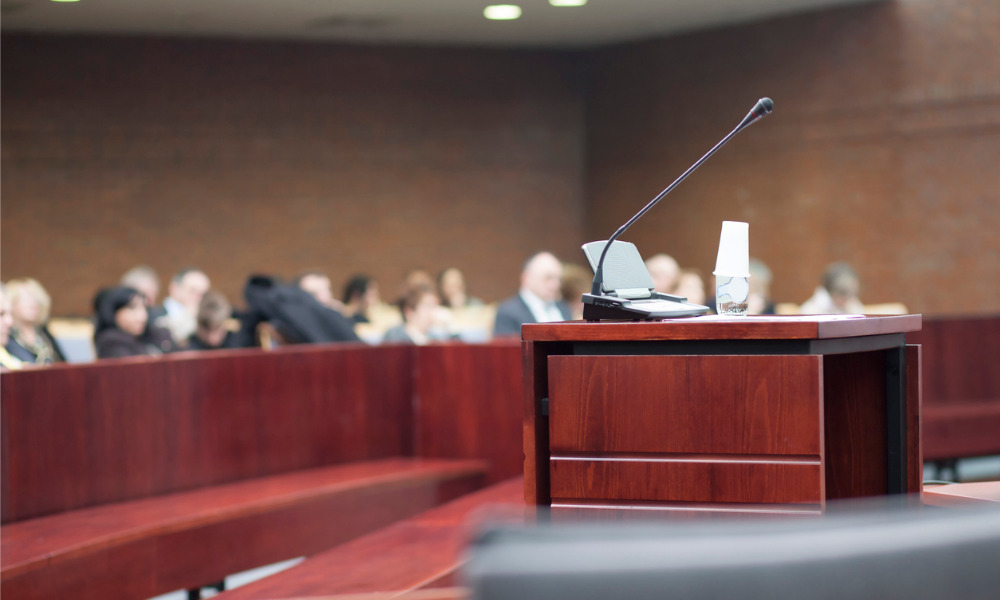 A recent Ontario case emphasizes that defence counsel can only withhold the particulars of the surveillance, based on a claim that the plaintiff will likely tailor the evidence, in extreme cases, a personal injury lawyer has said.
"If defence counsel refuses to provide the particulars at discovery, ask them on the record to detail what they are relying upon in support of their position," says William Harding, a lawyer at McLeish Orlando LLP. "Unless the evidence is overwhelming that there is a 'real likelihood' of tailoring, hold firm in your position and do not allow the plaintiff to be examined until the particulars are provided."
In a blog post, Harding discussed the case of Zeller v. Volpe-Scornaienchi, 2021 ONSC 813, which involved a claim raising issues of liability and damages for injuries suffered by the plaintiff when he, while riding his bicycle, allegedly collided with the rear of the defendant's van, which had been parked in a bicycle lane.
The defendant's evidence included a sealed exhibit of two investigation reports dated December 2017 and June 2018. During the examination for discovery, plaintiff's counsel asked for a summary of the defendant's surveillance, but defendant's counsel refused, contending that the defendant could only be compelled to produce such particulars after the conclusion of the plaintiff's examination for discovery.
Defendant's counsel claimed that there was a real likelihood that the plaintiff would tailor his evidence during the examination for discovery if he knew the particulars of the surveillance. In making this claim, defendant's counsel submitted that there were inconsistencies between the plaintiff's observations during the surveillance and in the contents of two reports of a clinical neuropsychologist and one report of an occupational therapist.
The Ontario Superior Court of Justice granted the plaintiff's motion seeking to compel the defendant to disclose within a certain period information about who made the surveillance, when the surveillance was made, what was observed during the surveillance and what was shown in videos or photographs acquired during the surveillance.
In Ceci v. Bonk, 1992 CanLII 7596 (ON CA), the Court of Appeal for Ontario said that, in a situation where there is a real likelihood that the plaintiff will tailor the evidence if disclosure has been made, production could be delayed until a party's examination for discovery has concluded. This amounts to "a very strict standard for interrupting the normal discovery process, and that is as it should be," said the appellate court in that case.
In the case at bar, the Superior Court reviewed the evidence filed and concluded that there was no real likelihood that the plaintiff would tailor his evidence if disclosure has been made. The court found no inconsistencies between the surveillance reports and the psychological reports or the occupational therapist report and found no basis for a reasonable inference that the plaintiff would tailor his evidence.