Routine rear-end collision suited for summary judgment; speculation doesn't create issue for trial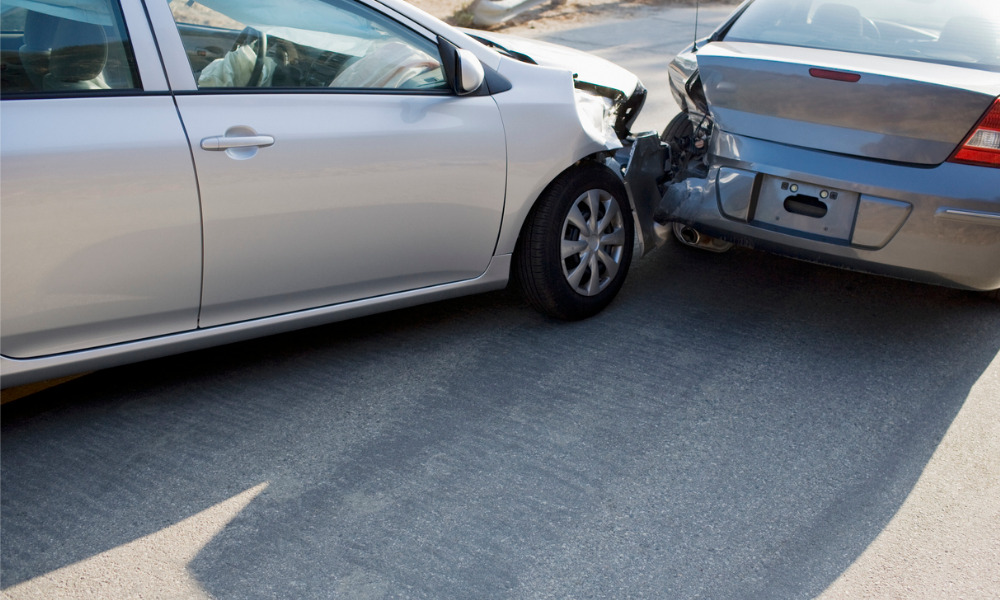 The following driver involved in a rear-end collision should adequately explain that their negligence did not cause the accident, the New Brunswick Court of Appeal has ruled in a personal injury case.
In Irwin v. Swift et al., 2022 NBCA 35, Corey Irwin was driving in Fredericton in 2018, with Michelle Narvey as the front-seat passenger in his vehicle. According to Irwin's evidence, he slowed down due to traffic in front of him, moved forward when the vehicle in front proceeded, and slowed down when it slowed. A vehicle driven by Shelley Swift and owned by Ronald Swift struck his vehicle from behind as he slowed down.
At the time of the incident, the roads were clear, the weather was good, there was no precipitation, and his vehicle was in good working order with no mechanical or electrical issues, Irwin said.
Narvey sued the Swifts, alleging that the accident had injured her and their negligence made her suffer damages. The Swifts brought a third-party claim against Irwin and argued that his negligence was the accident's sole cause.
Irwin filed a summary judgment motion asking for a dismissal of the third-party claim. The motion judge of the New Brunswick Court of Queen's Bench dismissed Irwin's motion.
When summary judgment is appropriate
The New Brunswick Court of Appeal allowed Irwin's appeal and set aside the motion judge's decision. It granted summary judgment in Irwin's favour and dismissed the third-party claim against him.
First, the appellate court ruled that the motion judge failed to state what the genuine issue requiring a trial would be, in line with Rule 22.04 of New Brunswick's Rules of Court.
While the Swifts questioned why Irwin slowed, stopped, or what he was doing while driving, this was speculation without any supporting evidence, the Court of Appeal said. They fell short of what was necessary to establish a genuine issue requiring a trial, if they did indeed put their best foot forward, the appellate court added.
Second, the Court of Appeal held that this was a routine rear-end collision situation and no actual evidence showed otherwise. The law regarding rear-end collisions generally provided that the following driver had a considerable evidentiary burden to establish that they were not at fault.
Lastly, this was a case ideally suited for summary judgment, in accordance with Rule 1.03(2) of the Rules of Court, the appellate court concluded.