When she made partner in January 2020 Miller wanted to fight for older people — then COVID struck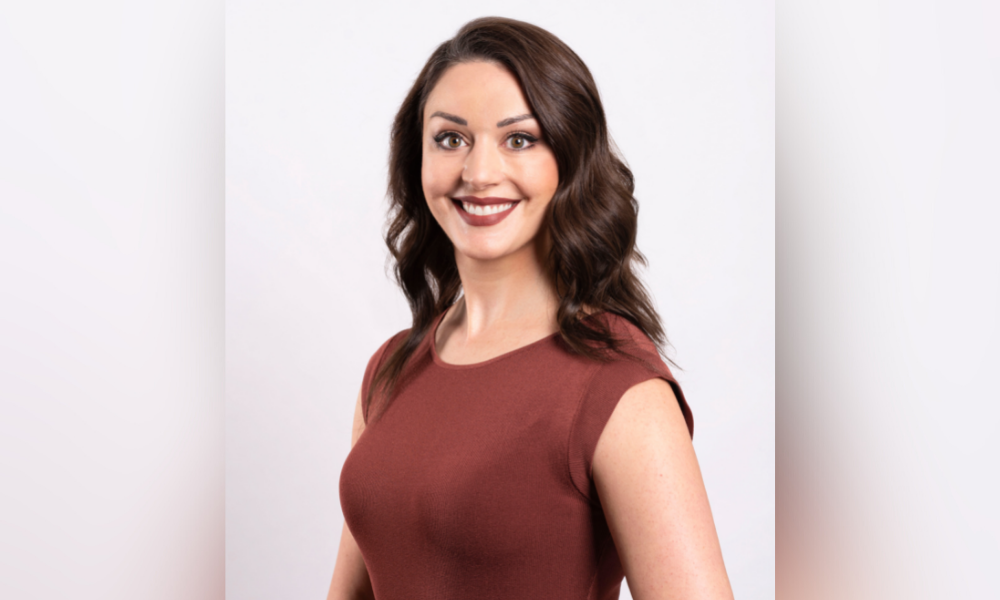 Many of Melissa Miller's most meaningful relationships have been with the elderly.
Miller grew up in a remote area in Ontario and didn't have many friends her age. She would do chores for seniors who lived nearby and loved to sit around and chat with them afterwards.
Miller was also the first person in her family to get a post-secondary education. She decided to live with her grandparents to save money when she started her undergraduate degree in Toronto.
When her grandfather died unexpectedly, her relationship with her grandmother became even more meaningful.
"It was just my grandmother and me, and we became extremely close. She is and will remain my soulmate."
Miller began her studies in art but quickly shifted to political science and philosophy when she realized that a career in law would suit her better than being an artist.
After graduating from law school in 2009, she articled at an insurance defence firm but realized she was more suited to fighting for individual clients. After spending many months considering her options, she joined Howie, Sacks & Henry LLP.
"Everyone in the defence world told me how great the firm's reputation was."
Miller quickly knew that personal injury was where she wanted to be, but she became frustrated by how the justice system treated seniors.
"I would see the attitudes around some of my older clients. It really bothered me that there was so much ageism that my older clients were facing in their cases. And I really started to see a gap."
What she was hearing from the insurance defence bar and even from judges or mediators about her clients was, "there's no loss of income here," "they're old anyway," and, "they have all these medical issues."
"What I started to really notice in my elderly clients is [that] an injury which may not impact you or I … was impacting my elderly clients a great deal because it was resulting in a real loss of independence."
Once Miller decided to start taking these cases on, her firm focussed on providing relevant content on their website and "the calls started flowing in."
As her practice began to grow, Miller had conversations with the senior lawyers at her firm about making partner. These lawyers told her that elder law would be an excellent area to pursue because of her passion.
So, she joined the partnership in January 2020. However, 2020 had more dramatic plans for Melissa Miller.
When COVID hit in March 2020, there was a brief pause, and then the calls came in from families with an elderly parent in long-term homes.
"It became very clear that we needed to take the bull by the horns. So, we started investigating a bunch of these cases initially."
Things escalated when Cathy Parkes contacted her. Parkes' father had died at the Orchard Villa retirement home, and she had spoken passionately about the need for accountability.
"Cathy Parkes is the lightning strike that happened to long-term care homes."
Miller began speaking more to the media in the late spring, and the calls for legal advice exploded.
"It was just like an exponential influx of calls. I couldn't keep up. It was unbelievable. We had to restructure our team because of these COVID cases and the way that they were all piling in."
Miller soon realized that simply litigating was not enough to address the concerns about COVID and long-term care facilities.
In June 2020, she organized a demonstration at Queen's Park to protest the Ontario government's intentions to protect nursing home owners from class-action lawsuits. Following the success of that event, in September 2020, Miller and three like-minded clients co-founded the grassroots advocacy group Canadians4LTC to push for improved conditions in long-term care homes.
At that time, she also heard Trudeau talk about national long-term care standards and potential amendments to the Criminal Code.
"I thought, that's it. That's my angle. This is, in my opinion, an apolitical, bipartisan, moral and ethical issue, to have national standards for long term care."
In November 2020, Miller and C4LTC took their cause to Ottawa. The "Broken Hearts, Empty Shoes" demonstration was live-streamed from Parliament Hill. It featured heartfelt testimony from bereaved relatives, healthcare workers and politicians demanding that governments work together to implement meaningful change. Miller's work attracted significant media attention and resulted in a meeting with Trudeau.
Since then, Miller and C4LTC have continued to advocate for change, hosting a weekly series of live-streamed town halls featuring a diverse coalition of stakeholders.
Miller has continued to speak out into 2021, but, as a new partner, she also has a thriving practice. She is also open about the toll that balancing this all took on her.
"I was on call 24/7; … it was incessant. And I didn't know how to separate what was happening in my own life."
Her mental health was especially challenged in January 2021, when Miller had to conduct a virtual trial and did so entirely from her home due to construction at her firm's offices.
"That was the single most difficult thing I've ever had to overcome in my career…. If I have to do a virtual trial again, I will not do it from home. I will make arrangements to do it in the office."
While Miller has spent the summer of 2021 taking time to herself, she is clear-eyed when talking about her work, which is just getting started, given her young age.
"Because, to say that all of this comes at no cost is really disingenuous. There definitely is a cost. It's just that for me, my clients are worth it."
PROFILE:
Name: Melissa Miller
Current Position: partner, Howie, Sacks & Henry LLP
Key Dates:
January 2020: makes partner
March 2020: COVID declared a pandemic
June 2020: organizes demonstration against Ontario's Bill 161
Nov. 2020: meets with Prime Minister Trudeau
Jan. 2021: argues a remote trial at home
ADVOCATING FOR THE ELDERLY
Miller is one of only a few lawyers in Canada focusing on nursing home litigation. In addition to her court work, she contributes to the:
Osgoode Certificate in Elder Law program: graduate and faculty member
Ontario Bar Association's Elder Law Section COVID-19 Working Group: member
Ontario Trial Lawyers Association's Board of Directors: member-at-large