New deadline seen as a boon to private property owners, insurers, maintenance companies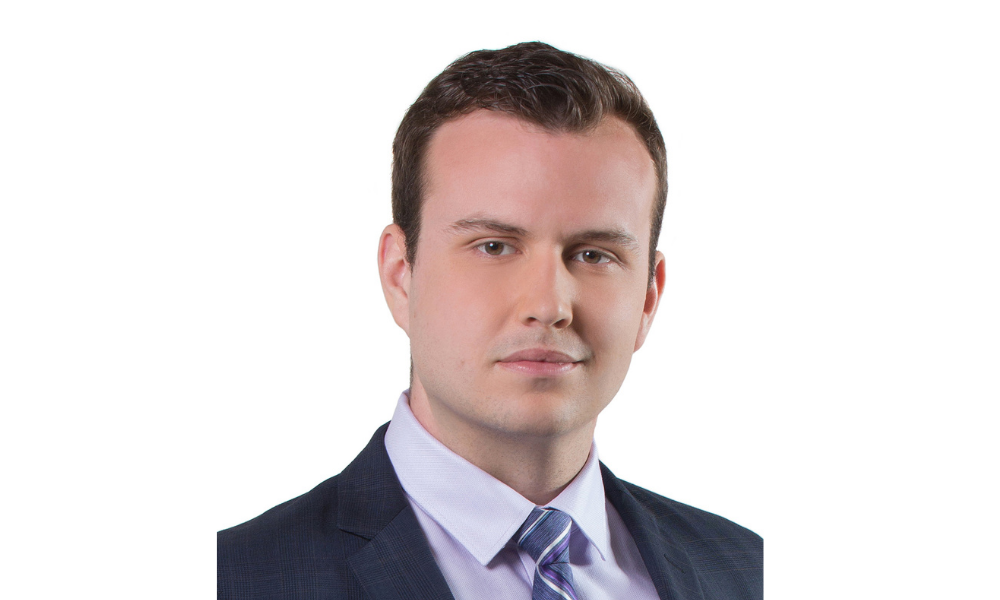 New Ontario legislation has come into effect, making it easier to defend "slip and fall" lawsuits involving snow or ice by tightening the notice period for launching an action. However, this new law is yet another example of governments trying to make it harder for injured people to successfully sue and receive awards that reflect their circumstances, says McLeish Orlando personal injury lawyer William Harding.
Bill 118, the Act to amend the Occupier's Liability Act, was enacted a law earlier this year. It gives plaintiffs in slip-and-fall accidents on snow or ice just 60 days to file a notice of a claim. Previously, the period had been two years, in compliance with the Ontario Limitations Act, which requires that a lawsuit be brought within two years of an incident.
Harding will be one of the speakers at a Canadian Lawyer webinar on August 25 that will explore details of the new law.
Harding says he "can speculate" that many of the changes to personal injury law in recent years, including this new time limitation for slip and fall claims involving snow or ice, result from lobbying by corporations or insurance companies.
"There really isn't as strong of an injured persons' lobby, and in my opinion, this latest limitation is very consistent with all the legislative changes we've seen in the past five or six years," he says.
As one example of this trend, Harding notes that the significant amendments made in 2016 to Statutory Accident Benefits for automobile accidents in Ontario have made it "much more challenging for injured people to have access to these benefits." The purpose of the SABS is to allow an insured individual access to necessary treatment and benefits in a timely manner. However, general exclusion clauses can limit a claimant's rights, and the level of benefits offered may not be enough to deal with severe injuries, Harding says.
Harding adds the new changes to the slip and fall claims process against private property and commercial enterprises will mean acting more quickly – a complete statement of claim can be filed after 60 days. However, it is still longer than the ten-day notice period for slip and fall claims involving municipalities, as outlined in the Municipal Act. The initial draft of the Occupier's Liability Act changes had the same 10-day period as the Municipal Act, but the final legislation extended the period for notification claims against private property or commercial defendants to 60 days.
Still, Harding says this change to slip-and-fall claims on private property will make it "more difficult" for injured people to make legitimate claims. The 60 days may not be enough to accurately reflect the true extent of damages or collect the necessary information, like who the defendants are and title searches.
"As well, the first days after an injury are often when people aren't necessarily thinking about filing lawsuits, or collecting the information they might need," he says. "They are worried about getting better."
Harding says that the passing of Bill 118 is likely good news for snow plow operators and other maintenance companies who have long complained that successful slip and fall claims can cause their insurance premiums to rise exponentially. He also acknowledges that in some instances, there may be no good reason for waiting until the two-year deadline is coming up, and valuable evidence such as CCTV video might be lost. The new requirement could allow for better access to timely evidence such as locating witnesses, obtaining statements, and accessing CCTV footage, which is often difficult to secure when there is a two-year time limit in place rather than a shorter period.
Harding says the new rule also creates several potential pitfalls for lawyers acting on behalf of plaintiffs, as awareness of the new law may not be widespread among the entire legal community.
"I would hope personal injury lawyer in the province are aware, but others might not be," he says. He adds that getting the word out to potential clients would be difficult. "There's not likely a lot of knowledge on this change among the genera public, so the question is how do they know the law says they have 60 days to give notice of a claim."
However, there is a saving provision in the legislation, as it provides no bar to action if there is a "reasonable excuse" for the delay, combined with an "absence of prejudice" even if the 60-day notice is missed.
This wording in the legislation is drawn from a nearly identical provision in the Municipal Act, 2001, which provides for a 10-day notice period. This provision has been considered extensively by the Court of Appeal in Ontario. In Asseh (Litigation Guardian of) v. Legendre, the court ruled that the onus to establish a reasonable excuse was on the plaintiff, but it also noted that the words "reasonable excuse" were to be construed liberally. However, even a bona fide reason could fail to save the plaintiff's claim if the defendant has been prejudiced due to the delay.