No compensation for banked sick day use under rules, vice chair says she is 'bound by' legislation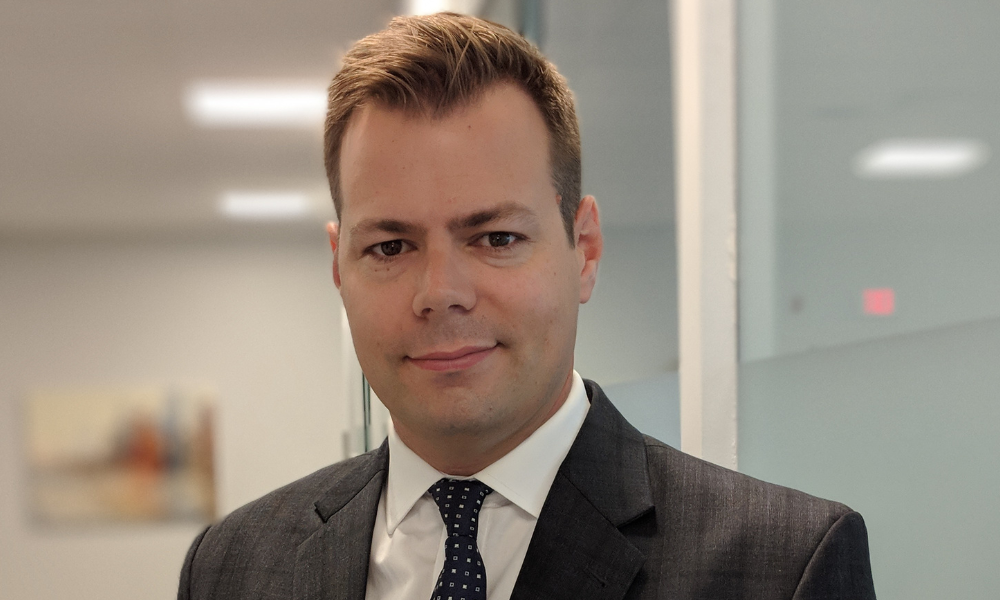 A recent ruling by British Columbia's Civil Resolution Tribunal has clarified what motor-vehicle accident victims can expect in restitution when it comes to some income replacement benefits while at the same time shining a spotlight on how the practice of personal injury law has changed in the province since the introduction of no-fault auto insurance.
In the decision filed on August 31, 2023, in the case of Nishimura v. ICBC (2023 BCCRT 748), vice-chair Andrea Ritchie denied an application by Karen Charlotte Nishimura to be compensated by the Insurance Corporation of British Columbia (ICBC) for the value of banked sick time she had to use up after being involved in an accident in 2021. Nishimura had been a passenger in the vehicle and needed to take time off work to heal from her injuries.
Nishimura, who represented herself, argued that it was unfair that she was forced to use her sick time and that she had lost the benefit of it by doing so. In particular, she explained that upon retirement, her banked sick time would have been worth $1,458.93 – a 40 percent payout of the time accumulated – whereas, instead, she used 138 hours of sick-bank time at $26.43 per hour while recuperating.
In her written decision, Ritchie found that Nishimura used 143.58 hours but that the amount of time was irrelevant. She wrote, "ICBC argues it is only obligated to pay income replacement benefits after Ms. Nishimura exhausted her other compensation options, which it did. ICBC says it is not required to reimburse Ms. Nishimura for her used sick bank time."
Beyond that strictly factual conclusion, however, Ritchie also commented on the nature of Nishimura's claim and about how accident victims are compensated for their losses.
"I acknowledge Ms. Nishimura's submission that the legislated accident benefits scheme is 'not fair' to accident victims. Although she argues that no matter what has been legislated, she should be made whole by receiving reimbursement for her sick bank time, I am bound by the legislation. I note the legislation does not require ICBC to make Ms. Nishimura 'whole', but instead sets out ICBC's obligations under its insurance policy. In this case, the legislation does not require ICBC to pay income replacement benefits when Ms. Nishimura had access to 'other compensation' for the same loss. As noted, I am bound by the legislation, and therefore Ms. Nishimura's claim is dismissed."
That statement leads lawyers in the province to question how well the no-fault insurance compensation plan actually works.
"The tribunal doesn't explicitly say they agree that it was unfair. What Ritchie is saying is that 'I acknowledge the submission that the legislative act was unfair,'" says Rory Johnston, a lawyer with Vancouver-based Warnett Hallen LLP. "What I do take away from that is that twice in that same paragraph, she writes 'I am bound by the legislation,' so I think you can read between the lines and say the tribunal member recognizes that there is some unfairness here but that her hands are tied in terms of her ability to actually adjudicate what is right and wrong in terms of what the claimant is entitled to."
Johnston added that "the no-fault system is very much you-get-what-we-tell-you-you-get and nothing more, and there is very little ability to challenge those limitations for a couple of reasons. One is, as Ms. Nishimura found out, you're not able to seek out any sort of equitable evaluation of being made whole in the sense of traditional tort law of setting people back to where they were and compensating for the loss they had.
"The other piece of it is that it is essentially impossible to get a lawyer to represent you in these sorts of claims… To go and pursue this with a lawyer, she would have had to pay out of pocket, and lawyers in British Columbia are basically no longer taking on personal injury motor-vehicle claims for contingency. There is no money to recover at the end of the day. For personal injury lawyers it is the prospect of a settlement that allows our legal fees to be paid and allows an injured person to access legal help. Without the prospect of a settlement, people cannot get lawyers. You're transitioning into a world where rather than having lawyers assist you with personal injury claims, you have to do it yourself, or you have to not pursue it, which goes on in a lot of cases."
Johnston believes that without lawyers assisting them, accident victims aren't just being denied full legal recourse to address what happened to them but all of the other assistance that personal injury lawyers tend to provide.
"Before no fault, we were a front-line service for helping people who had recently been in an accident deal with finding a doctor, accessing their benefits either through extended health or through their auto insurer, dealing with submitting a claim, dealing with an employer who wasn't being properly accommodating with their injuries. You developed all these skills that are non-traditional things that you would learn in law school but are important to a client who might have serious injuries and isn't in the position to take care of all these things they suddenly have to deal with. That role of assisting the client is something I think a lot of people are probably missing now that they have to deal with these issues on their own."
The no-fault insurance program was initiated in 2021, in the middle of the pandemic, during a time when people commuted and travelled less frequently than they did before COVID-19. Those factors might be why lawyers like Johnston and Victoria, BC-based managing partner of the MacIsaac Group, Erik Magraken, keep getting calls from people looking to hire them to help with car accident claims.
"I think I take calls every day from somebody in this litigant's position where they don't understand the current system or they can't believe that is the current system," said Magraken. "People are baffled to find out the way the system works."
Before the implementation of the no-fault system, Magraken said that recovering the type of compensation Nishimura was seeking was something he had frequently done for his clients: "Even if they had used other insurance, it used to be that the insurance companies had separate clauses to get that money back. The car-crash insurer had to pay for the consequences of the crash."
While the no-fault system has consequences for those involved in car accidents, lawyers have also experienced some effects.
"The fallout of the ICBC switch to no fault is that it has been a major change for personal injury firms in British Columbia," said Johnston. "A lot of senior lawyers who had been in personal injury got to the point where they said, 'Maybe it's time to wind down my practice.' If they were close to retirement age, a lot of them retired. Younger lawyers who are at the start of their careers and who would have otherwise been good fits for personal injury work, I think, have decided to go elsewhere, realizing it might not be a growth industry for them.
"For a lot that are like me, who are mid-career, you just have to pivot… Lawyers need to be mobile and versatile in their practice. There are always going to be changes in the way we do our work, but it's a shame that you develop this skill set that really helps people, and that goes down the drain because there are no more cases to apply it to."
Johnston noted that accidents that occurred before the no-fault system are still being handled under the previous tort rules, and, given the timelines that these kinds of cases can take, many of the claims are still underway.
While the old tort system wasn't perfect, there is a belief among many personal injury lawyers, including Thomas Spraggs of Spraggs Law, that it was more flexible and fairer.
"The commentary in the decision about the legislation speaks for itself. The previous tort system, while there was room for some improvements like there is in any system, has been thrown out in BC by the NDP. What is of particular concern and interest is how many British Columbians seem unaware of the true impact the changes have on their ability to recover against negligent drivers and the insurance policies they hold. Perhaps the new legislation needs a careful examination and reform with some restoration of rights back to innocent injury victims."