Claims against city inherently challenging, says Bogoroch's Rachel Radomski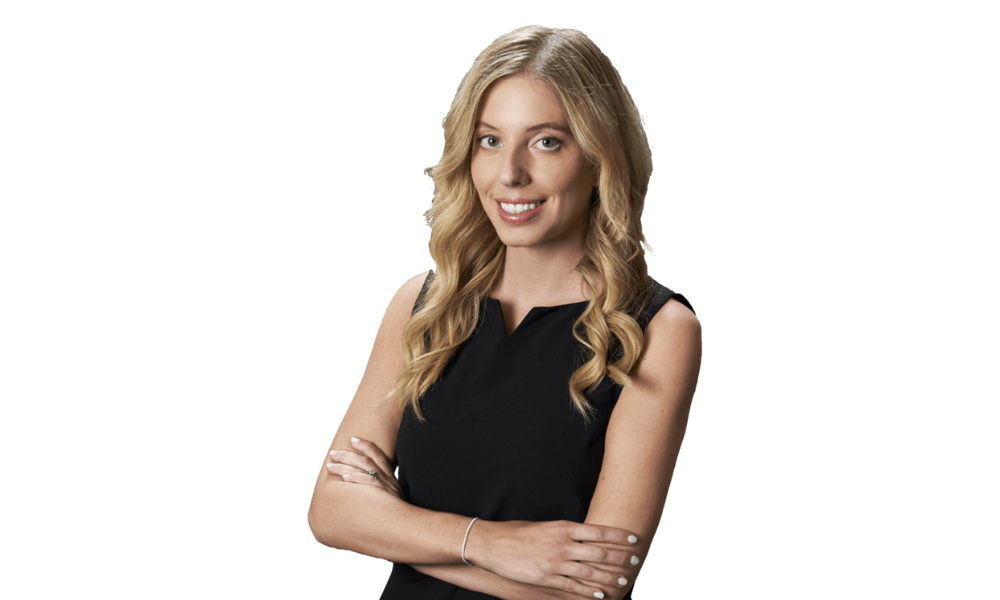 This article was produced in partnership with Bogoroch & Associates LLP
Mallory Hendry of Canadian Lawyer sat down with Rachel Radomski, lawyer at Bogoroch & Associates, to discuss these claims that come with the warmer weather.
After a long winter with heavy snow, the changing seasons can bring more than just warmer weather. During the transition to spring, sidewalks and roadways can become particularly hazardous due to cracks and potholes, which means navigating them can be treacherous.
"As a firm, we see numerous individuals injured as a result of cracks in sidewalks and potholes in roadways," says Rachel Radomski, lawyer at Bogoroch & Associates LLP. "While these cases are very fact specific, it is imperative for a law firm to take the necessary steps at the outset of learning about a potential claim."
One of the first things Radomski asks is whether the injured party has given the required notice to the municipality. Claims against a municipality are inherently challenging due to the nature of the legislation: when somebody is injured on city property, they must give notice within 10 days otherwise they may be barred from pursuing litigation. While failure to give notice is not insurmountable – there are some exceptions – it's definitely the first challenge.
Second, Radomski evaluates whether the case is likely to succeed with respect to liability. That's also a challenge because the legislation is set up to allow some leniency towards the city due to the principle that the standard of care to be met by road authorities is not perfection. As Chief Justice Fitzpatrick stated in the often cited Supreme Court of Canada's 1917 decision of Fafard v. City of Quebec, "a municipal corporation is not an insurer of travellers using its streets; its duty is to use reasonable care to keep its streets in a reasonably safe condition."
Pursuant to s. 44(1) of the Municipal Act, the municipality is only required to keep roadways in a state of repair that is reasonable in the circumstances, and the statutory defenses are afforded by s. 44(3). For example, if the city did not know or could not have reasonably been expected to know about the state of repair or took reasonable steps to prevent the default from arising. Further, if a municipality establishes that it has complied with the minimum standards, established under the Minimum Maintenance Standards (MMS), at the time the disrepair arose, the municipality may not be found liable.
"It's a challenging legal test that a plaintiff must meet in order to succeed against a municipality," Radomski says, adding that it is further complicated because we don't know what the investigation will reveal over time.
"At the inception of a case, we don't know what steps the city took, if any, to keep the defect from arising, we don't know when the roadway or sidewalk was last inspected, and we don't know when it was last repaired. There's a lot of investigation we complete after we are retained."
The MMS specifically address potholes, cracks, height differentials, as well as more general sidewalk repair, which are distinct from each other, Radomski notes. Potholes are typically thought of as being deep and circular in shape but realistically that's not what every crack in the roadway looks like – it might be very narrow but very long, especially if you're looking at an area close or adjacent to streetcar tracks or other divots in the road.
"There can be a grey area when it comes to what constitutes a pothole versus a crack in the roadway and that's something to be investigated, as each have different minimum maintenance standards, affecting a finding of liability," she says.
Photographs are critical in preserving evidence, especially photographs with clear measurements at various locations- as the depth and width vary. "When retained, we always complete a fulsome analysis of what investigation needs to be completed, and ensure it is done in a timely manner," Radomski says.
"Every case is fact specific- and it is those facts that determine the merits of the case," Radomski says. "We at Bogoroch & Associates take a proactive approach to these cases as we do in all our occupier's liability and personal injury cases – a thorough investigation, preservation of evidence and a meticulous review of the facts is critical to winning the case."
Rachel Radomski joined Bogoroch & Associates LLP in October of 2015. Rachel attended Western University where she obtained a Bachelor of Arts degree in 2009 and her Juris Doctor in 2012. Rachel was called to the Ontario Bar in 2013. Prior to joining Bogoroch & Associates LLP, Rachel articled and practiced at a boutique personal injury firm in Toronto. Rachel's practice is devoted to personal injury litigation, including motor vehicle accident cases, accident benefit claims, slip and fall cases, long-term disability claims, and other disability and insurance litigation.