Artificial Intelligence and Data Act is currently in the committee stage in the House of Commons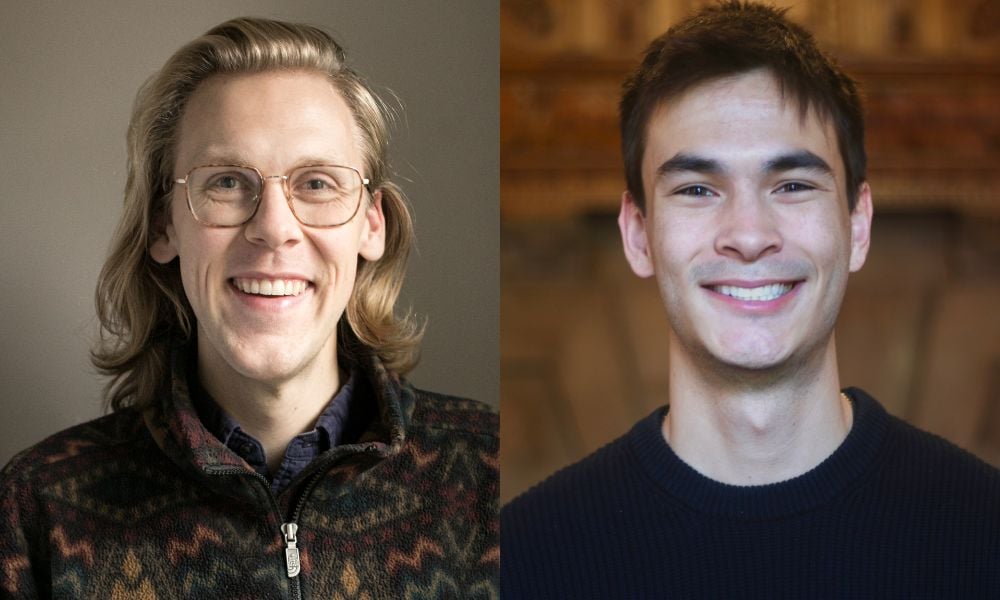 Parliament's choice to fasten its Artificial Intelligence and Data Act to the federal government's constitutional authority over criminal law and international and interprovincial trade and commerce could limit its ability to effectively regulate AI, say researchers.
Bill C-27, which includes the Artificial Intelligence and Data Act (AIDA), passed second reading in the House of Commons on April 24 and is now before the Standing Committee on Industry and Technology. As a "bare bones" piece of legislation, with much left to regulations and administrative discretion, a team of researchers from the University of Toronto's Schwartz Reisman Institute for Technology and Society (SRI) argue that the choice of a different constitutional head of power would be better suited to the task.
Regulating AI within Canada's division of powers is unique because of the technology's "speed, scale, and complexity," says Isaac Gazendam, a lawyer and policy researcher at the SRI. Artificial intelligence is developing rapidly, borders cannot contain it, and understanding AI requires a technical capacity beyond that of a typical policymaker. To align these complex systems with "human goals and values" and prevent their misuse means making regulation that is as smart as the technology itself, is not dictated only by industry actors, and capable of international coordination.
"So, that's a big ask," he says.
According to the SRI research team, Parliament has "adopted a posture of jurisdictional caution in AIDA." The feds have sought to avoid intrusion into provincial jurisdiction by pinning AIDA to federal jurisdiction over criminal law and international and interprovincial trade and commerce (IITC).
But this use of the criminal law powers puts the legislation in a "precarious situation" because leaving so much to the regulations is a "very contested issue" within Canadian jurisprudence, says Gazendam. "It's not clear whether the criminal law can sustain a level high level of regulatory uncertainty and administrative discretion."
The benefit of the IITC powers is also the avoidance of significant intrusion on provincial powers, says Alex Macfarlane, a member of the policy team at SRI which analyzed AIDA and a second-year student at U of T law. But rooting the regulations in the IITC powers requires that they be rationally and functionally connected to the underlying purpose of international and interprovincial trade and commerce. This limits AIDA's future capabilities, he says.
The research team suggests that grounding AIDA in either the general trade and commerce power or the national concern branch of the peace, order, and good government (POGG) clause are better options.
The general trade and commerce would free Ottawa of the requirement to connect any future regulations functionally and rationally to international and interprovincial trade and commerce and allow it to regulate more aspects of AI. It is "more sweeping and more general," says Gazendam.
"This is something that isn't just about trade. It's not just about commerce. It's not about international trade and commerce. It's about everything."
"Essentially, this would just give them more legislative space to create a more robust framework for regulating AI," he says.
For the national concern branch of the POGG clause, because of AI's pervasive and fast-growing nature, proper regulation of the technology concerns the "nation as a whole," says Macfarlane. "This provides that flexibility, that room for parliament to navigate AI as it's changing."
Once it becomes law, Gazendam expects AIDA will more likely be challenged on its criminal law anchoring than its IITC anchoring.
The legislation is currently at the committee stage, and the SRI will be sending experts to appear before the committee studying the bill.
"The changes that we've proposed are pretty major changes. Whether Parliament would implement them at this point is a little unclear, because it's essentially changing the entire framing of the law," he says. "However, we are also of the opinion that there are pretty significant drawbacks."
While Gazendam says the SRI will communicate its concerns to the government, it is unclear how they will respond because AI regulation is such a pressing issue.