Law professor says program must balance privacy with reopening economy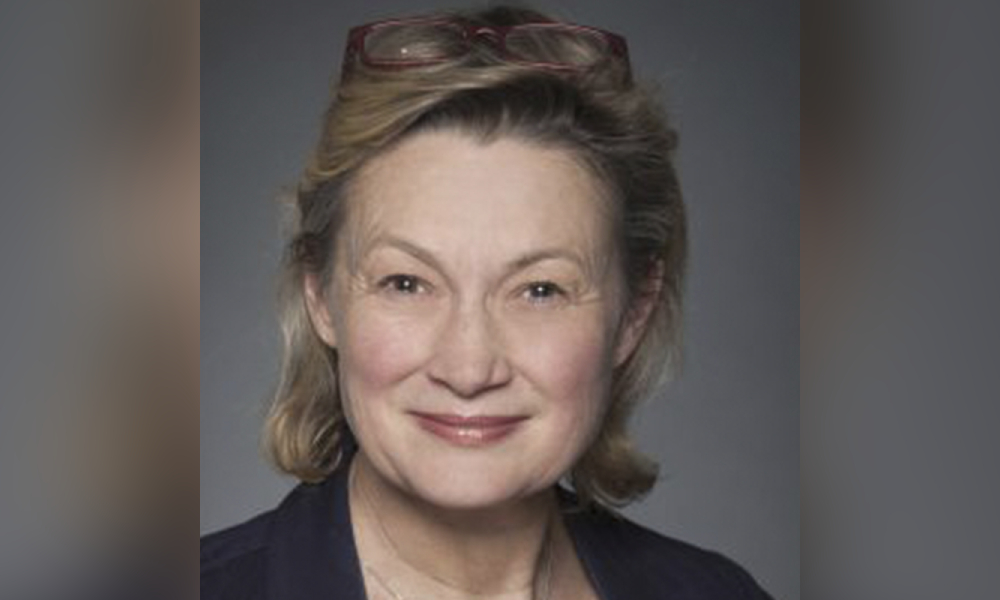 If governments don't step in to do the "right thing" and come up with a "vaccination passport" program, the private sector will likely develop its own rules, says University of Ottawa professor Colleen Flood.
That could potentially cause more problems than if there were one clear-cut system for everyone,
"Privacy rights are not trumps — they have to be balanced with the other goals our society is looking for," says Flood, a law professor and research chair of health and law at the University of Ottawa.
While there may be concerns about privacy with immunization passports, "if we need those to open up society and avoid other hard things" such as lockdowns, quarantines, then "arguably that can be worth it."
With Canada's COVID-19 vaccine program getting well underway now with increased shipments of the approved vaccines, there's been much discussion on the need to have vaccination passports or certificates to allow people to access everything from travel to workplaces to sports and entertainment venues.
Ticketmaster in the United States has indicated it is considering this approach. Beyond that, a range of enclosed public spaces such as shopping malls, bars and restaurants may require vaccine certificates.
Within Canada, it is possible that, for example, the Atlantic provinces, which have restricted travel for non-residents, may require a vaccine certificate and potentially avoid the quarantine period. As time passes and vaccines become more available, more workplaces may require proof of vaccination status for all employees, if only so that unvaccinated workers stay home during outbreaks.
Residents of long-term care homes and their loved ones have been given priority in the vaccination schedule. Still, both publicly funded nursing homes and privately financed retirement homes might require proof of vaccination as a residence or visitation condition.
Some experts say that requiring proof of vaccination is "an unacceptable violation of civil liberties." As privacy lawyer Allan Richarz noted in a recent opinion piece for the CBC, "the requirement to carry some form of post-vaccine certificate in order to fully participate in a reopened society is an unacceptable violation of civil liberties."
He added that such requirements "are ripe for backsliding towards discrimination and stigma, as well as creating inequitable outcomes globally, with the harms arising far outweighing the purported benefits."
However, Flood and others say society will need vaccination passports to get the economy functioning close to before the global pandemic hit in late 2019.
"Without immunization passports, there will be other infringements of rights that arguably are just as important," she says. "Right now, for example, without that information, airlines and some governments are requiring COVID tests or mandatory isolation with high costs."
Also, she says, there are considerable costs to society and individuals with cycling in and out of lockdown — loss of jobs, incomes, and mental health impacts. "This is not a trade-off between immunization passports and normal life — but immunization passports and what will come to pass if they are not permitted."
In December 2020, Flood, Vivek Krishnamurthy and Kumanan Wilson published an article for the Institute for Research in Public Policy that outlined their case for why vaccination passports are needed.
"Either governments or private companies could offer vaccine certificates, but either way, policy-makers must lay out clear rules for how certificates will be rolled out and regulated," the authors write.
Earlier this month, Flood and Wilson published an article in the Canadian Medical Association Journal saying vaccine passports development needs legal and ethics experts' input.
As well, safeguards must be in place to protect the privacy of people's information, for example, "when third parties are logging into the system to verify vaccine status."
Access to vaccines is another critical ethical concern. Flood and Wilson argue in the CMAJ paper that the deployment of vaccination passports "may need to be limited until population-wide access to vaccines is established." There may be situations needing proof of vaccination or a recent negative COVID-19 test. However, those who cannot be vaccinated should not be discriminated against or denied access to services.
Indeed, the idea of a vaccination passport doesn't necessarily mean vaccinations are mandatory, Flood says. In some cases, not getting the vaccine could mean economic or some other penalty at work. Still, a passport might be requested for different situations, Flood says, even if the vaccination itself isn't needed. The certificate may provide information on the person's status and the necessary precautions against COVID-19.
Proof of immunization is far from a new idea, the CMAJ article states, noting that during campaigns for the smallpox vaccine, the vaccine scar often served as this proof and allowed access to such things as train travel.
In Canada, individual provinces require proof of immunization for school entry, and other countries where yellow fever is endemic require proof of vaccination against that disease. What is different this time is that a "move to digitize vaccination records and use digital immunization passports to safely open activities and events is novel."
Floor and Wilson suggest that in Canada, a digital passport for COVID-19 immunization could take the form of a scannable bar code or quick response (QR) code showing vaccination status, which would be stored on a smartphone device in the same way as an airline boarding pass.
A person could download a passport from a provincial or territorial immunization repository through a government portal linked to their identity. The passport holder would present it for scanning to seek entry to a restricted place or activity.
"The bar code would include a cryptographic digital signature so that the verifier would know that the passport was issued by a trusted entity, such as a provincial or territorial government," the article states.
"The system used to scan the bar code would require the ability to check whether the immunization record satisfied current public health guidelines on which vaccine products, dose intervals and dose counts confer adequate levels of immunity based on currently available evidence." The passport holder may also need to provide proof of identity with government-issued photo identification.
The questions of what vaccination series constitute immunity and how long immunity lasts after completing the vaccination series will be challenging, Flood and Wilson write, noting variations are already occurring with the recommended vaccine schedules.
As for privacy issues, the information in an immunization passport should be verifiable without requesting the government issuer, but certain "edge cases" such as passport revocation may require the verifier to check the passport's validity against the issuer's server. This check would create "the potential for the issuer to track the location of passport holders."
Access to technology may be a barrier to using immunization passports. Bar codes or QR codes could be printed on paper for those without access to digital devices, but they could still be at a disadvantage.
The need for proof of identity could also restrict access among marginalized populations who don't have this proof.
"Technological development should occur in concert with legal and ethical review to ensure that the solution is the least restrictive means of reopening society, without adversely affecting populations that are already marginalized," the article said.
In Canada, federalism and its division of responsibility between the federal government and the provinces and territories is another consideration. As general responsibility for immunization resides with provinces and territories, "they should develop digital immunization records that are accessible from their immunization repositories and that also respect privacy and other human rights concerns," the CMAJ article says. "However, these provincial efforts should be guided by a federal or international standard," perhaps set by The National Advisory Committee on Immunization.
"Suppose governments do not develop the necessary capacity to implement immunization passports, Flood says. "In that case, it is likely that private corporations — airlines and large event venues — will develop their own requirements and systems, potentially leading to problems related to equity, privacy and coercion."