How a digital fund management platform supports a streamlined practice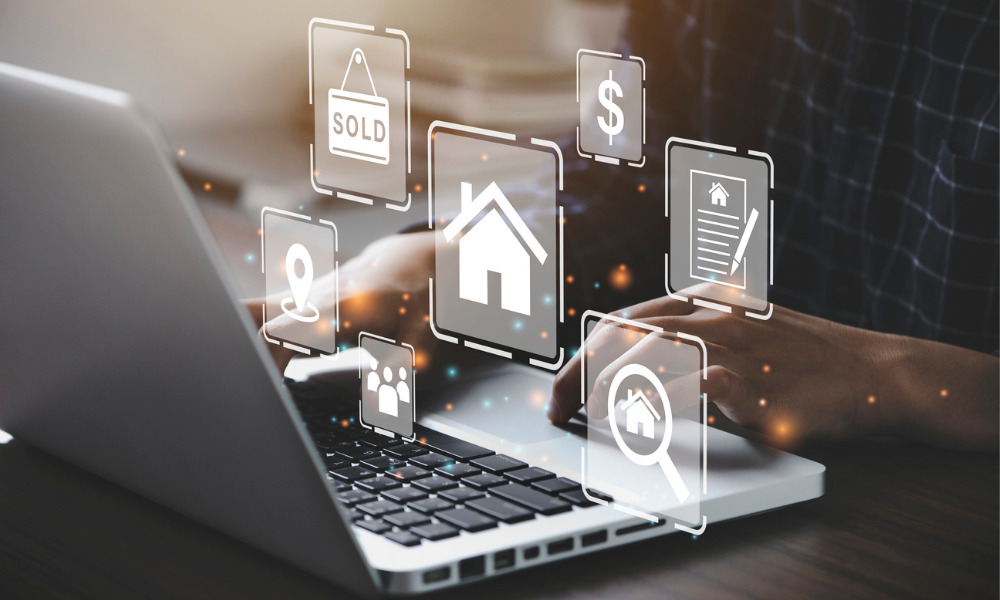 This article was produced in partnership with Teranet.
For real estate law firms, the ultimate goal is to get transactions done as quickly and efficiently as possible. And SureFund, Teranet's recently launched digital fund management system that supports secure and contactless real estate funds transfers for legal professionals across Ontario, is vital in helping firms deliver a streamlined service.
"With all the physical running around, we couldn't get anything done until at least next day assuming we're not super busy — which hasn't been the case for most of COVID — but with SureFund it's all on one system," says Zamir Alakozi, real estate lawyer and founder of Advent Legal. "When the sale is done, within 10 minutes you input the information and it's all disbursed – it's simple but effective, which is what we look for, and overall makes everyone's lives easier."
With many of the tasks of a file shared, SureFund can send reminders and notifications to both clerks and lawyers to keep everyone abreast of what's happening at any given time. Alakozi calls the communication aspect efficient and helpful in managing his staff and ensuring things are getting out in a timely manner, and his clerks find SureFund intuitive to use. Lauren Darby, law clerk at Caruso Law, agrees with that assessment, noting she finds SureFund clear and easy to use.
"The website is great – you can easily track what information you're putting in, and it's simple to check your disbursements are correct," Darby says. "SureFund streamlines a previously labour-intensive process and the biggest perk, especially with working remotely, is you don't need to stress about going to the bank."
Beyond the removal of physically delivering cheques, with payouts there can be obscure credit card companies or personal lines of credit that previously Darby would have to contact to figure out where to send the cheque and who to make it payable to. With refinances and sales, Darby has had files with up to ten different payouts to companies all over the place, a daunting task to manage manually. But with SureFund, virtually all creditors she's had to look up could be found in the data base, which is another contributing factor to keeping transactions moving smoothly.
But perhaps the biggest benefit is the organization – any payment sent out is listed in SureFund, so if anybody contacts the firm to ask the status of a transfer it's easy to follow up and get the confirmation it was sent for the client, lender, or payee. This alleviates the need to dig through physical paperwork to find the stamped letter, and essentially eliminates the risk of misplacing any physical documents.
"Having that backup is nice – it's not $5, it's serious moneys and it has serious implications," Darby notes. "SureFund is 100% integral to my day-to-day operation, and we trust the system to take care of all disbursements. We haven't done a physical payout since spring/early summer last year."
Clients have had nothing but positive feedback about SureFund, for both Alakozi and Darby. It saves them time by not having to physically pick up cheques or wait for a delivery, because the funds appear in their account within one to two business days without having to worry about it. Darby finds it easier than direct deposit at the bank, where tellers aren't required to tell her if the funds are on hold or not, because she's a third-party depositor. People needing their funds right away and having them stuck on hold, leading to a whole other process to clear that up, happened often before, but with SureFund, "deposits over $1M have gone through smoothly," Darby notes.
Another thing both Alakozi and Darby highlight is the customer service, which Alakozi refers to as "just incredible." When he ran into an issue with a code he'd put in incorrectly and reached out to SureFund's customer service team, they were on top of it immediately. They fixed everything internally and let Alakozi know about next steps. A quick response time is critical when you have a sale and people are using the funds for purchase or to pay off debts, or it's a huge mortgage in the millions of dollars with astronomical daily interest, Alakozi notes.
"Having the ability to reach out to someone for a quick answer or to resolve an issue fast, makes all the difference to clients and by extension my staff is happier too," he says. "It's overall good for everybody."
Darby agrees, noting nobody likes to wait on an answer when it comes to large amounts of funds and important transactions. She appreciates the responsive team whether she's trying to provide proof of a disbursement or get to the bottom of a delay, and is confident she can contact SureFund "to find out what's going on – and fast."
"They're responsive, professional and know what's happening," Darby sums up.
Alakozi also likes that SureFund is Teranet-backed, noting that "with all these different programs there's quite a bit you can do – and we're hopeful about how this continues to evolve."
With demand for remote or virtual closings at an all-time high with no sign of slowing down, and more attention than ever being paid to practice management, "we can't imagine running the firm without SureFund," Alakozi says, adding he's regularly referring other lawyers to the platform.
"It's something we've come to completely depend on as a firm and we can't do our jobs without it: it serves a function that's useful for real estate law generally."
For Darby, it comes down to taking the next logical step in the evolution of technology. During the COVID-19 pandemic, a lot of firms embraced a more online way of doing things and she's an advocate for anything that makes their practice more streamlined, adding "more lawyers should get into this system – it saves time for the lawyer, clerks and clients and eases a lot of stress."
"If real estate lawyers could go from doing everything paper based to using Teranet to register documents, they can go from paper-based payouts to using SureFund," Darby says. "It's the same type of jump."
For more information on SureFund and how it can help your firm, request a demo today.
SureFund is a secure digital payout solution that lets real estate lawyers put their clients first. No more waiting at the bank, running cheques, organizing couriers, and endless paperwork. SureFund lets you manage closing day transactions in the safety and comfort of your home or office. Just sign, click, and disburse.
Related stories