Legislation, if passed, will set rules for contractors and subcontractors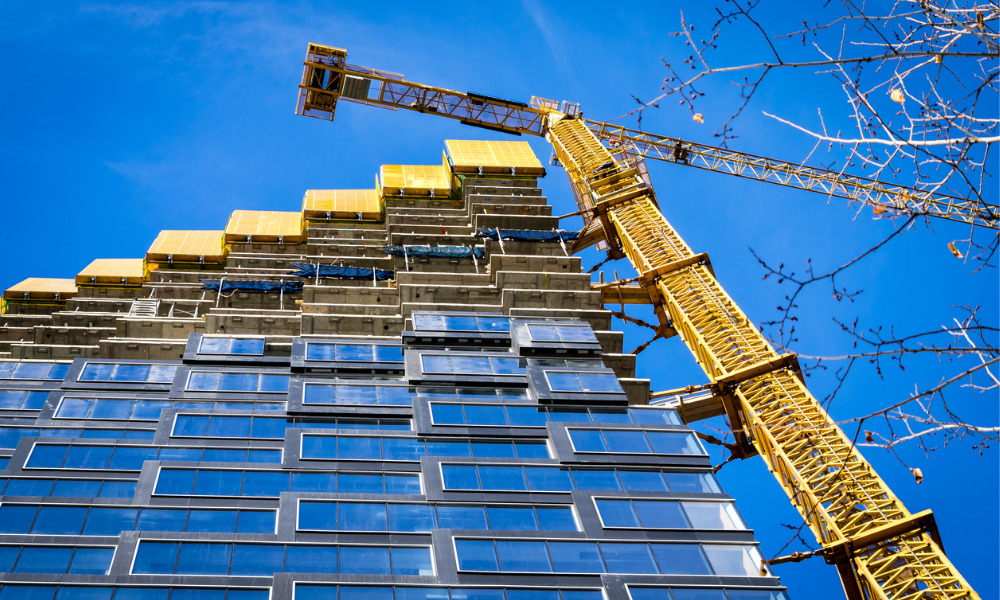 Proposed legislation in Alberta will introduce changes regarding timelines for payments and liens and will update the Builders' Lien Act for the first time in nearly two decades.
Bill 37, the Builders' Lien (Prompt Payment) Amendment Act, 2020, which is sponsored by Minister of Service Alberta Nate Glubish, was introduced on Oct. 21, was amended on Nov. 4 and is undergoing its third reading stage as of Nov. 25.
If passed, Bill 37 will obligate owners to pay proper invoices within 28 days of receipt, which removes the need for contracted payment timelines. Pursuant to the Nov. 4 amendment, contractors should pay subcontractors within seven days of receipt of the owner's payment. These proposed changes seek to ensure that contractors and subcontractors are paid promptly and are equipped with the confidence to operate their businesses successfully, to safeguard jobs in the multi-billion-dollar construction sector in Alberta and to support the province's economic recovery.
"We are answering calls and addressing concerns from the construction industry to protect jobs by ensuring everyone throughout the supply chain — from general contractors to subcontractors — is paid on time for their work," said Glubish in a news release.
Unpaid contractors and subcontractors will have an extended 60-day period to file liens against a project with the Land Titles Office, while those employed in the concrete and oil and gas industries will have a 90-day period to file liens. The minimum amount owed which may be subject to a lien has been increased.
Bill 37 introduces new rules that will permit holdback money on large multi-year projects to be released without risk at pre-scheduled times. The Nov. 4 amendment states that owners should progressively release such holdback money.
The proposed bill will create an adjudication system for the resolution of disputes, which aims to assist in avoiding time-consuming and costly court appearances, will promote subcontractors' access to payment information and will rename the Builders' Lien Act, RSA 2000, c B-7 to the "Prompt Payment and Construction Lien Act."
Timely payments and resolution of disputes are especially important in light of the economic impacts of the COVID-19 crisis, wrote Bryan West, Jordan Bierkos and Leah Strand of McCarthy Tétrault LLP in a blog post analyzing the proposed legislation. "The legislature has recognized that in the construction industry, justice delayed is truly justice denied," they said.
In an article, by Tom Brookes of Gowling WLG wrote that these amendments do not resolve all the issues faced by the construction industry. "The changes to Bill 37 leave some questions unanswered, including whether the determination of a dispute by an adjudicator will remain final and binding on the parties, subject only to judicial review by the Courts on specific grounds, or whether adjudication disputes can be determined on an 'interim' basis, as is the case in Ontario," Brookes wrote.
The bill, if passed, will take effect upon its proclamation.