Old pharmaceutical or health facilities, which were regulated with Health Canada, are a logical choice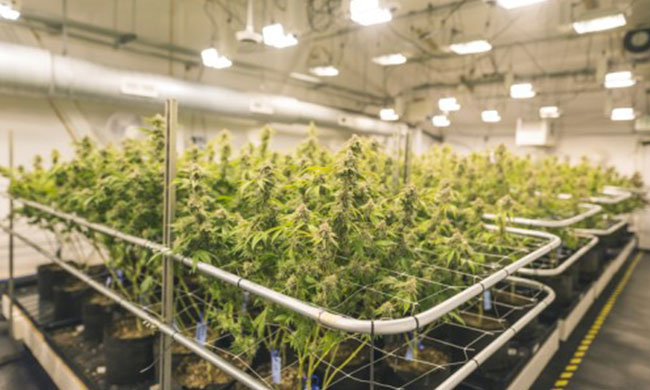 A year into legal weed smoking, as edibles, extracts, lotions and other forms of cannabis enter the marketplace, cannabis companies would be wise to purchase old pharmaceutical processing facilities and earn a leg up with regulators, say lawyers.
Cheryl Satin is a partner at Blake Cassels & Graydon LLP in Toronto whose practice focuses on M&A, divestitures, private equity investments and corporate reorganization. She says she is seeing pharmaceutical companies moving or outsourcing manufacturing processes and selling their facilities. For cannabis companies, repurposing old pharmaceutical or health research facilities, which have a history being regulated with Health Canada, is the logical choice for their own processing sites, says Satin.
When converting a facility that has no history of being regulated by Health Canada or starting anew with a fresh site, the necessary capital is significant compared to making use of a facility familiar to the federal government, says Satin.
"Health Canada, as they're doing the review, is going to be starting at a baseline of zero with that facility — versus familiarity," she says. "The familiarity is positive as long as the relationship and Health Canada's view of that facility to date has been a positive one. If there's a bad track record, then that's not going to be helpful."
Manufacturing and security practices and the equipment used in old pharmaceutical operations could be maintained for the cannabis operation, says Laura Weinrib, also a partner at Blake Cassels & Graydon LLP in Toronto, whose practice includes regulatory issues concerning cannabis, pharmaceuticals and natural health products. Many facilities that serve the pharmaceutical industry and health sector would be dealing with controlled substances and, "while not identical, are not wholly dissimilar to the cannabis environment," she says.
Often, cannabis companies are not taking just the buildings but also inheriting the employees — and those with experience in quality control, pharmaceutical regulation and who are properly licensed are a huge asset to a cannabis operation, Weinrib says.
"It's hard to find a ton of people with a great regulatory background. And, so, this is one way to assist in that process," she says.
Transitioning those employees for the new business could also have employment-law implications, depending on what province you're in and what the employment contracts of transitioning employees look like, says Satin.
"You would want to be mindful of . . . fundamentally changing jobs because it may be viewed, by an employee, as one thing to be producing pharmaceuticals . . . versus now all of a sudden being in the cannabis industry," she says.
There is a variety of opinions from municipal governments as to where facilities in the cannabis industry are allowed. When doing due diligence for the acquisition of a cannabis facility, because the industry is in its infancy, it is not always clear in which municipal-zoning category a cannabis facility will fall, says Paul Logan, a real estate lawyer who assists clients on the purchase of old facilities that are being converted into cannabis processors. Lawyers are spending more time figuring out zoning, than in other areas of real estate, says Logan, who's a partner at Blake Cassels & Graydon LLP in Calgary.
"There's probably more time spent on looking at zoning municipal approvals and making sure that the proposed uses, during the conversion, are available and you're compatible with the local land-use bylaw," he says.
Another reason to have a cannabis operation in a facility with a Health Canada track record is because the government is launching a consultation on a new category of cannabis — cannabis health products, says Weinrib.
Previously, marketing for recreational cannabis could not infer health-related benefits — a realm preserved only for doctor-prescribed, medicinally used cannabis. The new cannabis health products would be regulated under the Food and Drug Act and the Cannabis Act.