Stewart Title offers Treefort ID verification solution to Canadian legal professionals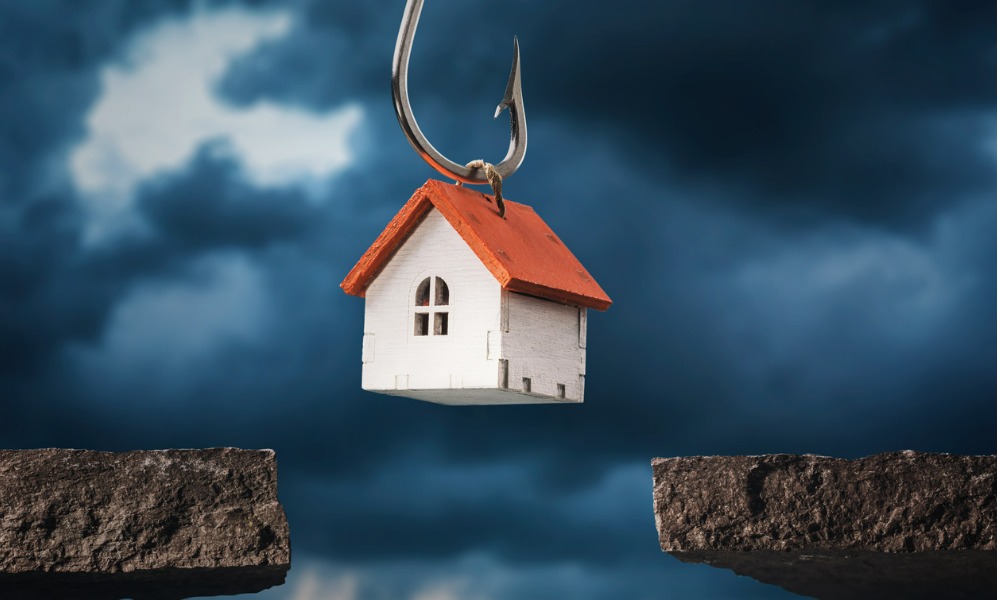 This article was produced in partnership with Stewart Title Guaranty Company (Canada).
Recent media coverage of title fraud shows people having their homes sold out from under them. These dramatic and cautionary stories have made the public far more aware of the potential for title fraud in the real estate industry and created vocal calls for solutions to the problem. Title fraud, where someone impersonates an owner of a property to sell or remortgage that property and absconds with the funds, has been an industry problem for some time. Last year, Stewart Title experienced a more than 300% increase in claims paid for title fraud compared to the previous year.
The consistent rise in Canadian house prices has made title fraud increasingly lucrative, attracting more sophisticated criminals. When a fraudulent mortgage can result in hundreds of thousands of dollars being paid out, it is easy to understand why title fraud has become more prevalent.
In Canada, legal professionals are central to any real estate closing. When the deal reaches your office, Canadians trust and expect you to provide expertise on how to best move forward while identifying any concerns or irregularities. This is a responsibility that lawyers accept, and, as someone recently in private practice, I understand the weight of this responsibility. We know how diligently you work to mitigate risks during transactions. To support you, we regularly share our observations around title fraud, so you are better informed and able to identify when something doesn't seem right.
Advanced multi-factor ID verification technology for protection and due diligence
Presently, the most common factor in title fraud cases is fraudulent ID. Today's fake IDs are very difficult to detect, making the traditional best practices of collecting, eyeballing and photocopying a person's ID no longer sufficient.
At Stewart Title, we have always focused on solutions supporting your role and expertise. This includes providing the best available technology tools. We made a majority-stake investment in Treefort Technologies, which provides an ID verification tool (IDV) that can securely validate the identities of individuals in a real estate transaction to reduce risk. With the sophistication of fraudsters, this advanced technology will provide legal professionals with enhanced protection and simplify due diligence in an area that has become increasingly complex and time-consuming.
Treefort's IDV combines digital identity and cybersecurity technologies with a proprietary algorithm referencing hundreds of data points to authenticate ID. When completed, you are provided with a report to make an informed determination on an individual's identity.
Completing an IDV automates many steps to streamline the process securely. This involves multi-factor authentication by reviewing images of a government-issued ID and a selfie photo, as well as searching lists of sanctioned and politically exposed persons, a useful feature when this is also becoming increasingly necessary and complex. An option for banking verification is also available as an added layer of protection. Treefort provides lawyers with the best available technology for fighting title fraud.
By working together, title fraud is a problem we can do something about
A real estate transaction involves multiple parties, and we all need to work together to find solutions. While title insurance will continue to provide lenders, purchasers and owners protection from losses resulting from title fraud, prevention is still the best strategy.
The effects of title fraud extend beyond the victims. When a claim is made, every professional involved in the transaction becomes caught up in the investigation: lawyers, real estate agents, mortgage brokers and lenders. Resolving these claims is often complicated and will involve taking time away from your business. In addition, an investigation can cause reputational harm to you and your practice.
In the past, the lawyer's role in real estate transactions has come under threat. Being a vital part of the solution by adopting tools like Treefort IDV will further reinforce your value in the real estate process. By working together, we can significantly reduce title fraud, protect our clients and ourselves, and create consumer confidence in the process and the professionals who guide them through the transaction.
Marco Polsinelli is the president of Stewart Title Guaranty Company (Canada), a leading provider of title insurance. Previously in private practice, he has established a reputation for solid leadership both among his peers and within the legal community, spearheading the search to find new and better ways to support Stewart's partners — the lawyers and notaries that are essential to every real estate transaction.