The key: providing value throughout the client's journey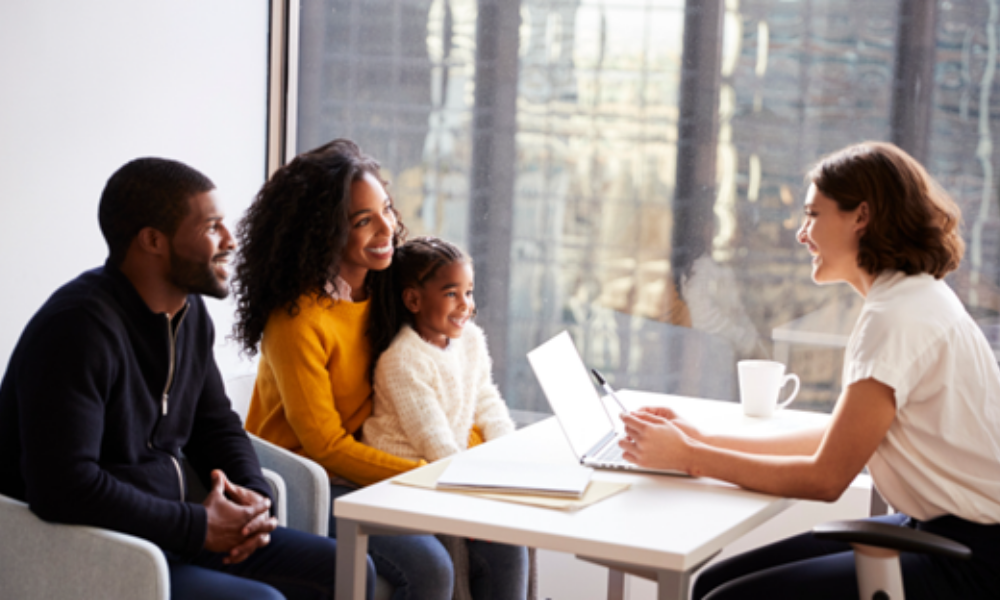 This article was provided by eState Planner
The Canadian estate planning market may be undergoing a shift due to the recent popularity of consumer products. With the rise of tools like ChatPGT4 and other digital products, many lawyers fear a decline in demand for estate professionals.
For estate lawyers, it's important to recognize and effectively navigate these changes to remain competitive and successful in their practice.
What does the new competition look like?
Consumer products that assist Canadians in drafting their own wills are not new. In fact, do-it-yourself will kits have been around for decades. Though their recent digital transformation has made them more popular due to greater exposure, fundamental problems persist: these products are designed to cover only the simplest of scenarios.
When using DIY products, it is left to the individual to decide whether their personal and financial situation can be adequately addressed with a cookie-cutter will. However, this type of evaluation, without proper legal analysis, can be difficult and may result in individuals having a will that fails to reflect their wishes - or even worse, that they do not comprehend.
ChatGPT provides individuals with tools to mimic the work of professionals, including lawyers. The problem is that, unlike trained lawyers, non-professionals may not be aware of what is wrong with their will and assume that it has been properly drafted.
Although these products can look appealing, the lack of expertise provided is a clear issue. Good estate planning involves recognizing and analyzing nuances and then using judgment and experience to guide the client's decisions. This is where DIY tools fail.
Expertise and client experience are where digital solutions can't compete with lawyers
Collaborative estate planning for Canadians
Estate planning is a significant personal experience that requires Canadians to consider difficult issues, such as complicated relationships, their ability to influence loved ones and society after they are gone, and their own potential incapacity and mortality. These are not easy issues to focus on, particularly without the benefit of someone else's experience.
Throughout the estate planning process, clients want to feel heard, understood, and informed. To stand out in the market, lawyers should focus on delivering a superior end-to-end client experience. This means taking the time to listen to the client's needs, explaining legal concepts in plain language, and offering bespoke solutions that align with the client's goals and situation.
In other words, lawyers must provide more value throughout the client's journey and not only focus on the end product.
Estate planning expertise is the key differentiator
Another competitive advantage that lawyers bring to the table is their expertise, experience, and judgment.
Knowledge is not difficult to replicate in AI, but judgment is. If prompted with the correct data, AI can identify certain factual issues. For instance, if the data indicates that a beneficiary is disabled, AI could suggest setting up a Henson trust. However, its judgment may be limited in determining whether this is the best option for the beneficiary in question.
Lawyers must leverage their expertise and that of leading practitioners in today's legal landscape. The eState Academy webinars are a unique resource for estate professionals. These free, on-demand, LSO-accredited webinars share knowledge and expertise from leading estate practitioners Ian Hull and Jordan Atin. By watching these webinars, lawyers can gain a different perspective on specific estate planning areas, which can then be used to better assist their clients — all while earning CPD credits.
Adopting the right technology to meet their client's expectations
Historically, some lawyers have acted like the Wizard of Oz, hiding behind the curtain and taking a long time to complete simple tasks. This resulted in a final product that was incomprehensible to clients, but was deemed valuable due to the length of time it took to complete. Today, lawyers need to make the process efficient, understandable, and comfortable for clients.
To remain relevant, professionals may no longer be paid for tasks like cutting and pasting precedents, or fixing paragraph numbering and cross-references. Technology can now take on these tasks.
One example of such technology is eState Planner. This software tool is designed specifically for estate planning and is currently used by over 1,500 professionals. It saves time and eliminates malpractice errors by generating customizable wills, POAs, and other documents.
To maintain a competitive edge over consumer-based products in today's market, lawyers must understand their client's expectations and outperform DYI products where possible. This requires making their practice more efficient, providing clear communication and a superior client experience throughout the client journey, and helping clients feel at peace with their decisions and their wills.
Jordan Atin is the co-founder and CEO of eState Planer. He was designated by the Law Society of Ontario and one of Ontario's first Certified Specialists in Estates and Trusts Law.