A more systematic, structured process is better for both parties: eState Planner's Jordan Atin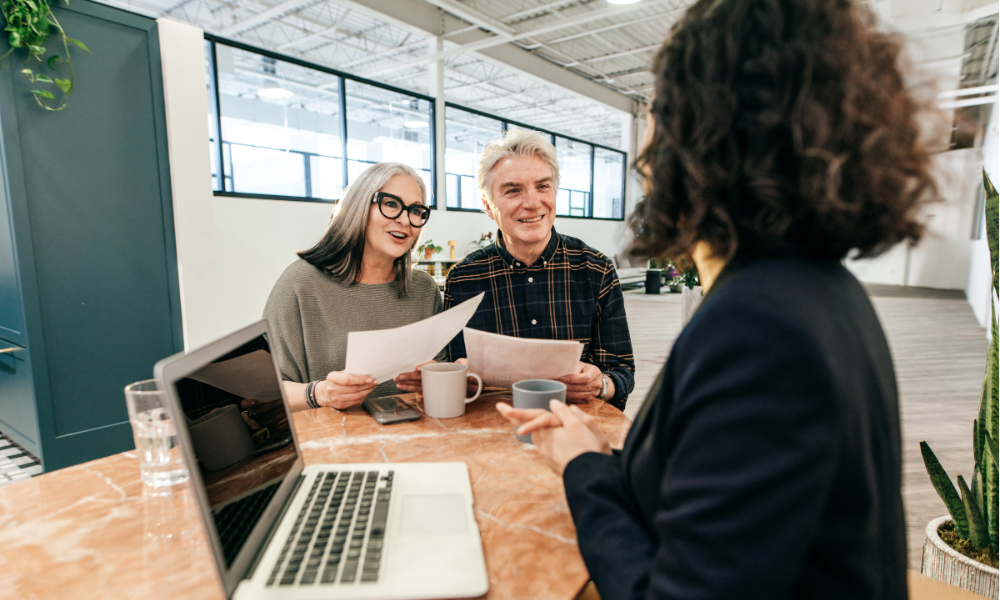 This article was provided by eState Planner.
Will planning can be a very complex exercise. There are several moving parts and lots of "what ifs?" For clients, making a will is often an anxiety-inducing experience. The multitude of decisions and options can be overwhelming, and the legal concepts and terminology, intimidating.
Will challenges are more common now than ever. For the most part, it revolves around communication and understanding. Did the clients understand their will? Did the lawyer understand their clients' instructions?
Perhaps the solution is a more systematic, structured will planning process, better for both parties. Something clear and easy to understand for clients. A framework lawyers can use to provide a better client experience.
The model explained below – and available for free at the end of this article – focuses on two components: simplification and visualization. If you're looking for more in-depth explanations and additional online resources, you can sign up for eState Academy, a free online estate planning course.
How to make will planning simpler for lawyers and their clients
3 fact scenarios
The first component of the simplification process is creating a logical flow for the decisions. Almost all will plans can be divided into three fixed scenarios:
The spouse survives the client.
The spouse predeceases the client, but they have descendants.
They have no descendants.
Going through each scenario, one at a time, keeps the client focused and avoids drifting off to countless other issues.
If the spouse is alive, does the client want to give everything to their spouse? Perhaps some assets are held in trust while others are absolute. Maybe the client wants to leave initial gifts for the children. Absolute or trust?
Trusts or absolute gifts? Here's how to easily explain the difference to your clients
Despite all the complexities that lawyers have to consider, from a client's point of view, all gifts can be simplified into two options – what the model refers to as "Absolute" and "Trust."
Explaining those two concepts can also be very straightforward with the proper warnings attached such as:
"Absolute gifts are the simplest kind. The recipient gets it all at once, immediately on death. They can do anything with the inherited asset including spending it all or giving it away to whomever they want when they die."
A good way to explain if the client wants to use a trust is:
"If the client uses the word 'but' in describing the gift, you know they don't want an absolute gift. They have indicated that they need a trust for that gift."
Breaking it down into just two options makes it less overwhelming for the client and allows for increased focus on the key decisions, saving time for lawyers.
Visualizing the three parts of a will
Despite the complexities, most lawyers simply keep their own private notes to track the conversation, advice, discussion, and instructions. There is no way for the client to know that their instructions are being properly understood. Similarly, the lawyer is unsure whether their understanding of the client's instructions is accurate.
A better alternative would be to use software like eState Planner. This award-winning solution helps to streamline client intake, create scenarios covered here, and provides a unique way to visualize clients' wills for a better client experience.
Speaking of which, the visualization of significant concepts and decisions encourages the client to reflect and consider their ramifications. Most importantly, it increases the likelihood that all crucial issues are canvassed and accurately recorded.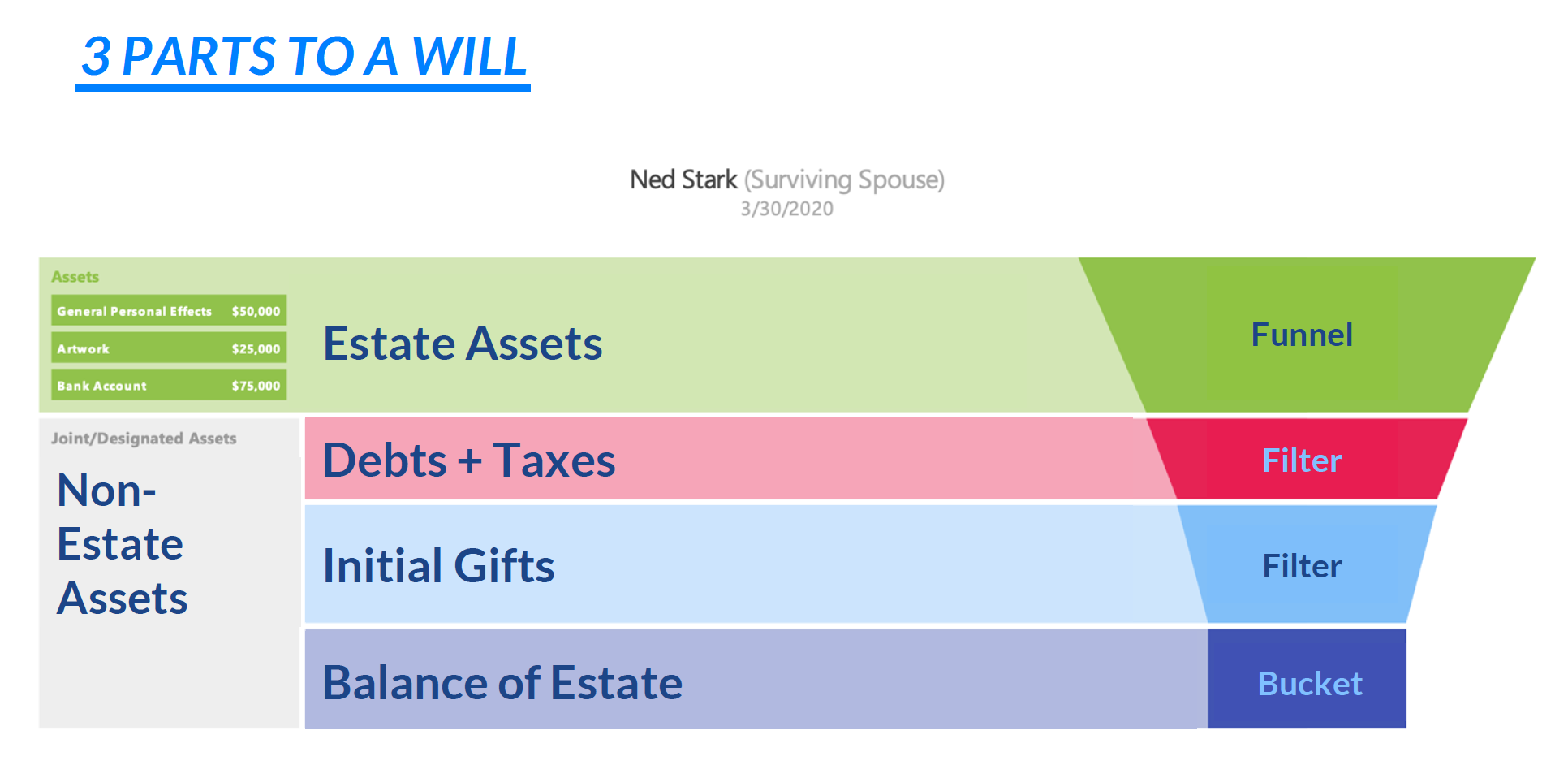 When broken down visually as followed, the client can process the decisions that have to be made and their impact. They can also highlight those questions that still need answers.
the funnel covers all assets owned by the client
filters include all debts, taxes, and initial gifts (cash or specific asset bequests)
the bucket collects all remaining assets, and the residue, divided into percentages
You can download a PDF version of the model explained above here. These slides can be used at the beginning of every will planning meeting, and are a simple and effective way to explain the whole planning process to clients.