Will-makers must understand the general nature and extent of their assets, judge says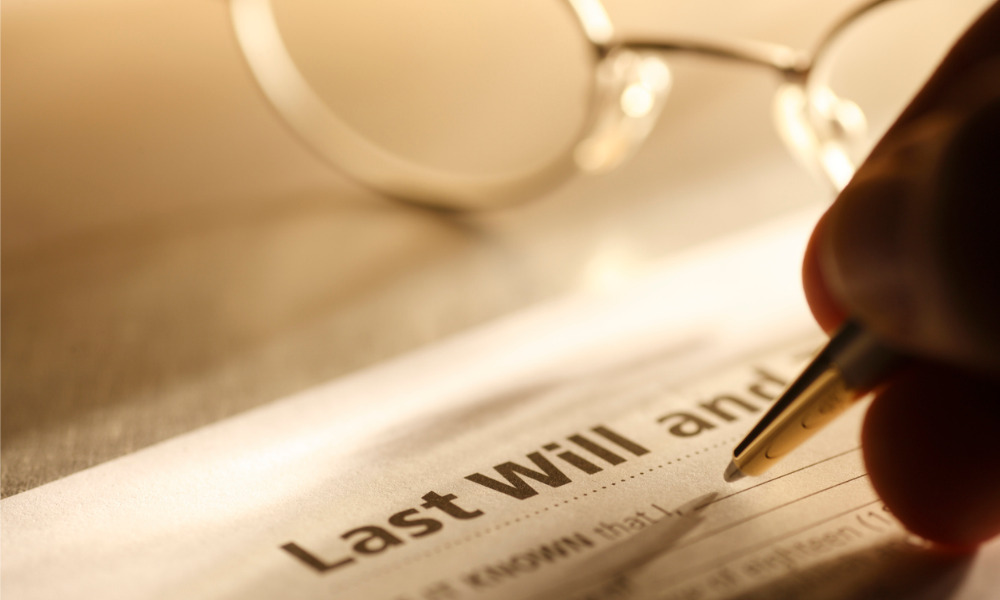 The Supreme Court of British Columbia has invalidated a will of a deceased woman due to the presence of suspicious circumstances surrounding its execution.
In Jung Estate v Jung Estate, 2022 BCSC 1298, the testatrix is the late mother of two adult sons – the plaintiff and the defendant. When she executed her will, she owned a property in Vancouver. In her will, the testatrix made a specific bequest of the property to the defendant and only gave the plaintiff the residue of her estate. The parties later agreed that the residue of the estate would be fully spent, and there will be no funds to be distributed to the plaintiff.
After the testatrix died, the plaintiff filed a complaint with the BC Supreme Court against the defendant. He alleged that there were suspicious circumstances surrounding the execution of the will, such that the testatrix did not have the requisite testamentary capacity, did not know or appreciate its contents, and was unduly influenced by the defendant. The plaintiff died in January 2021, and his wife proceeded with the case on his behalf.
In its decision, the Supreme Court ruled in favour of the plaintiff and declared the will invalid.
The court found that the testatrix did not have the necessary capacity to understand the nature and the effect of the distribution she set out in her will. As a result, she did not have the required testamentary capacity to create a valid will.
According to the court, the parties agreed that the testatrix had a passive, non-confrontational personality, was not good at mathematical calculations, and her health had declined significantly. The evidence also showed that she did not have a sufficient understanding of the value of her assets and could not appreciate the actual consequences of her decision to gift the property to the defendant.
Moreover, there was no evidence that the testatrix understood the legal difference between a specific gift and a gift of the residue or that she knew all estate expenses would be paid out of the residue.
"While will-makers are not expected to know the composition of their estate assets and their respective values in an exact manner with the 'metronomic precision of an accountant,' they must have an appreciation of the general nature of their assets and an understanding of their extent," Justice Lauren Blake wrote.
Given that the testatrix lacked testamentary capacity, the court found it unnecessary to ascertain if she knew and approved the contents of her will and whether the defendant unduly influenced her to make the will.