Judge properly analyzed medical evidence, found testator susceptible to influence, court says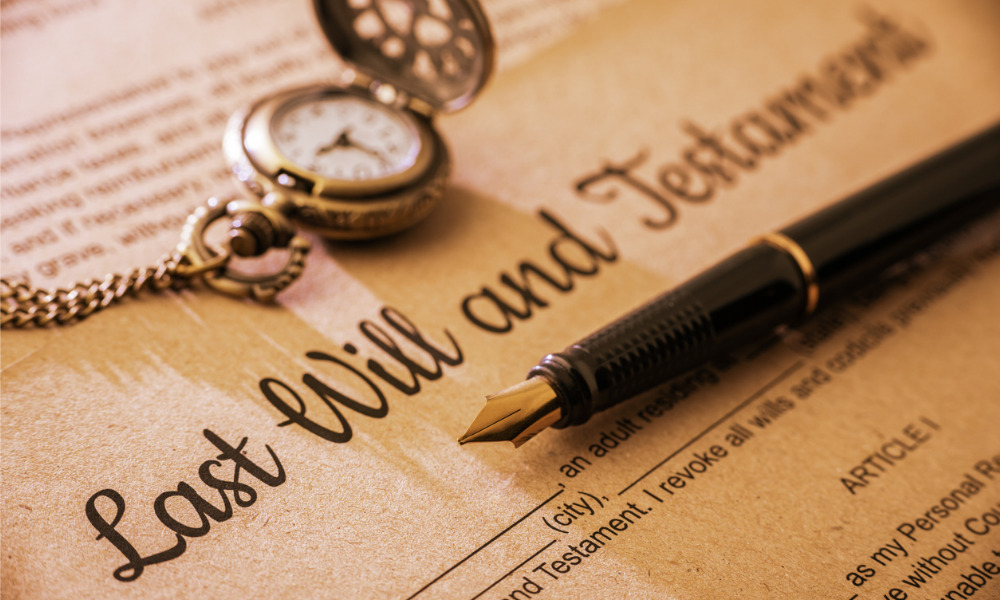 A testator's daughter's claim that her father's second wife subjected him to undue influence, leading him to disinherit her in his will has been upheld by the Quebec Court of Appeal.
In Krivokapic c. Josephe Boss, 2022 QCCA 536, the testator was diagnosed with prostate cancer in 2007 and signed his will in 2010. The will provided that his second wife – the appellant in this case – would get the entire estate. However, if she would die before him or within 30 days of his death, the estate would be placed in a trust for the benefit of his daughter, the respondent.
The testator died in 2015 and the whole estate went to the second wife. In 2018, the daughter filed a suit seeking to declare the will null and void based on the testator's lack of mental capacity and the second wife's undue influence on the testator.
In 2020, the lower court found the will null and void on the basis of undue influence. However, the testator was mentally competent to execute the will, the judge said.
The Quebec Court of Appeal dismissed the second wife's appeal. The judge made no palpable or overriding errors in framing the debate and in identifying and applying the proper burden of proof – a balance of probabilities – to establish undue influence, the appellate court said.
The appellate court found that judge thoroughly analyzed the evidence, leading him to decide that there was undue influence. Specifically, the judge found that:
The testator made no communications explaining why he would disinherit his daughter
The second wife, who had a strong antipathy towards the testator's daughter, felt that she should not inherit anything
The wife felt that she deserved to inherit most of his estate
The testator, while mentally competent to execute the will, likely had some cognitive diminution by the time he executed his will
The testator was physically and moral dependent on the wife by the time of the will's execution
The wife gate-keeped her husband's social contacts
The wife knew about most of her husband's written communications and undoubtedly had some control over them.
The judge also committed no errors in evaluating the medical evidence and finding the testator susceptible to influence, the appellate court said. The judge did not rely on his personal beliefs to make a conclusion regarding the testator's cognitive state. The testator was diagnosed with Lewy body disease in 2011, but evidence suggested that the condition affected his cognitive functions at the time of execution before then, the appellate court found.
The court found that the wife's right to a fair trial was not breached, as the judge never cut short the wife's right to examine, never refused any request for additional time, and did his best to efficiently manage court time.