Jump to winners | Jump to methodology
Top 10 wills, trusts, and estate law boutiques loom large
Canadian Lawyer's Top Wills, Trusts, and Estate Law Boutiques 2023–24 report recognizes an esteemed group of firms that dominate their niche in the legal landscape.
These legal leaders have secured their ranking as the Top 10 best law firms for wills, trusts, and estate law, and have emerged as the undisputed champs in the seventh edition of this award. The lineup remains unchanged from 2021, underlining how adept and specialized these firms are, due to their:
unrivalled expertise

boundary-breaking legal knowledge

exceptional client service

commitment to delivering cost-effective advice

contributions to the profession as a whole

hybrid work models and adoption of technology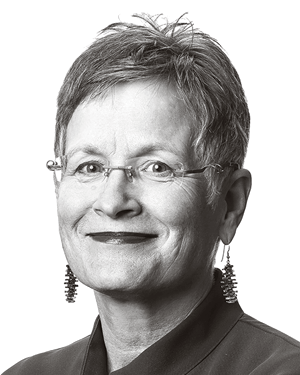 What are the challenges to the generational transfer of wealth?
"I now say, 'If you don't do the planning, my litigation partner will be looking after things, and the cost of litigation will be higher than doing the planning"
Fiona Hunter
Horne Coupar LLP
Emotionally charged disputes handled with care at top wills, trusts, and estate firms
Two-time winner Casey & Moss LLP distinguishes itself by advocating fiercely for their clients, helping them navigate the complex legal ramifications of incapacitating illness, death, and end of life.
The Toronto firm boasts a seven-lawyer team, including partners Angela Casey, Angelique Moss, Laura Cardiff, and Cara Zacks. They report an uptick in emotionally taxing cases such as pre-death litigation, power-of-attorney and guardian disputes, and the frequent precursor to estate litigation, the "failure to launch" child.
Comments from referring lawyers and clients who participated in Canadian Lawyer's survey spotlighted Casey & Moss's strengths:
"Each partner is a strategic, intelligent and fantastic lawyer."

"As a former client, I can attest to their quality of work and attention to their clients; they always strive for the best outcomes and are a head above the rest."

"Superb client service, reasonable bills, zealous but settlement-oriented advocacy."

"I was opposing counsel, and we efficiently resolved the issues for our clients. It was a pleasure to work with counsel, and what a rarity that is when you're at opposite ends of the table."

The firm distinguishes itself from others with its low staff turnover and a clear and concise purpose.
"Our mission is pretty simple: to provide excellent advocacy, responsive service, and fair legal fees," Moss explains. "We are able to do this because we have built a strong team of lawyers and clerks who work well together and really care about our clients."
Moss remarks that societal factors such as an aging population that want to remain in their home and an adult child who lives there to provide support are significant causes of litigation.
The "failure to launch" case can include will challenges, claims for dependent support, and disputes over joint account-holder accountability and inheritance after death.
"Just because the account was held jointly does not mean the surviving account holder inherits the account; the account presumptively belongs to the deceased parent's estate, but the surviving account holder may not appreciate that," states Moss. "It often comes as a shock to our clients to discover that their 'lazy' brother or sister who lived rent-free could be entitled to a bigger share of their parent's estate than what is provided for in the estate plan."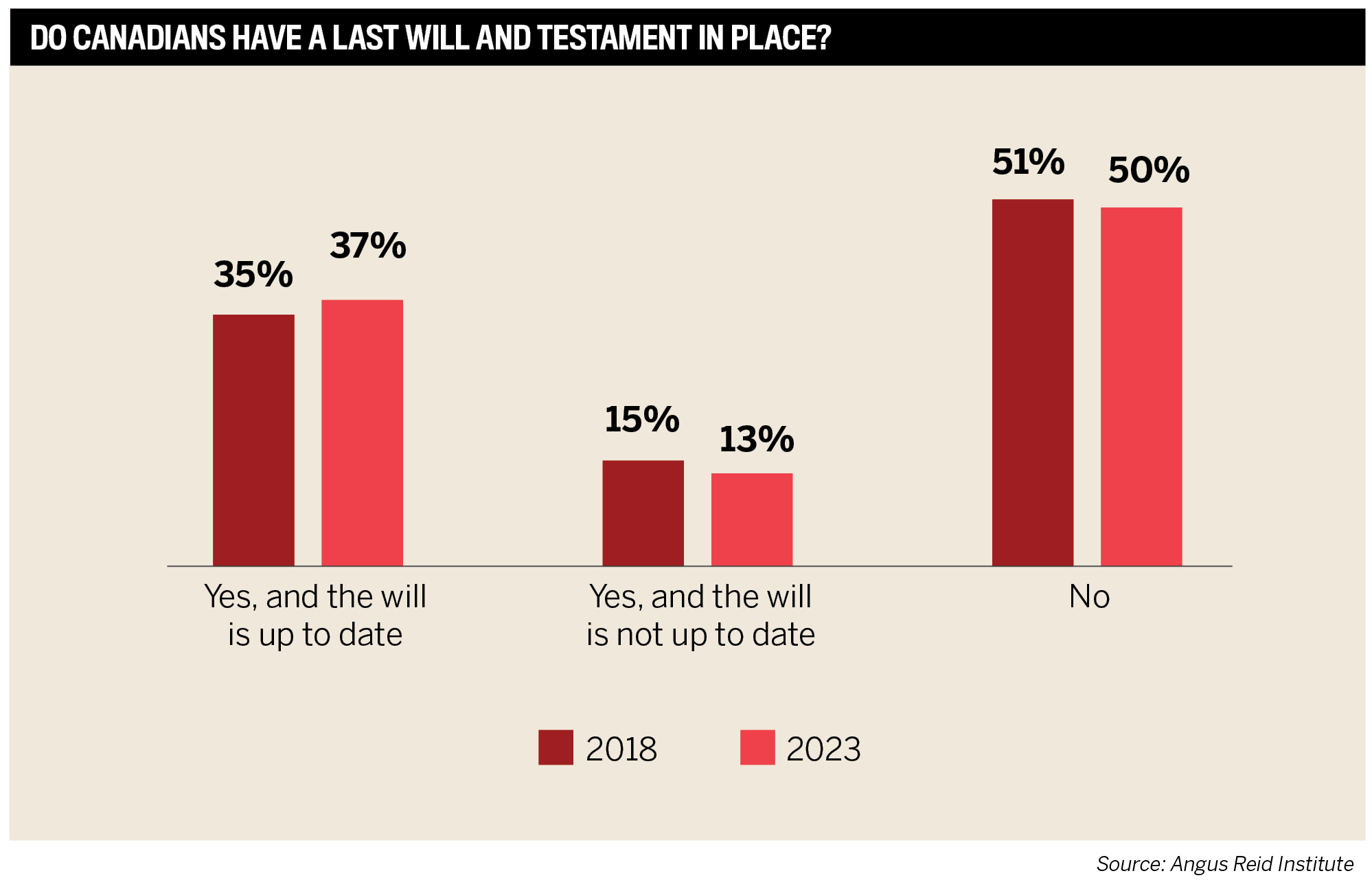 Top boutique firm making a mark on estate and trust law
Hull & Hull LLP, a seven-time honoree focusing exclusively on estate and trust law, is highly esteemed for its unparalleled client service and outstanding contributions to the estate and trusts bar. The firm is renowned for its victories in complex estate cases, including at the Supreme Court of Canada, and as a result, it is setting new standards for excellence in safeguarding clients' legacies.
Survey respondents praised the firm's legal leadership, noting:
"Hull & Hull are subject matter experts, provide excellent client service, are responsive, and clear leaders at the bar in estates, wills, and trusts."

"I have worked closely with Ian Hull, an experienced and capable lawyer who understands and anticipates client needs."

"Combination of experience, wisdom, and good use of junior counsel to keep costs reasonable."

"Very knowledgeable and leaders in the field."

Managing partner Suzana Popovic-Montag, a prolific public speaker on estate and trust issues, says the firm understands how crucial it is to stand out, and it prioritizes client satisfaction by providing knowledgeable and compassionate support.
"Recognizing how uncertain and expensive estate litigation is, we use our collective expertise to run our files as efficiently as possible, while continuously providing our clients with our realistic assessment of their situation," states Popovic-Montag. "We find this helps to manage expectations and keep clients informed."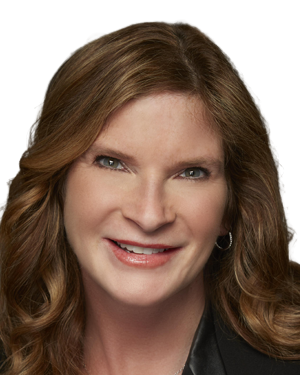 What are the challenges to the generational transfer of wealth?
"If you don't think about it, the government will arbitrarily decide where your hard-earned wealth goes or to whom"
Suzana Popovic-Montag
Hull & Hull LLP
The Hull & Hull team has welcomed Ontario's overhaul of the Succession Law Reform Act.
"In terms of the legislation, the Act was amended to say that wills are no longer automatically revoked by marriage, and for years if you get married, your will is going to be revoked," explains Popovic-Montag. "We saw many predatory marriage issues arise due to that, and just recently, we've caught up with some of the other provinces, and that's no longer the case."
Like some of the other best law firms for wills, trusts, and estates, Popovic-Montag also welcomes the rule change that allows for some flexibility in wills, particularly if it doesn't meet the four corners of the requirements.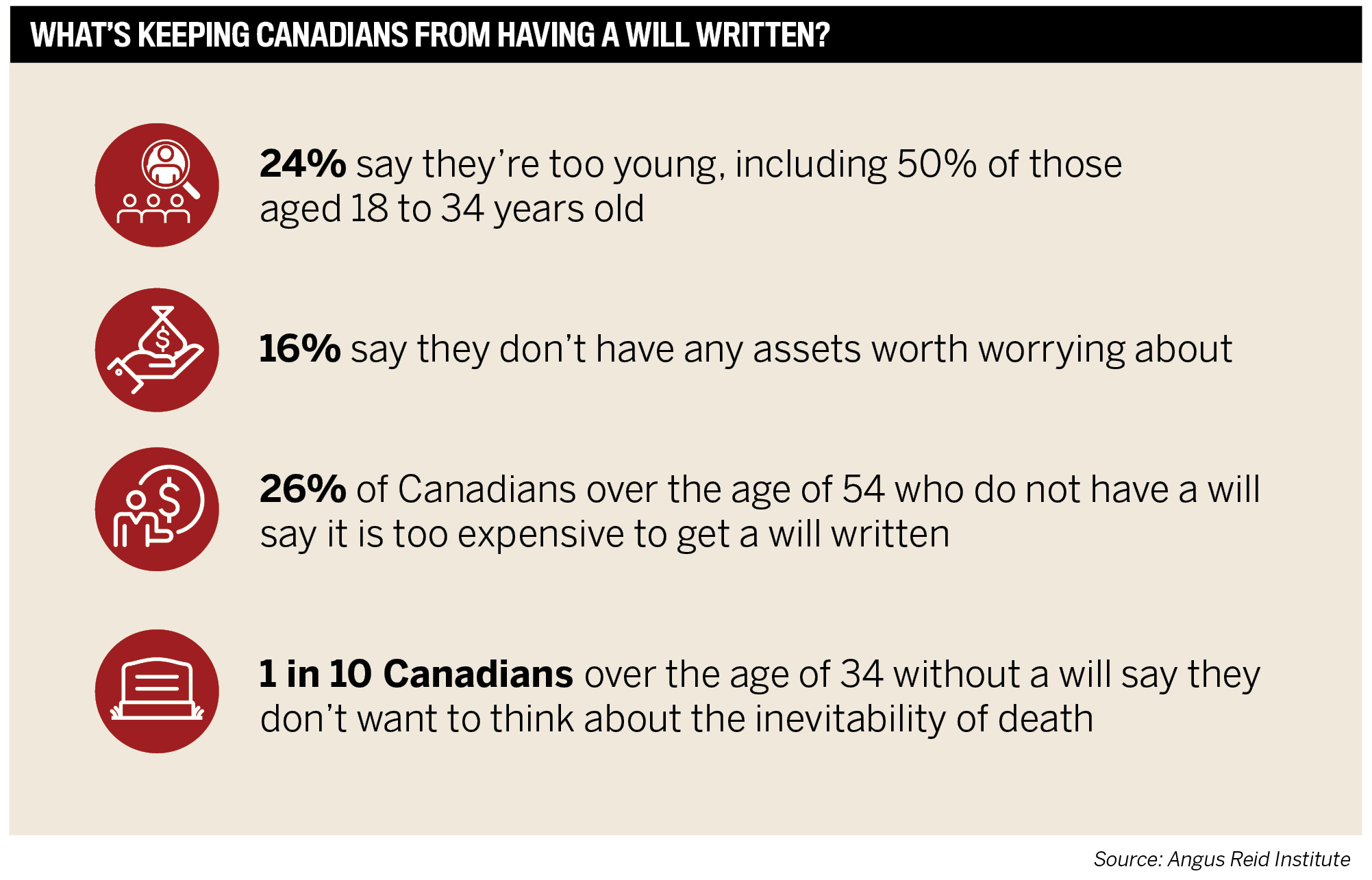 Experience and expertise count at Horne Coupar LLP, a British Columbia wills, trusts, and estate law boutique that has been handed down from generation to generation. The current partners, Mark Horne, KC and John Coupar, took over from their fathers who established the practice in 1944.
"These family connections have created a culture of respect, loyalty, and consideration for all members of the firm, in addition to our professional obligations to the firm's clients and to the community in which we live," says partner Fiona Hunter. "Partners, associates, and staff members are part of our family, and we look out for each other."
The firm's leading growth area can present an uphill climb for clients: the amended regulations governing such things as beneficial interests in property in the Landowner Transparency Act.
"We're in a world now where full disclosure is expected of beneficial interest, and laws are being passed to accommodate that; unfortunately, it complicates planning because it's designed to capture naughty people, those who were laundering money, supporting terrorism, and evading taxes," partner Fiona Hunter explains. "Most Canadians aren't those people, but the law applies to everyone, so my typical client now has much more compliance to meet than they did five years ago."
Feedback from survey participants highlighted the firm's collegial atmosphere and legal expertise:
"Staff are important and valued; clients are treated with respect, dignity, and empathy; an incredible array of extremely knowledgeable lawyers."

"First-class service, Mark Horne is a star."

"Excellent staff and lawyers, depth of knowledge, and experience."

"Expertise, the experience level of lawyers and staff."

Hunter acknowledges that like many professions across the country, hiring new staff has been a challenge.
"We have a wonderful team of staff that's been with us for many years," she says. "We're doing what we can, looking for good people, interviewing them, and training them."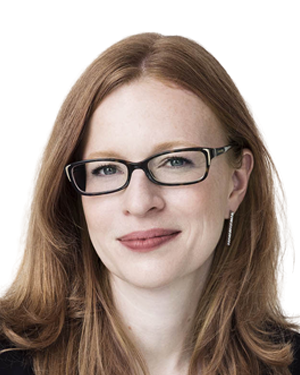 What are the challenges to the generational transfer of wealth?
"We often see people in a dispute over money but can't afford a lawyer because they are cash-poor. We are trying to do our part to solve this access to justice issue."
Laura Cardiff
Casey & Moss LLP
Bales Beall LLP
Casey & Moss LLP
de Vries Litigation LLP
Goddard Gamage LLP
Legacy Tax + Trust Lawyers
O'Sullivan Estate Lawyers
Whaley Estate Litigation Partners (WEL Partners)