Jump to winners | Jump to methodology
Best personal injury law firms are changing the game
Canada's best personal injury law firms remain resolute in pursuing justice, accountability, and the compensation their clients deserve.
Canadian Lawyer's 11th edition of the Top Personal Injury Boutiques recognizes the perseverance and tireless efforts of the 2023 awardees, which significantly impact the lives of countless individuals and their families.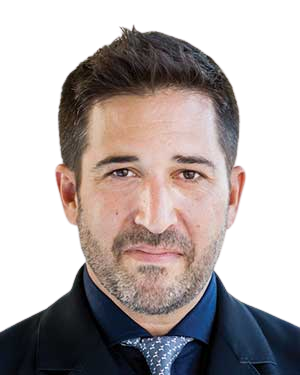 "We don't chase clients. Clients come to us because they need a crisis manager, and we make a difference in people's lives"
Greg Neinstein
Neinstein Personal Injury Lawyers
Best personal injury law firms deliver justice
by putting clients first
Respondents in CL's survey praised two-time awardee Assiff Law Office's client-centric approach and dedicated advocacy, noting:
"The lawyers take wonderful care of their clients and work with other professionals to ensure that all clients' needs are met."

"The law team has provided staunch support and guidance; as a client, I feel well represented and protected, particularly with lawyers Norm Assiff and Kayla Truong."
Four-time honoree Neinstein Personal Injury Lawyers are lauded for leveraging their specialized expertise to obtain results for clients. Respondents commented:
"Their effective representation following a near-fatal accident I was in led to a very good settlement."

"They provide exceptional service and have expertise in all areas they leverage to best support their clients."
For the 11th straight year, fellow awardee McLeish Orlando LLP takes its place as one of the country's best personal injury law firms. Survey respondents indicated the firm's personalized attention to cases as noteworthy:
"The personal service shows they care not just about you, but also about your family and how your injuries affect the family unit."

"Compassionate, knowledgeable, determined to advocate for clients to receive the maximum compensation, helping them to better their lives following a tragic incident."
Ten-time awardee Bogoroch & Associates LLP has earned a reputation for being determined to provide clients with access to justice in personal injury and medical malpractice cases. Feedback from the survey revealed:
"In the area of medical malpractice, this firm is aggressive; it has added to the body of law in that area with several significant decisions since 2017."

"Bogoroch & Associates handle each case professionally all the way through; if your matter is trial bound, there are no stronger lawyers anywhere in Ontario."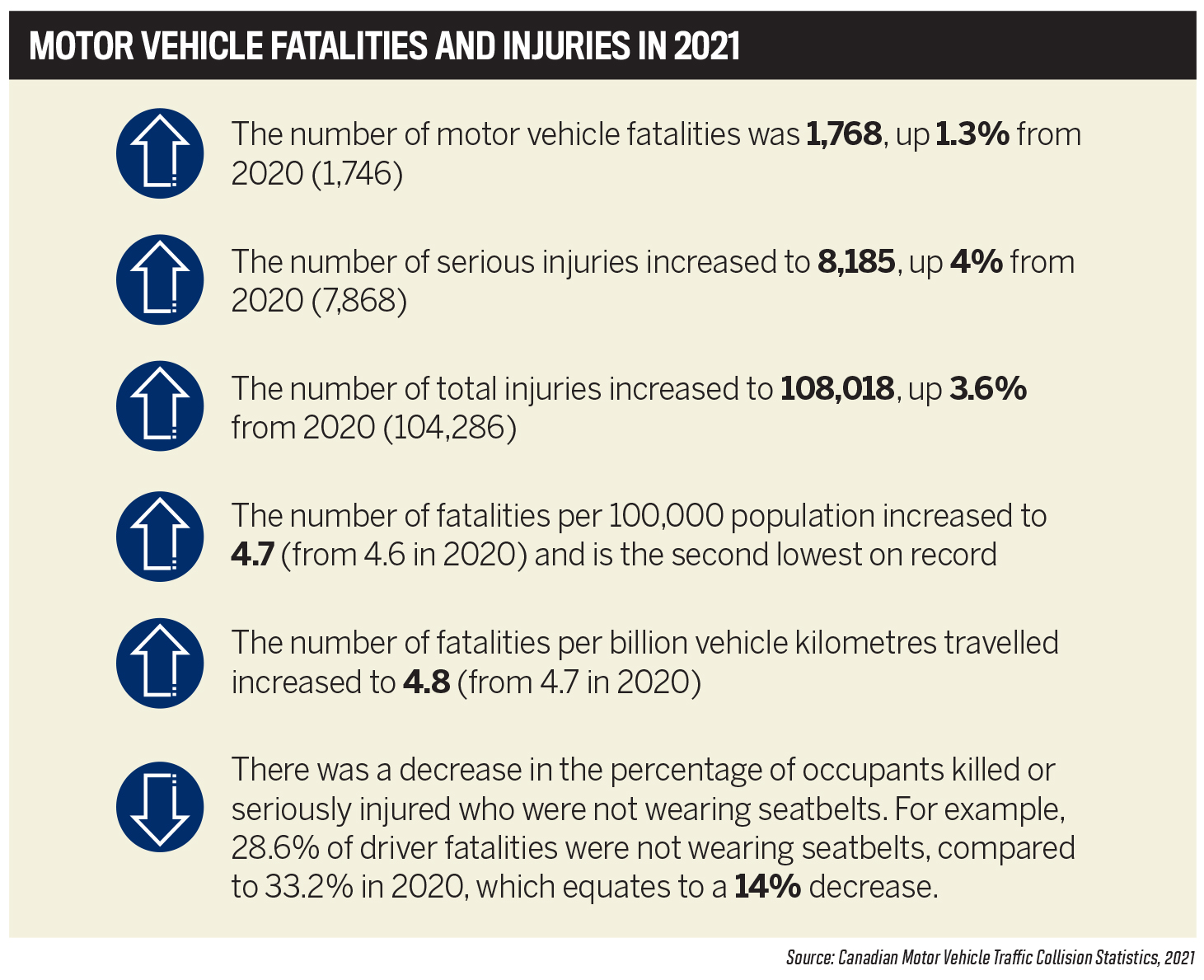 Top personal injury boutiques fighting for accountability
From campaigning to make intersections safer and resolving complex cases on the courtroom steps to pushing for legislative changes, the best personal injury law firms have set their sights on preventing future harm to the public and setting new standards.
"Never have I seen a law passed in my 25 years of practice that favours the victim," asserts Norm Assiff, founder of Assiff Law Office in Edmonton, Alberta.
The boutique firm of 12, which includes nine personal injury lawyers, achieved the distinction of being the only five-star ranked law firm of its size in Canada, with more than 1,100 positive Google reviews.
It is well regarded for its strong advocacy. The firm's legal team discusses big-picture issues weekly regarding regulatory changes that have found Assiff meeting twice with Alberta's premier to share concerns from the personal injury bar.
"We believe we don't just help our clients; we help all injured victims by taking on a leadership role," says Assiff, whose law firm has devoted considerable time and resources to lobbying the government on the Insurance (Enhancing Driver Affordability and Care) Amendment Act, 2020, known as Bill 41 which, among other things, limits expert witnesses in motor vehicle accident injury claims.
"We're in a position now if we're not fighting or even educating these well-intentioned politicians, we're not just going to be out of business, there's not going to be any personal injury litigation in Alberta," he adds.

"People think personal injury lawyers are like the ones on billboards or TV ads and they come up with a perception that we're all the same and just out for money, and it's not the case"
Patrick Brown
McLeish Orlando
Expertise and experience: a winning combination at
top personal injury boutiques
Regarding medical malpractice cases, awardees Bogoroch & Associates and Neinstein Personal Injury Lawyers are not deterred by Goliath-like combatants. Managing partner Richard Bogoroch explains that the legal team's courage, fortitude, and persistence in challenging cases are a source of pride.
"With no certainty of a positive outcome, our lawyers are going against very well-staffed and highly competent and experienced opponents in a difficult practice area," he says. "We have fought and continue to fight many difficult cases for people who have endured terrible suffering and who need accountability and the money to live a life of dignity and to help make their lives better."
Partner Heidi Brown remarks that Bogoroch & Associates' approach to litigation is assertive and proactive, and it quickly moves its cases forward in a civil justice system plagued with delays.
"We don't tolerate being told that it's going to take a year or a year-and-a-half for a lawyer to be free to do an examination for discovery," she adds. "We make every effort to start our lawsuits within three to six months, if we can, and arrange for court-ordered timetables for the next steps in the litigation."
It's a successful model that is not dissimilar to the results-oriented strategy at Neinstein Personal Injury Lawyers. According to managing partner Greg Neinstein, the firm's lawyers "roll up their sleeves to do whatever is necessary to get the job done".
"We are empathetic advocates who put ourselves in the shoes of others, problem-solvers, and we listen and find solutions to challenging problems," he says. "I think we've been particularly good at moving things forward despite all the obvious challenges in our system."
The law firm's medical malpractice lawyer, Sonia Nijjar, notes that more than half of the trials its team has conducted over the past four years have come from peer-to-peer referrals, often in the eleventh hour, which is a testament to the medical malpractice group's trial expertise.
"It's flattering because our peers have identified something that we bring to the table that is different, and that's become an important part of our identity," Nijjar adds.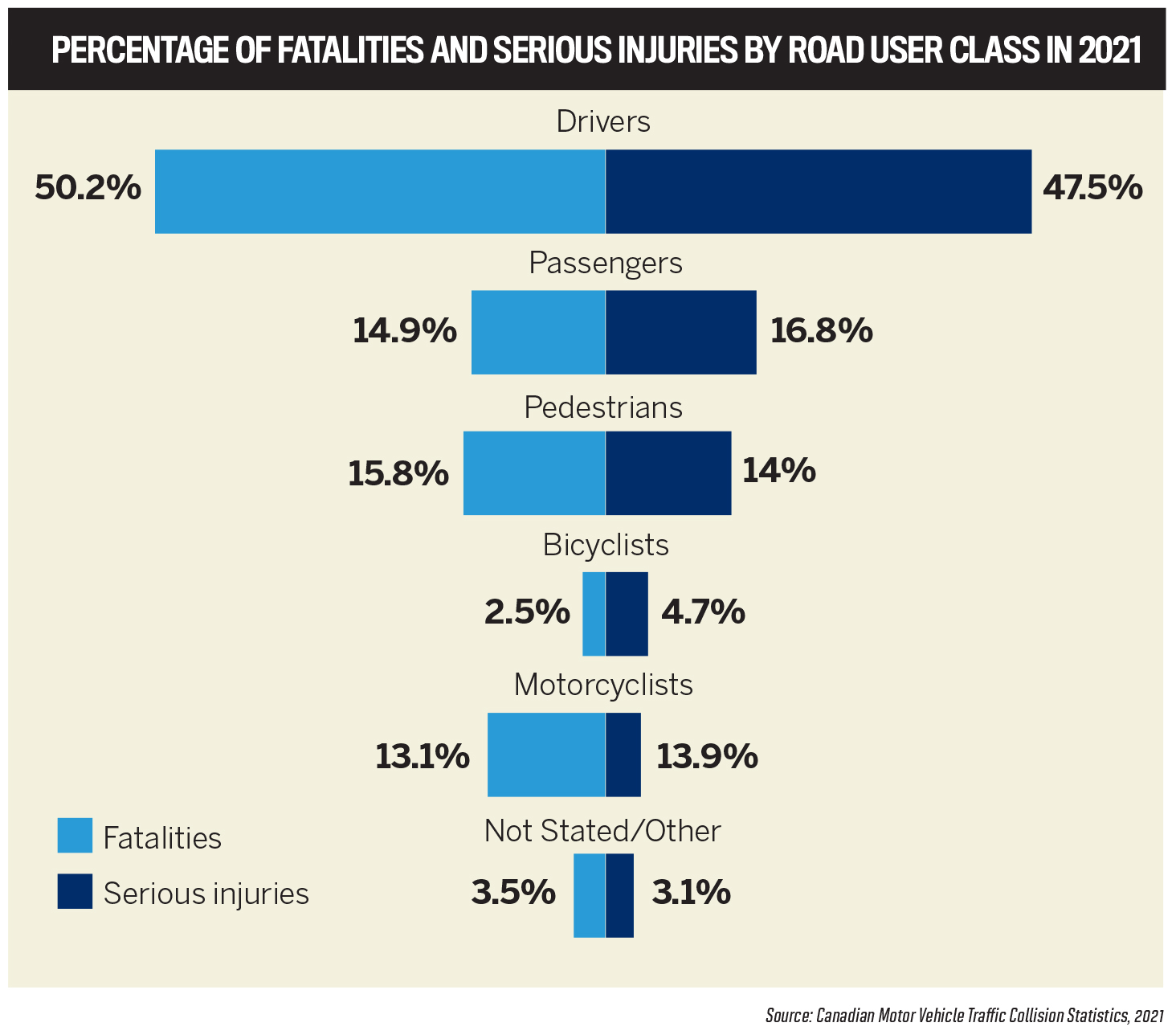 Top personal injury firms advocate change for all
While the awardees acknowledge the backlogged court system as a perennial challenge, the best personal injury law firms harness time and document management systems and technology to keep cases moving forward and prioritize responsive communication with clients.
Some, like McLeish Orlando, are playing a vital role in advocating for systemic change through submissions to the government and other regulatory bodies on various issues.
On behalf of a coalition of like-minded citizens, principal partner Patrick Brown led the charge to make Ontario's roads safer for vulnerable road users, such as pedestrians and cyclists, by initiating a private member's bill first introduced in 2017 by an NDP MPP. After many revisions, that bill is currently at Queen's Park in its second reading and seeks more accountability for when a driver strikes down and seriously injures or kills someone.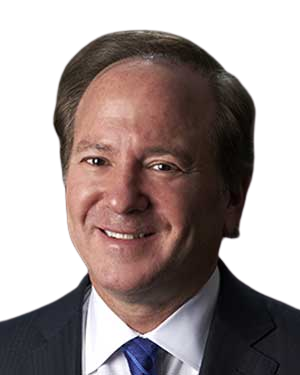 "Clients are in pain, and their pain and stress is alleviated by knowing their lawyers are responsive, moving their case forward, and dealing with their concerns responsibly"
Richard Bogoroch
Bogoroch & Associates
"We're very proud to do those initiatives to make things safer, so fewer people have to retain us," Brown explains.
The firm's low-volume, high-quality service model ensures every client receives the care and attention from its trial lawyers for maximum results.
"Certainly, from the other side of the insurance industry and defence lawyers, they understand that if it's not a reasonable resolution, we have the ability, experience, and training to go to trial. I think that enhances all our cases," Brown adds.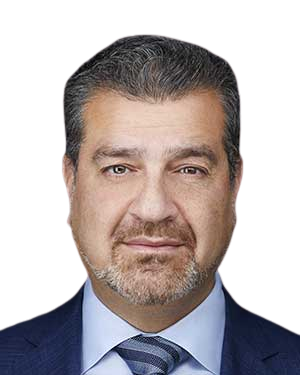 "On this side, you have to be compassionate; if you're here for the money, you're in for a rude awakening because the law is against us"
Norm Assiff
Assiff Law Office
Top 10 in Ontario
Boland Romaine LLP


(Aurora)

Will Davidson LLP


(Toronto, Oakville, Huntsville, Midland, Lindsay, Orillia, Markham)
Top 5 in Western Canada
Braithwaite Boyle


(Calgary, Edmonton and Red Deer, Alberta)

Collette Parsons Corrin LLP


(Vancouver and Port Coquitlam, BC)

Cuming & Gillespie


(Calgary, Alberta)

Slater Vecchio LLP


(Vancouver, BC)
Top 5 in Atlantic Canada
Budden & Associates


(St. John's, NL)

Correia & Collins


(Saint John, NB)

McKiggan Hebert


(Halifax, NS)
To be considered in the vote, firms were required to have the majority of their business come from personal injury work. The final rankings were determined through a points system in which firms were rewarded on a sliding scale for the number of votes by ranking. The winners were categorized by geography, including the Top 10 in Ontario and the Top 5 in Western and Atlantic Canada.
The Top Personal Injury Boutiques 2023 report is proudly sponsored by Carol Bierbrier & Associates.