Jump to winners | Jump to methodology
Grappling with complexity
If you were to create a list of the areas of legal practice that have been affected most by COVID-19, it would have to include immigration. Whether it was the disrupted plans of immigrants wanting to come to Canada as permanent residents, dealing with on-and-off travel advisories and rules for leaving and entering the country, or the dilemmas faced by employers trying to fill their labour needs with international hires, it has been a challenging couple of years.
Add to that the humanitarian efforts to help bring in refugees from battle-torn hotspots – Syria, Afghanistan, and, more recently, Ukraine – and you can see why immigration law these days can be as frustrating as it is rewarding.
"The demand for our services has not lessened, even during COVID, but the work we do as immigration lawyers has become more complex"
Ryan Rosenberg, Larlee Rosenberg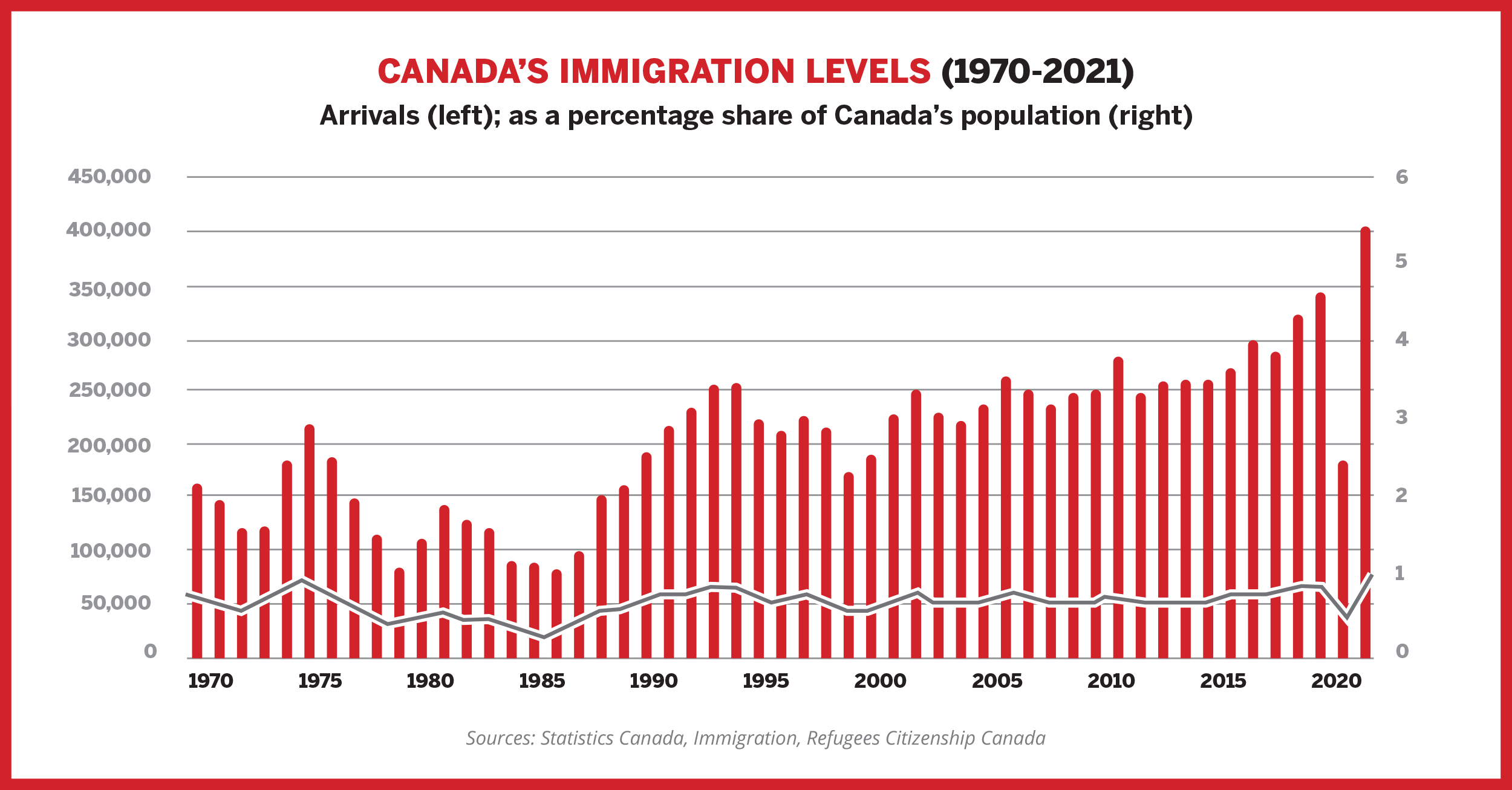 Still, the firms on Canadian Lawyer's list of Top 10 Immigration Boutiques have shown how much can be done even when things get more complicated.
"The demand for our services has not lessened, even during COVID, but the work we do as immigration lawyers has become more complex," says Ryan Rosenberg, co-founder and partner at Larlee Rosenberg in Vancouver. "But we're finding ways to keep up and solve new problems in new ways."
He adds that "it may seem like the pandemic has slowed the world down, but the truth is that people still want to immigrate to Canada, employers needed specialized workers, and the economy hasn't stopped because of the pandemic. So, we need to figure out new solutions to meet current conditions and requirements."
Toronto-based Lorne Waldman of Waldman and Associates says that the delays have made it more difficult for employers to sponsor would-be employees from outside Canada. "There's been enormous delays around the world in getting things done because of a pandemic," he says. "And from a business perspective, it's becoming more and more difficult. You used to get answers on visa applications within a couple of weeks, now, if it's two months, you're happy, and it's most likely much longer."
Ryan Neely of McCrea Immigration Law LLP agrees, noting that "gone are the days when an immigration law firm could simply fill out paperwork, and that would be it – we have to adopt a beginning-to-end service standard."
"From a business perspective, it's becoming more and more difficult. You used to get answers on visa applications within a couple of weeks, now, if it's two months, you're happy, and it's most likely much longer"
Lorne Waldman, Waldman & Associates
A pause in the immigration process
Montreal-based lawyer Avi Gomberg, with Gomberg Dalfen SENC, says the federal government admits to a considerable immigration application backlog. In November, about 1.8 million applications of various sorts were working their way through the system, and it has stayed in that vicinity since.
"The government promised that they would try to tackle the immigration backlog this year. However, time will tell if that can be achieved," says Gomberg. This is especially true since the recent crisis of providing sanctuary to Ukrainians fleeing the Russian invasion of their country. That's in addition to the earlier crisis of helping Afghan refugees trying to leave their country after the Taliban regained control of the government in August.
Neely points out that processing times for immigration applications have always been challenging, but the "human capital" being put into processing these emergency and humanitarian applications have left a "massive pain" point when it comes to dealing with more standard immigration applications. As well, part of the reason for the current backlog is how the Canadian government dealt with the immigration process during the pandemic. At the beginning of the pandemic in March 2020, Immigration, Refugees and Citizenship Canada (IRCC) held draws where it only invited Canadian Experience Class (CEC) and Provincial Nominee Program (PNP) class candidates. The rationale was that, considering COVID-19 disruptions, it made sense to invite CEC candidates since they mostly lived in Canada, and provincial nominee draws were held to meet regional needs. Later in the year, candidates in the foreign skilled worker programs were also part of the express entry draws.
However, the government stopped inviting skilled foreign workers in January 2021, with the rationale of wanting to transition as many in-Canada immigration applicants as possible to permanent residence status to achieve its ambitious 401,000 immigration goal for 2021. CEC candidates comprised one-third of the immigrants Canada welcomed last year.
IRCC also implemented a Temporary-to-Permanent Residence program (TR2PR) between May and November 2021 to allow more international graduates and essential workers living in Canada to apply for permanent residency. This focus on in-Canada applicants caused backlogs to swell, resulting in the government pausing invitations to CEC candidates in September 2021.
A recent internal memo by IRCC states that the department remains undecided on its Express Entry plans for this year. Still, invitations to skilled foreign workers and CEC candidates may resume "later in 2022," once the huge backlog has been reduced to allow for a six-month turnaround standard.
Recently, IRCC announced its new immigration levels plan for 2022–2024, which will reduce Express Entry admissions in 2022 and 2023 so that the department can process all CEC and TR2PR program applications over these two years. It will decide later this year on the future of Express Entry invitations to determine how they will align with the 2022–2024 immigration numbers and processing time objectives.
IRCC acknowledges candidates in the Express Entry pool, including those holding work permits due to expire, will continue to face uncertainty in the short term. These CEC candidates risk losing their status and being forced to leave Canada. IRCC has not said if it would introduce a particular measure to allow CEC candidates to extend their temporary status until the Express Entry program returns to a more normal level.
The good news is that recent IRCC numbers indicate headway is being made in tackling Express Entry backlogs. Based on its current application processing rate, IRCC could see the Express Entry backlog fall to half by this May, allowing for a six-month turnaround. This would represent a key milestone IRCC wants to achieve before considering resuming invitations for skilled foreign workers and those with Canadian experience.
"More immigration services are also being moved online, and when it works, that's fantastic for the client. However, it doesn't always work the way it was intended"
Barbara Caruso, Corporate Immigration Law Firm
The need for a more responsive system
Mario Bellissimo, the founder of Bellissimo Law Group, says one of the most significant issues with Canada's current immigration system is that it is "not responsive enough" to meet the needs of employers to have vacancies filled. It can take several months for applications to be processed, by which time the labour shortage problem "has become acute to the point where they have to take other measures."
Bellissimo also says there needs to be more of a focus on "facilitation" and finding ways to get would-be immigrants through the system. One example of this is how the federal government deals with issues of "misrepresentation" on visa applications. Such misrepresentation, even ticking the wrong box, can make an applicant inadmissible for reapplying for five years.
Application forms are complicated and often use compound phrases with requests for multiple pieces of information in one sentence, Bellissimo says. "And then when the applicant gets it wrong, there is no easy way to rectify what might well be an honest mistake." 
Bellissimo adds that facilitation of visa applications does not mean "letting everyone through the system with reckless abandon." He says "the immigration process shouldn't allow anyone to game the system, and of course, we want to try to catch the wrongdoers, but at the same time, it should not be created so that it becomes a 'gotcha' exercise."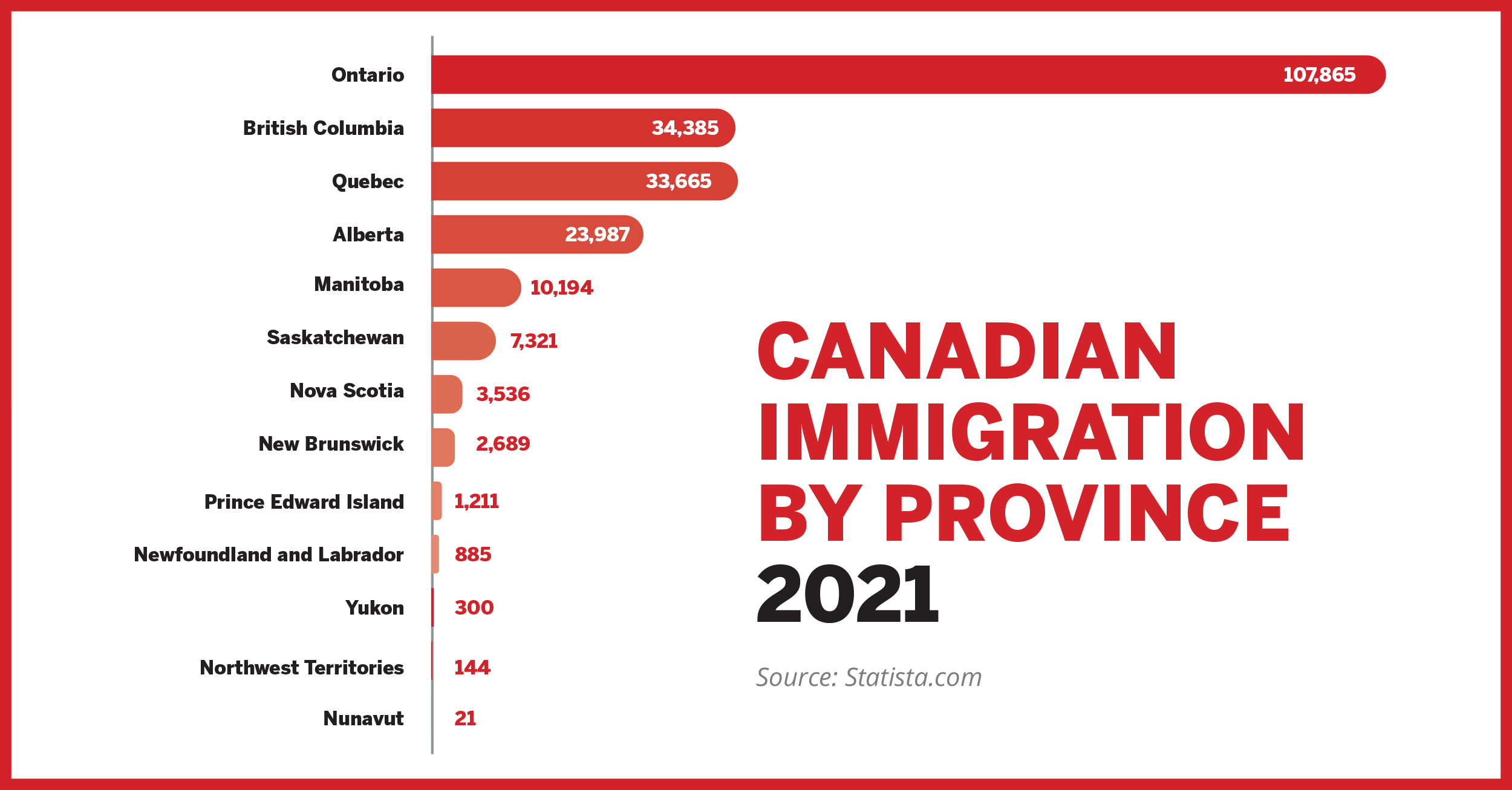 The impact of remote technology
If there has been one positive aspect of the pandemic's impact on immigration, it has been the introduction or increased use of technology to make things easier and faster for would-be immigrants.
"There's a lot more that is being done virtually," says Barbara Jo Caruso of Corporate Immigration Law Firm, including processes such as "virtual landings" and citizenship ceremonies. It has helped those clients who need those services.
"More services are also being moved online, and when it works, that's fantastic" for the client, she says. "However, it doesn't always work the way it was intended" and has actually increased the backlog.
One example Caruso points to is the process of becoming a permanent resident. Before the pandemic, PR candidates would have to attend a port of entry for in-person identification and documentation. Now, the same applicants must submit that information and documentation online. And while the government has opened a portal for clients, "that portal is meant for the client, not counsel," so they must fill it out themselves unless their lawyers are "ghosting" the application process to help.
Technically, once that information is successfully uploaded, the applicant should officially become a permanent resident within a couple of days. But receiving the physical Permanent Resident card, which is needed to travel outside Canada, can take "weeks or months when you think it should be mailed out within a couple of weeks.
"Because the federal government is not completely back to normal with staffing in the office, they've added new technology," Caruso says. "But any new technology involves a learning curve for immigration staff and applications, which has added to the backlog."
Meanwhile, she says, businesses are moving forward as the pandemic ends, but their potential growth is limited by the need to find qualified workers inside and outside the country. 
Bellissimo Law Group PC
Corporate Immigration Law Firm
Gomberg Dalfen S.E.N.C.
Green and Spiegel LLP
Larlee Rosenberg, Barristers & Solicitors
Sherritt Greene Immigration Law
Waldman & Associates
Zaifman Law - Immigrations Lawyers
To qualify for the list and be voted for in the survey, firms were required to derive at least 80 percent of their work from immigration law and have more than one lawyer in this practice area. In total, 440 ballots were received, casting votes for 44 immigration law firm candidates on our list. The final rankings were determined through a points system, in which firms were rewarded on a sliding scale for the number of first- to 10th-place votes received. Voters had to rank a minimum of five firms.
The quantitative results were combined with the Lexpert peer survey results when applicable, and feedback from respected senior members of the bar. Canadian Lawyer readers' opinions are reflected in this report. If you do not see an immigration law firm you feel should be nominated for the next survey, please let us know.