Jump to winners | Jump to methodology
The first line of defence
Insurers need outside firms, or their in-house talent, when it comes time to defend claims – either by way of settlement or in the courtroom. All of Canadian Lawyer's top insurance defence law boutiques have received a decisive vote of confidence from their insurance company clients, for meeting high expectations and delivering results when it matters.
"Our external counsel must have excellent technical legal skills and provide strategic and proactive legal solutions," says Stephen Simpson, vice president and associate general counsel at Sun Life Insurance.
"You've got to be ready to take that case to trial. They want to close files as quickly as possible through settlement. But if that can't be done, we are ready for them"
Lora Castellucci, Bell Temple LLP
Pierre Gravesande, a claims manager at Definity, agrees. "We engage external counsel for their expertise for a variety of reasons including volume of assignments and complexity of the matter."
This is echoed by Jim Davidson, partner at Will Davidson in Toronto and head of the firm's insurance defence group. "Top-performing counsel are proactive. They move a file forward without being prompted to do so and they provide timely reporting throughout the life of the file," he says. "In the end, your counsel should produce a better outcome than what would be expected had they not been retained."
The top insurance defence law boutiques for 2023–24 are being recognized for meeting those expectations and providing vital expertise.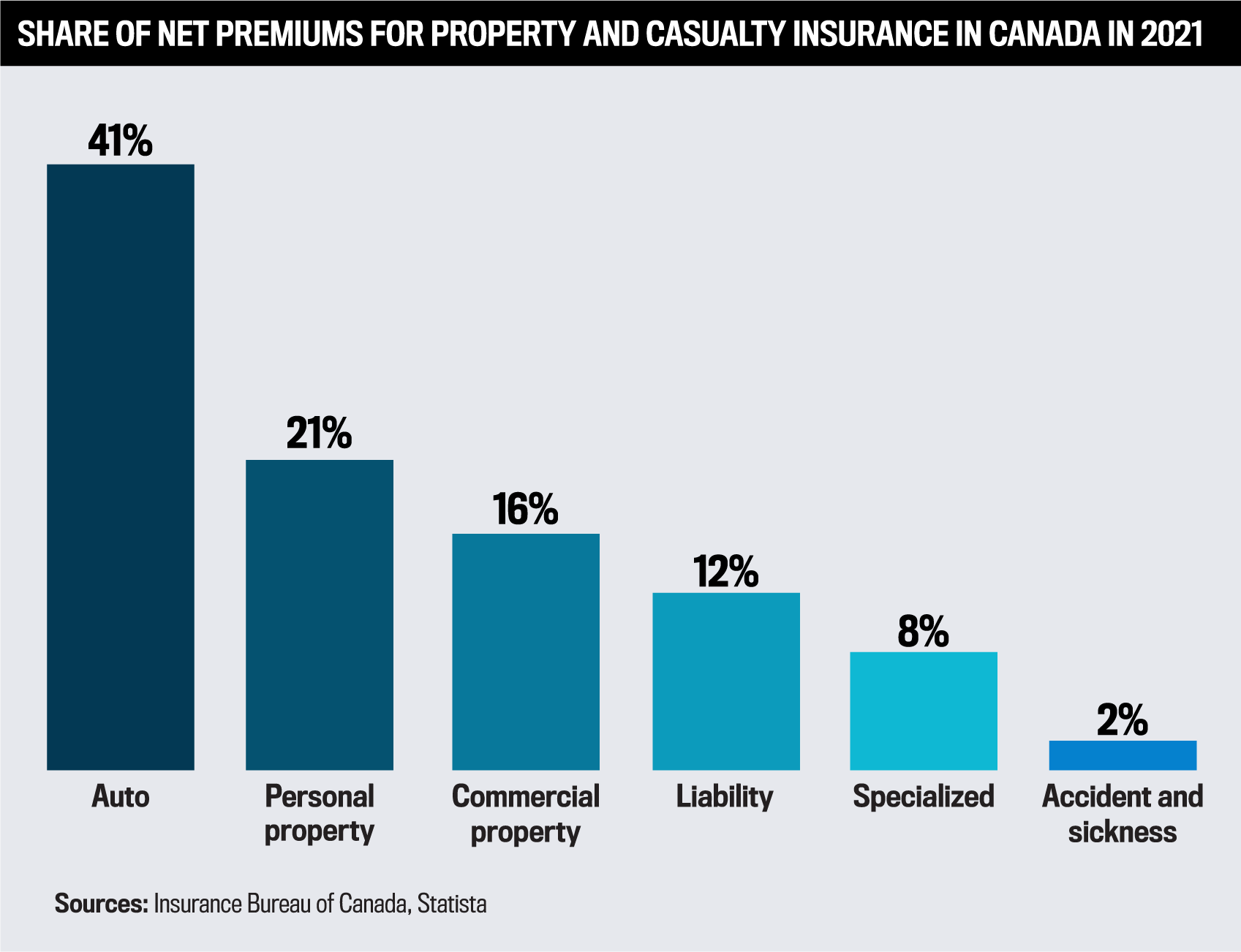 Clients want efficiency and transparency
Citing the insurer's demand for efficiency, Lora Castellucci, managing partner at Bell Temple LLP, one of the top 10 firms on Canadian Lawyer's list, explains: "They don't necessarily want you to take every file to trial. That can be very expensive, so it may make more sense to shut the case down earlier with a settlement, if you can negotiate something reasonable, because if you save on legal fees, that's success as well."
Unless it's a matter of fraud or a minimal claim, Castellucci says, most claims end in some settlement. Defining success often comes down to "resolving it significantly below the initial amount the claimant wanted, or if you go to trial, you've secured a decision on the award below the level that the insurer might have expected to pay out".
Eric Grossman, a founding partner at winning insurance defence firm Zarek Taylor Grossman Hanrahan LLP in Toronto, cites how the role fundamentally depends on providing a service – "delivering what is needed in an effective, predictable manner". He adds that insurance company clients don't want surprises, so "there needs to be open lines of communication to let them know what is happening on a file". 
Grossman's firm started as a small shop 25 years ago and now has 50 lawyers. Based on that track record, he reveals that "to be successful as an insurance defence lawyer, you may have to anticipate problems and respond to them immediately and effectively". Transparency is also something he regards as paramount. "We're not going to tell someone what they want to hear just because they're paying us. We want to give them the best advice we can, and we want to give them the unvarnished truth about our perceptions of their claims."
He adds, "If we think they've made a mistake, we're going to tell them. If we think they have exposure, we'll let them know. And clients appreciate that."
"To be successful as an insurance defense lawyer, you may have to anticipate problems and respond to them immediately and effectively"
Eric Grossman, Zarek Taylor Grossman Hanrahan LLP
Insurance defence law is unique
In Grossman's view, insurance defence lawyers must exhibit a particular skill set. "There are some unique features in terms of client expectations and demands," he says. "We have sophisticated clients, and they have expectations they make very clear to the external firms, like us, that they work with."
Bell Temple LLP is over 75 years old and has more than 40 lawyers, but Castellucci began doing personal injury work. She says there is "definitely a difference" working on the plaintiff's side of an insurance claim rather than for insurers. "You're dealing with the same laws, but it's different when managing clients."
Commenting on the defence side, she adds, "you're dealing with professionals, so there's more of a team approach to handling files."
For an insurer, deciding whether to use in-house counsel or rely on external firms depends on a range of factors. Simpson at Sun Life says in-house lawyers handle most of the firm's litigation work. "We rely on external counsel in provinces where we do not have a legal office, but we also send work out to external counsel when our team is at capacity."
Other factors that play into using external counsel, he says, include unusual legal issues, the complexity of a case, and the interest and experience of in-house teams. 
At Definity, the insurer engages external insurance defence experts for various reasons such as volume of assignments. In addition, the complexity of the file factors into the selection of the law firm retained, "as well as their resources and ability to respond to the matter in a timely manner," says Gravesande.
Commenting on qualities that insurers look for, Simpson refers to "the same qualities and values in external counsel as we do in our in-house lawyers". This means not only having technical legal skills and providing strategic solutions, but also being able to "[understand] the firm's business, identify material issues, and help deliver meaningful results".
Simpson also emphasizes the importance of being responsive, using plain language and embracing technology as part of the lawyers' practice. Sun Life also pinpoints firms with a focus on diversity, equity and inclusion.
"We maintain meaningful relationships with a few firms across Canada. This allows them to develop a deep understanding of Sun Life, our values and our risk appetite," says Simpson.
"Our external counsel must have excellent technical legal skills, and provide strategic and proactive legal solutions"
Stephen Simpson, Sun Life Canada
Trends in insurance defence law
Grossman recalls that when he started practicing law more than 30 years ago, "in-house counsel at insurers was a fairly unique thing – there were very few insurers that had any in-house counsel."
Now, virtually all of them do, and different insurers have different mindsets and approaches. "For some, it's as simple as in-house gets a certain volume of work, and when they're full up, they'll go to outside counsel," Grossman says. "Other insurers give a certain proportion of their cases to outside counsel compared to in-house, and other insurers will select specific files to go outside depending on the file's complexity or the financial or reputational risk associated with the file."
Castellucci expects to see boutique firms like hers diversifying into other areas of insurance law beyond automobile claims. "Insurers have branched out their business in many ways, so we want to follow that," she says, citing a range of areas, from wrongful dismissal and human rights complaints to professional negligence, cybersecurity and insurance related to M&A.
Grossman points out that the pandemic also accelerated specific trends in how the legal system works, especially the use of remote technology. Depending on the circumstances, he sees many mediation and arbitration hearings, depositions, and uncomplicated court matters increasingly use virtual means. While the verdict is still out on remote technology, Grossman says he does not see the profession returning to pre-COVID conditions.
"There are so many advantages in terms of time, expediency and money saved. I can't see it going away."
This chimes with Davidson's expert analysis. "The past decade has seen a reduction in the amount of highly qualified insurance defence counsel available to insurers, particularly those with trial experience." In his view, firms need to be supported by the insurance industry to continue attracting high-quality junior lawyers and developing them.
Castellucci notes that fewer trials are happening given the added complexity and expense of the court system. It's also more intensive in terms of reports and documentation. "There's a tremendous amount of investigation done beforehand now," which could favour a faster settlement.
However, she adds, "You've got to be ready to take that case to trial. They want to close files as quickly as possible thorough settlement. But if that can't be done, we're ready for them."
"We engage external counsel for their expertise for a variety of reasons including volume of assignments and complexity of the matter"
Pierre Gravesande, Definity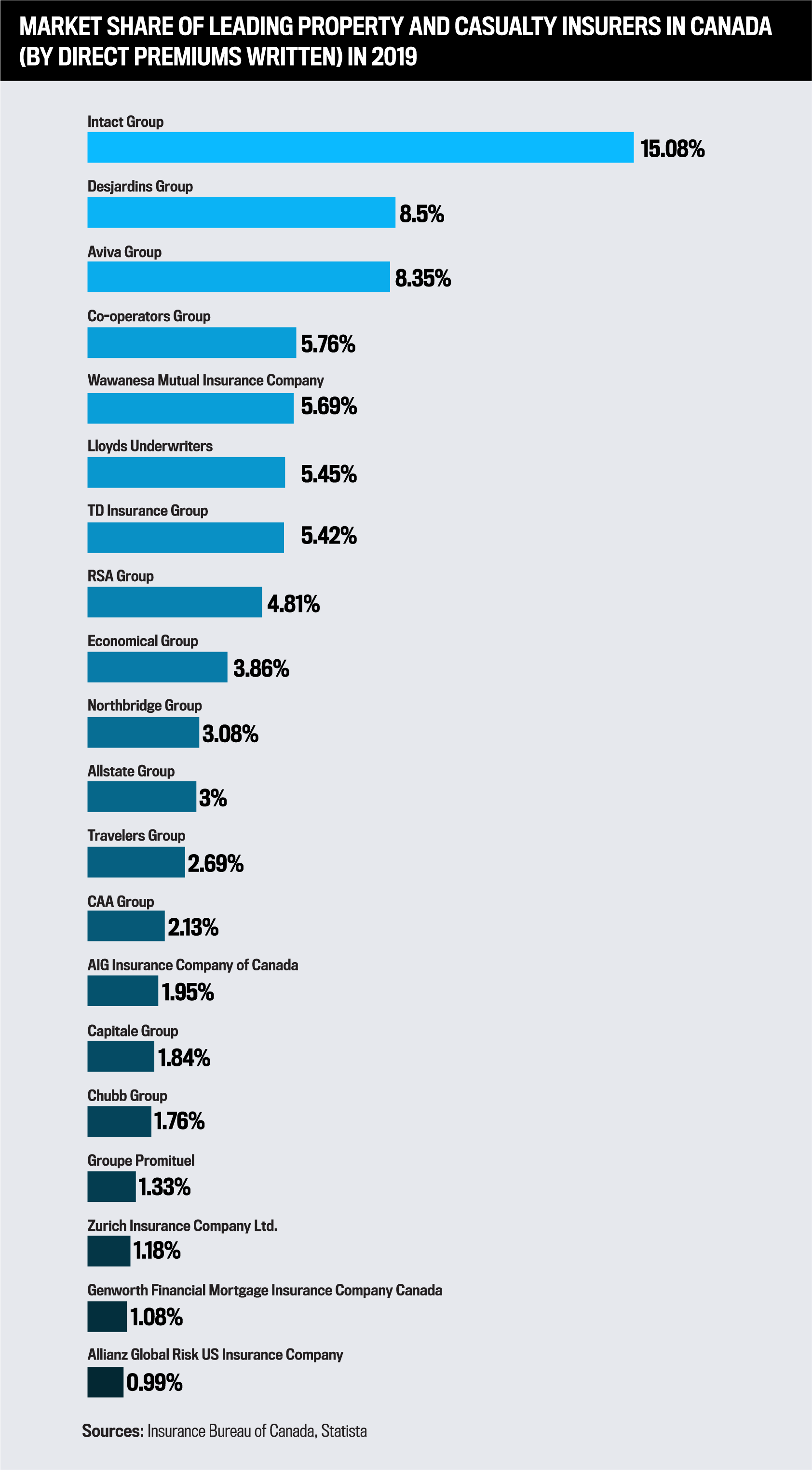 Bell Temple LLP 
Chomicki Baril Mah LLP
Dolden Wallace Folick LLP
Dutton Brock LLP
Lindsay LLP
Whitelaw Twining
To qualify, firms were required to derive at least 80 percent of their work from insurance defence and have more than one lawyer in this practice area. A total of 825 ballots were received, casting votes for 33 candidates on Canadian Lawyer's survey list. Final rankings were determined through a points system in which firms were rewarded on a sliding scale for the number of first-to-tenth-place votes received. Voters had to rank a minimum of five firms.