Jump to winners | Jump to methodology
Protecting innovation and creativity
Over the past 20 years or so, laws and practices that relate to intellectual property have evolved in Canada, says Matthew Zischka, managing partner at Smart & Biggar LLP, one of the Top 10 IP boutiques. With Canada entering the trade agreements and reworking previous agreements – like turning the old NAFTA into CUSMA (the Canada-United States-Mexico Agreement), intellectual property, patent and trademark laws have led to modifications and concessions, he says.
It has also led to a lot of changes in deadlines and timing requirements, and law firms have had to revamp their systems significantly to ensure nothing falls through the cracks. And in some cases, the downside of missing a date is much more significant than it was a few years ago and fixing the problem has become more complex as well.
An example of a change that keeps law firms on their toes, Zischka says, is the maintenance fee for keeping a patent application going. The good news is that it no longer must be a patent agent that pays the fee, but if a fee is missed, a notice is sent, and a firm must contact the client to take steps to rectify the situation. "We've had to adapt to changes in IP law during a pandemic that has slowed things down, so we've had to get used to that challenge."
"There is a big focus now on educating young people and folks in the start-up phase about IP, and how it is really important to the ultimate strength of that asset"
Amrita V. Singh, Marks & Clerk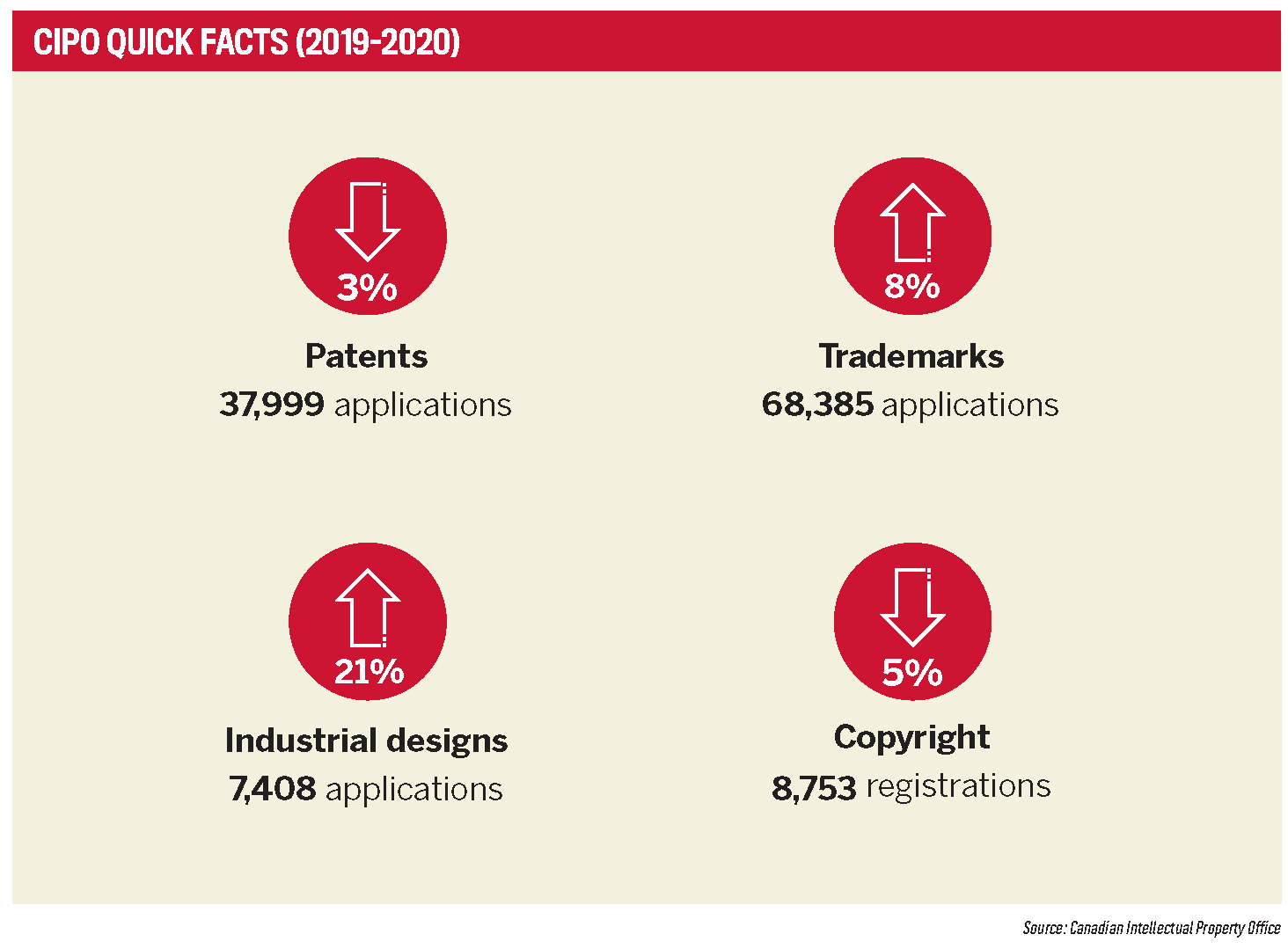 Entrepreneurs become more IP savvy
Jonathan Pollack, a Canadian patent agent and Partner at winning firm Marks & Clerk, says that entrepreneurs and business owners are becoming much more aware of the importance of getting patents, "and an expectation that they should be able to get patents for almost anything, which is very different from when I was a lawyer."
Amrita V. Singh, who specializes in IP litigation also at Marks & Clerk, adds that there is a "big focus now on educating young people and folks in the start-up space about IP, and how it is really important to the ultimate strength of that asset." However, both she and Pollack acknowledge that a company just starting out doesn't always have financial or other resources to focus on IP, and especially during the challenging times of a pandemic, managing the business has been given priority.
Fellow Marks & Clerk partner Cat Lovrics points out that entrepreneurs, investors and venture capitalists are becoming savvier in the IP landscape and more attuned to the risks and value of IP assets. Maybe not so much at the early stages, but "when you get to a point where you're talking about an exit, which is what I think most entrepreneurs and start-ups are hoping for, that's when there is a focus on IP."
"We've had to adapt to changes in IP law during a pandemic that have slowed things down, so we've had to get used to that challenge"
Matthew Zischka, Smart & Biggar LLP
Dealing with a backlog
Most IP lawyers at the Top 10 firms dealing in trademark law point to the significant backlog at the Canadian Intellectual Property Office (CIPO), a trend that Gary Daniel of Deeth Williams Wall LLP says won't end soon. He notes that upwards of 180,000 trademark applications are pending, mostly awaiting examination. "While some of this backlog could be blamed on the pandemic, CIPO is currently processing trademark applications filed in 2019. The average wait time for first examination from filing is on the order of 26–36 months."
However, CIPO appears to have a plan to reduce the backlog of Canadian trademark applications awaiting first examination. Another notable development is CIPO's announcement of a plan to examine trademark applications based on their categories. Applications requesting expedited examination are first priority. Then, Canadian trademark applications filed according to the Madrid Protocol are examined in the order in which they were filed in Canada. For all other Canadian trademark applications, CIPO gives priority to applications covering goods and services from a pre-approved "picklist."
Canadian trademark applications using the picklist are being examined at a rate of approximately three times the rate of applications which don't describe the goods and services using exclusively the picklist. The lowest priority goes to regular, non-Madrid applications filed which don't use the picklist to describe the goods and services.
"There are upwards of 180,000 trademark applications pending. While some of this backlog could be blamed on the pandemic, CIPO is currently processing trademark applications filed in 2019"
Gary Daniel, Deeth Williams Wall LLP
What the Madrid protocol can do
Canada joined the Madrid Protocol in 2019, which enables trademark owners to file a single application for international registration with the World Intellectual Property Organization. Lovrics at Merks and Clark says that this allows Canadian businesses to take advantage of an international filing system that can provide significant savings if trademark protection is sought in several countries.
"It's opened up protection to small and medium-sized enterprises that historically would not have had access to, just by virtue of the considerable cost of undertaking a national filing program."
Stephen Beney at Bereskin & Parr LLP agrees: "On the trademark side, we are seeing more Madrid designations in Canada as more companies start to take advantage of Canada joining the Madrid Protocol. Although this came into force before the pandemic, we have seen more companies take advantage of [the] Madrid [agreement], particularly in the past year.
Lovrics notes that since a Madrid Protocol application is anchored to the Canadian filing, the current backlog at CIPO can create "material risk to those using the Madrid Protocol because it's pushing out the timeline." She does acknowledge that the CIPO have made concerted efforts to improve their turnaround time by hiring more staff, beyond any attrition of current employees.
With the growing importance of e-commerce and the pivot from brick-and-mortar to online shopping, there's greater risk of copyright infringement, counterfeit goods and other IP violations. Even with the Madrid Protocol and efforts to deal with the backlog at CIPO, gaps remain in clients' ability to defend their rights. However, some "self-help" options are emerging, such as Amazon's Brand Registry, which can proactively remove suspected IP violations or inaccurate content and allow brands to report any suspected infringement. Lovrics points out that this system has obvious merits but trying to keep infringing products sold on Amazon can be a "whack-a-mole" effort where sites or products taken down keep showing up.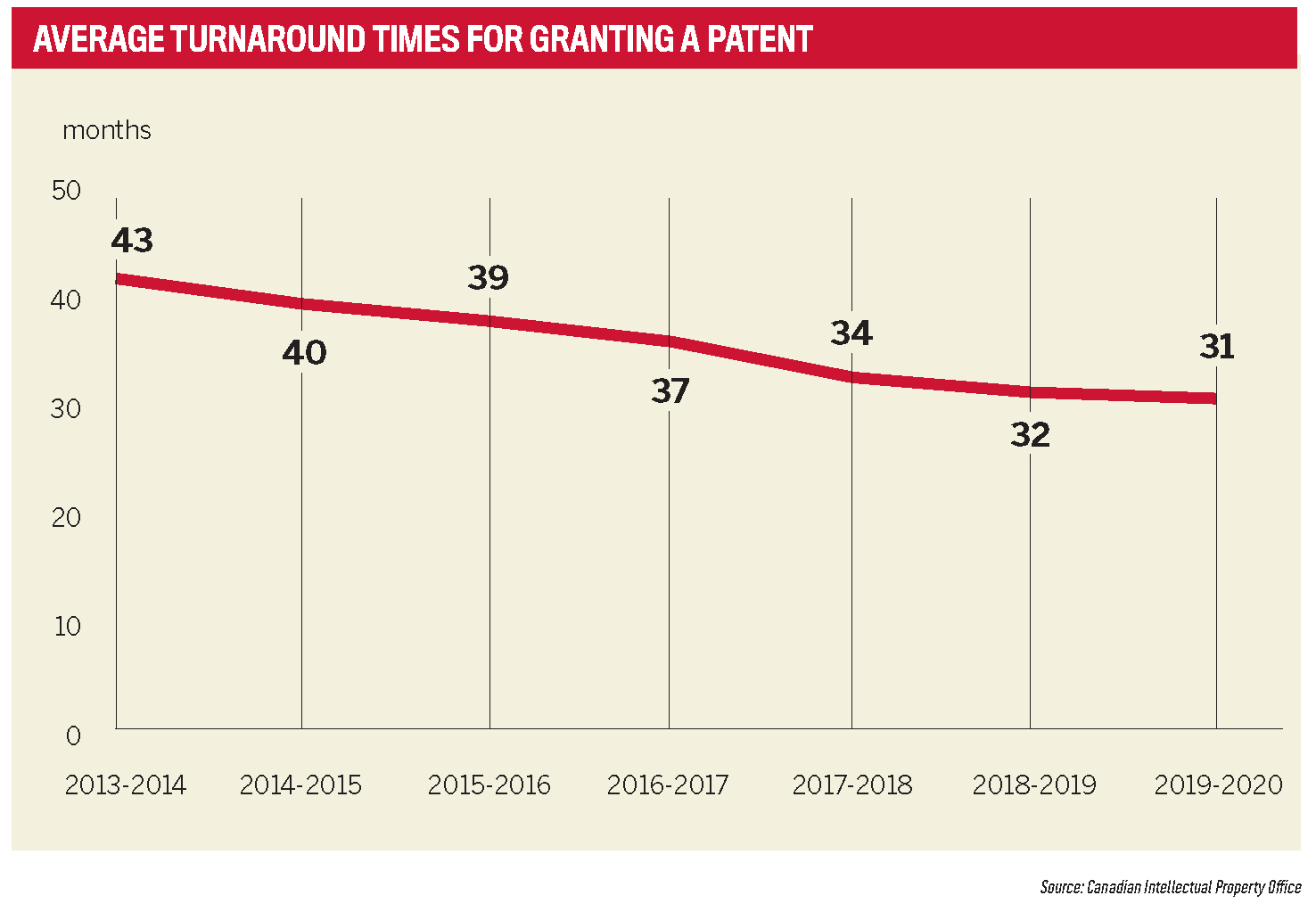 Greater access to Federal Court trials
Ottawa patent lawyer Marcus Klee, with the firm Aitkin Klee LLP, notes that there will likely be greater access to summary trials in patent cases in the Federal Court, a result of a 2021 Federal Court decision in ViiV Healthcare Company v Gilead Sciences Canada Inc. This court decision affirmed one of the first patent infringement actions to be heard by way of summary trial which offered clarity in the law pertaining to motions to quash summary judgment and summary trial motions themselves.
The appeal court noted that although in some cases summary proceedings add to the cost and duration of litigation, there are instances where these proceedings can "improve access to speedy, cost-efficient justice." It held that the trial court below had appropriately weighed the evidence before it concluded that patent construction and infringement could be properly adjudicated by way of summary judgement. This decision further solidifies the possibility of summary disposition in Canadian patent litigation, Klee says.
Singh at Marks & Clerk agrees, saying the use of summary trials fits into a pattern of federal court judges "demonstrating an appetite for hearing complex IP matters, particularly patent infringement proceedings by summary trial." She calls this a positive since will likely be less expensive for litigants to participate and should take place more quickly.
Related to how the court system for IP cases will look like going forward is the increasing use of virtual technology for holding hearings and office organization and management systems that are going paperless. The pandemic has shown how in many cases, the increasing use of technology can create more efficiency in dealing with complex, often technical cases.
Scott Foster and Patrick Smith, veteran IP lawyers who left Gowling WLG to launch their own boutique firm, Seastone LLP, last year, say that hanging their own shingle meant they could start afresh with the latest technology. The founders of the firm, which is included in the Top 10 list of IP boutiques within months of opening, say that document management and administration has been plain sailing.
Foster, based in Vancouver, notes that when one doesn't have legacy technology to deal with, adapting to new systems is "definitely less frustrating." And Smith, who works in Calgary, points out that starting a firm means one can create systems to fit the lifestyle and culture of those at the firm — including remote work, a hybrid system, or "having a great team of lawyers working in different cities."
Emphasis on privacy and data protection
Bob Sotiriadis of Quebec-based IP firm ROBIC LLP, says that he has noticed an emerging technology practice, and within that practice is a group focused on data and privacy. While in the past, it might have been more about issues such as software licensing, Sotiriadis says that the firm has gone more "hardcore," and has been on a hiring spree for lawyers and patent agents to meet the demand. Trademark prosecution has become a part of that practice, but there is also more IP due diligence, more IP audit work, and helping clients monetize their data, letting them know "they own the data, and information is a valuable asset that has to be protected."
Aitken Klee LLP
Belmore Neidrauer LLP
Bereskin & Parr LLP
Deeth Williams Wall LLP
Marks & Clerk
Oyen Wiggs Green & Mutala LLP
Ridout & Maybee LLP
ROBIC LLP
Seastone IP LLP
To be eligible for the list, firms were required to derive the majority of their work from IP law. A points system was also used to determine the winners. The quantitative results were combined with feedback from respected senior members of the bar and the results of the Lexpert peer survey where applicable.