Jump to winners | Jump to methodology
Fighting for the little guy
Proudly sponsored by: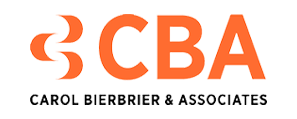 By now, all of us are probably tired of hearing about COVID-19 and its impact on so many parts of society. But there's no getting around the fact that the pandemic has affected everyone – including personal injury lawyers, their clients, and the justice system – in different ways.
The firms on Canadian Lawyer's list of Top Personal Injury Boutiques have all figured out how to manage – and even thrive – in the pandemic world from which we are just starting to emerge. They've worked hard to figure out hybrid working arrangements and virtual platforms that involve less travel and more social distancing and, in the process, found that some of these modifications have improved productivity. 
Lawyers from firms on the Top Personal Injury Boutiques list also see a court system finally pulling itself out of the technological dark ages to embrace less paper and more virtual hearings. And while there is still the problem of long waits for settling a client's claim or getting court time, they all see the enhancements that have come out of COVID-19 as at least a partial silver lining.
"My view was if you're just practicing personal injury, and you're only doing motor vehicle cases, you're probably not going to sustain a practice"
Charles Gluckstein, Gluckstein Personal Injury Lawyers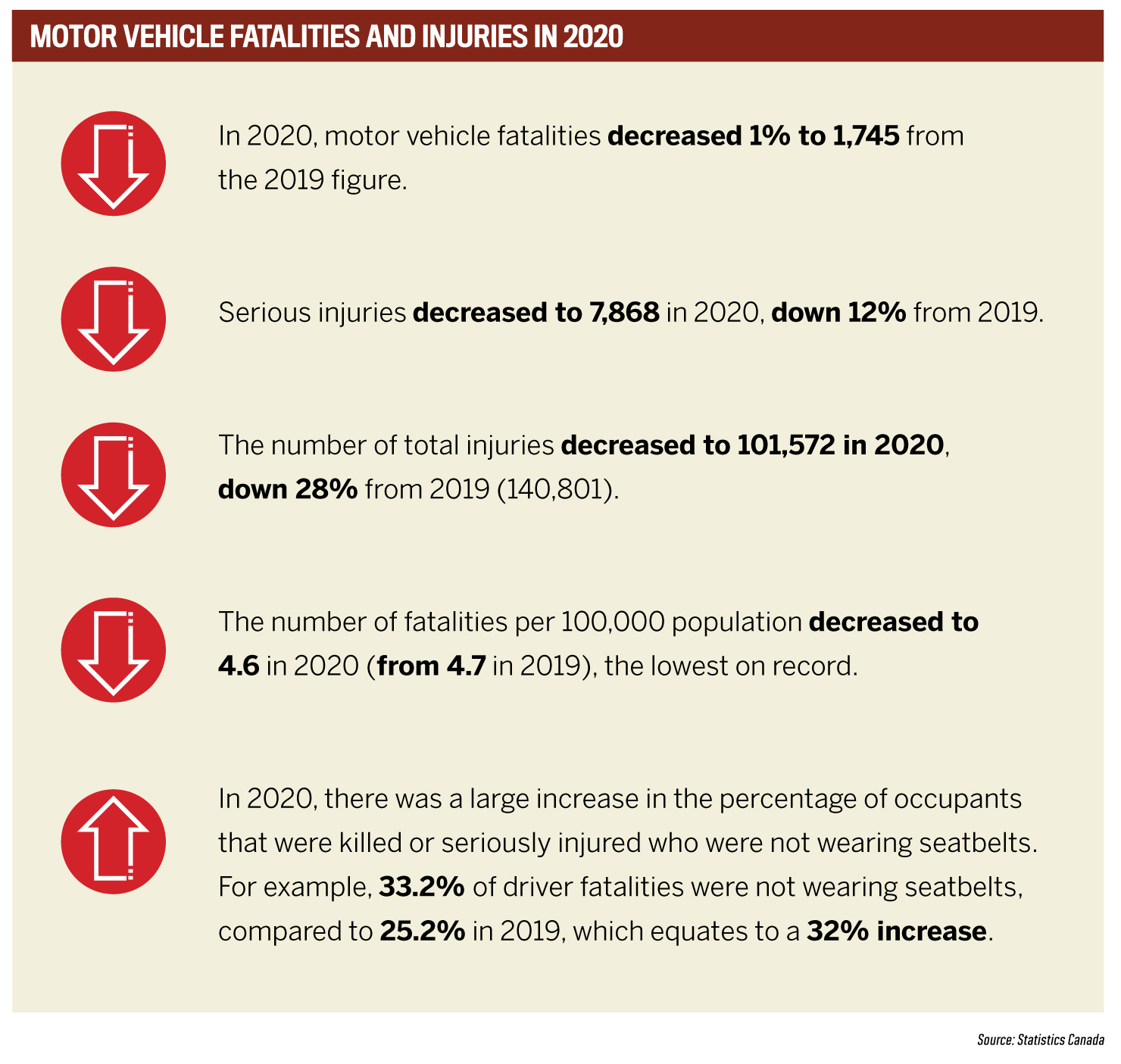 Finding balance in a hybrid workplace 
Adam Wagman, a partner with winning firm Howie, Sacks & Henry Lawyers, says that firms are still figuring out the "right balance between members working both from home and the office." He and others in the legal profession have seen the benefits of staff working from home – for example, skipping long commutes and enjoying cost savings from virtual platforms. Still, he wonders if we are "also starting to see more subtle negative impacts" of staying away from the office.
As pandemic restrictions fall away and offices reopen, firm leaders could have difficulty determining the right blend of the benefits of working from home and the professional growth and relationship building that comes from being in the office. 
Wagman believes that "in-person collaboration leads to better ideas and stronger connections within teams, and it ultimately sustains our culture." He also predicts that "firms that don't emphasize the benefits of working together in the office could see a decline in their culture and employee retention." While law firms won't likely go back to the 100 percent in-office model, finding the right mix of both worlds could be challenging.
"I think clients are looking for law firms who understand what they are going through and are willing to fight for them"
Chris Correia, Correia and Collins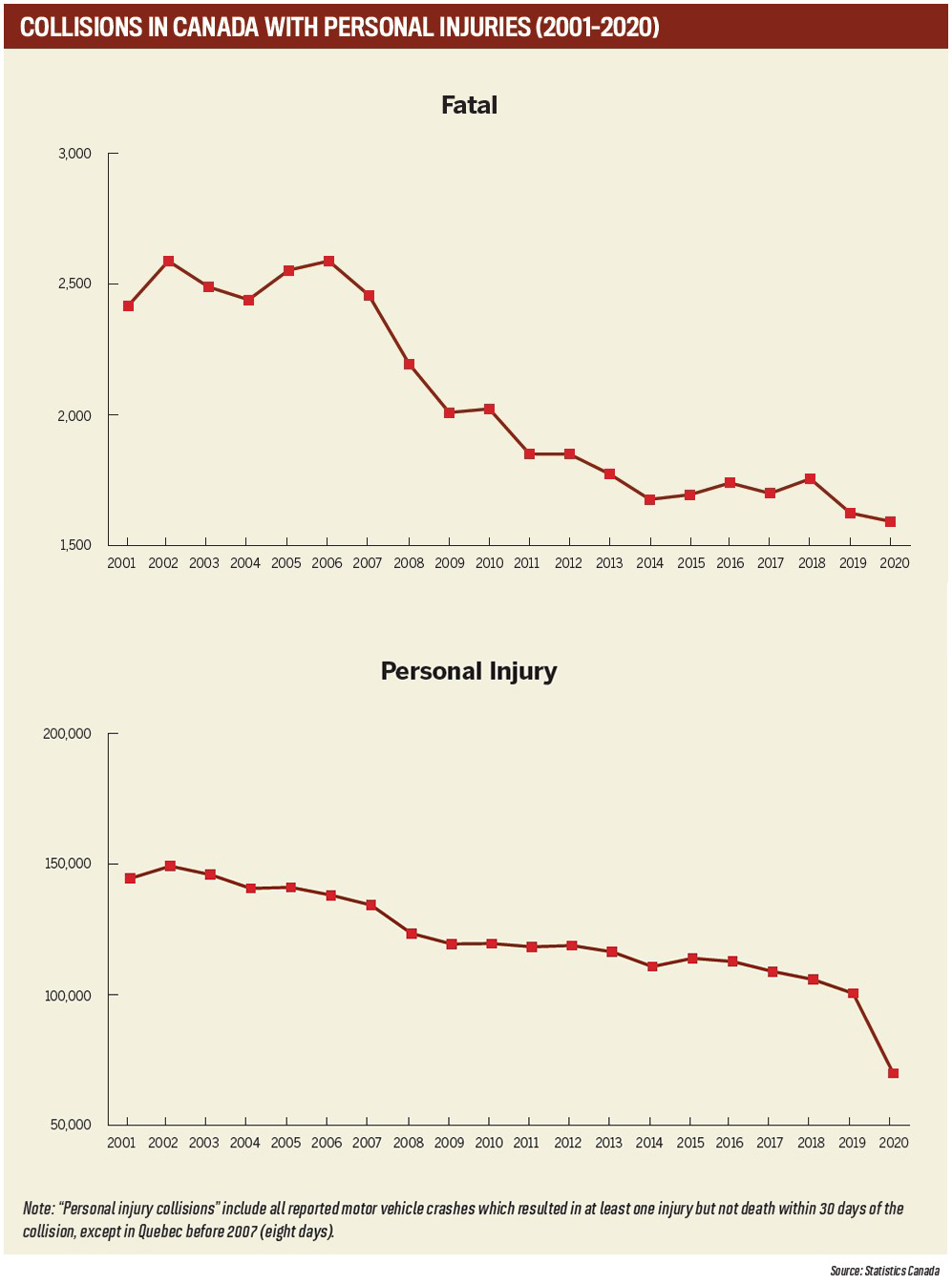 Dealing with courtroom complications
Like the issues related to the hybrid workplace, lawyers in personal injury law practice also wonder how changes to the rules of civil procedure could create uncertainty and delay for plaintiffs.
Many of these defaults should help make the system more efficient by removing the need for parties to attend court in person for primarily administrative or relatively simple proceedings. But "things become more complicated," says David Levy at HSH, when these new default modes are used in later or more contentious stages. He points to a new directive within the Ontario court system regarding the "mode of processing various stages of litigation."
For instance, "examinations for discovery and mediations are directed to take place in person while pre-trial conferences will remain virtual unless the parties agree or the court orders otherwise," he says. But there is no explanation for this apparent inconsistency, especially if the rationale behind having discoveries and mediations in person is that it is more likely to promote discussions toward resolution. 
Furthermore, the current directive in Ontario allows one party to a lawsuit to insist on the default method even if all other parties agree otherwise. No guidelines have been provided to clarify what will be considered appropriate exceptions – distance to travel to the Court reporting site? The nature and extent of a person's injuries? COVID-related need or preference? Bad weather? 
"This lack of direction will, in all likelihood, result in additional time and effort being spent on motions just to resolve disputes on how the parties will continue their dispute."
However, the virtual system does have benefits, says Gary Will of Will Davidson LLP. In November 2021, he conducted a five-week trial virtually. "Our co-counsel team included two lawyers in Barrie, one lawyer in Vero Beach, Florida, and me in Oakville. We were able to prepare our client who lived in Fergus and our 35 witnesses spread out through North America for a trial in Guelph."  
He adds that the trial would likely have taken seven to eight weeks had everything been done in person. "The cost savings and efficiencies achieved virtually will be the driving force to continue virtual proceedings even after the pandemic is over," he says, adding that "it is one way to deal with the backlog of cases in our overburdened justice system." 
"Firms that don't emphasize the benefits of working together in the office could see a decline in their culture and employee retention"
Adam Wagman, Howie Sacks & Henry
Malpractice law as a growth area
About a decade ago, when Charles Gluckstein took over the firm his father had founded in the 1960s, one of the first things he realized was that personal injury cases resulting from motor vehicle accidents were on the wane. Thanks to better-made cars with more safety features (at the prompting of the insurance industry), and laws in Ontario and elsewhere making it harder to get compensation for certain types of injuries, "the writing was on the wall."
"My view was if you're just practicing personal injury and you're only doing motor vehicle cases, you're probably not going to sustain a practice," he says. The answer to a somewhat unsure future was to "ramp up and bring in expertise around medical malpractice."
Adds Gluckstein: "We've been doing medmal for more than 10 years, and it's probably getting close to being about a third of what we do, in terms of value from settlements." The firm is also developing another area of expertise in cases dealing with sexual abuse litigation.
"We've really broadened our practice away from motor vehicle cases, and eventually, it will be more like 25 percent of what we do."
Momentum for mass tort litigation
The concept of mass tort litigation continues to evolve in personal injury legal practice. No longer are lawyers automatically filing class actions for incidents in which potential plaintiffs have suffered serious physical injury or death.
One area where this trend is particularly apparent is aviation cases. For example, on Jan. 8, 2020, Ukrainian Airline Flight PS752 was shot out of the sky by Iranian military personnel, resulting in the death of everyone on board. A Canadian class action was commenced, but approximately 118 of the eligible 138 families who suffered losses opted out of the class action and brought their claims via a mass tort instead. 
This approach provides the strength in numbers of a class action but gives each plaintiff and their family the autonomy to determine how their case shall proceed, says Paul Miller with HSH. "In my experience, plaintiffs have very different goals and objectives in litigation."
Gluckstein agrees, noting that "from a client point of view, the mass tort system is much more personal for them." He says even if the compensation would be similar to what would be achieved in a class action, a mass tort case allows each case to be assessed separately, "clients in the end may feel more vindicated." 
With the advent of the new Class Proceedings Act in Ontario, Miller says it is unclear if personal injury class actions will be able to regain traction. That is especially the case in situations where diverse damages may be why a class is not certified in the future. 
"It looks like mass tort is going to be the preferred method of proceeding in many situations," says Gluckstein, who points out he has two lawyers at his firm who work exclusively on mass tort cases.
Providing what clients want
Chris Correia of Correia and Collins in New Brunswick remembers back in the early 1990s telling people he and co-founder Tim Collins were going to leave a general practice law firm that would handle only personal injury law. 
"They all said we'd fail," he says, adding that the founders were keen to start the firm because "we loved what we were doing and liked the idea of working with people who all loved doing the same thing."
But almost 30 years later, the firm is thriving, and Correia sees clients looking for law firms with a lot of experience dealing with personal injury law. "I think clients are looking for law firms who understand what they are going through and are willing to fight for them."
He adds that monetary compensation may be important, "but victims want to know that the process cares that they have suffered a lot."
Top 5 Personal Injury Boutiques – Western Canada
Cuming & Gillespie
Litco Law
Slater Vecchio LLP 
Top 5 Personal Injury Boutiques – Atlantic Canada
Budden & Associates
Correia & Collins 
MacGillivray Law Office Inc
Roebothan, McKay & Marshall 
Wagners Law Firm