Employer can require COVID-19 vaccination as condition of employment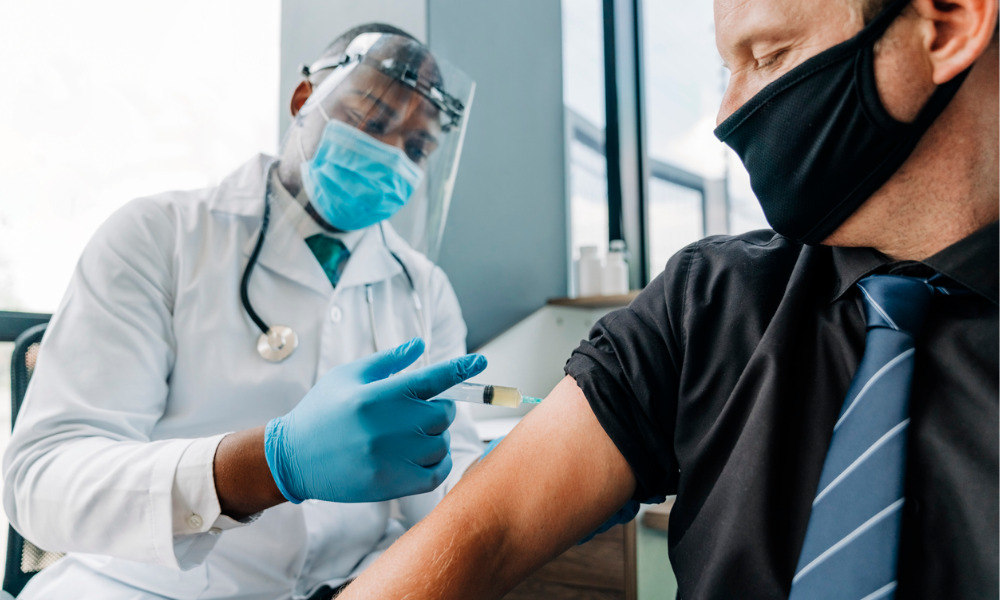 Is a mandatory COVID-19 vaccination policy legal?
Mandatory COVID-19 vaccinations for employees is a hotly debated issue. Employers want to make sure that their workplace and workforce are safe from COVID-19, but there are concerns with employees' right to choose whether they will be vaccinated or not.
For employers looking at mandatory vaccination policies, they must also consider issues surrounding human rights, privacy, non-unionized workplaces, and unionized workplaces.
In this report, Sherrard Kuzz LLP advises employers on the things they need to consider when mandating COVID-19 vaccinations for their employees.
Sign up now and gain more insights into:
The legality of a mandatory vaccination policy

The possible conflicts when mandating COVID-19 vaccinations

How employers can require new hires to get vaccinated

How employers can work with employees who will not be vaccinated