Find out steps to take when studying law in Canada, including requirements to enroll in a Canadian law school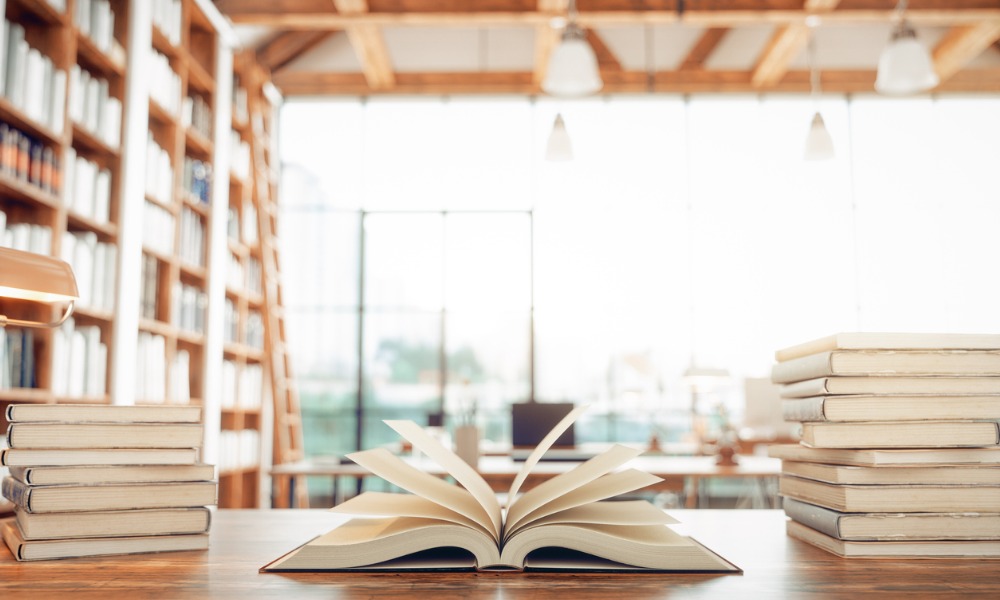 Studying law in Canada may not be as easy, but successful lawyers are living proof that it can be achieved. No matter what your personal circumstances are, legal education in Canada has great options for those who dream of becoming a lawyer.
This article on what are the steps for studying law in Canada can be used by future students and their parents. Practicing lawyers can use this to educate hopeful law school applicants.
There are at least 5 steps for the most common pathway to becoming a lawyer in Canada:
Earn a bachelor's degree
Take the LSAT (Law School Admission Test)
Apply for a law school
Earn the law degree
Earn the licence to practice law
These steps are further discussed below. While there are non-negotiables in some of these steps, there are also other options for applicants in some special cases.
1. Earn a bachelor's degree
To qualify for admission to a law program, you must have first finished your bachelor's degree or post-secondary studies, even though the Juris Doctor (JD) program is also an undergraduate degree.
Most law schools in Canada require that you finish your bachelor's degree or undergraduate studies. While some degrees require four years, Canadian law schools require at least a three-year full-time undergraduate degree.
There is no specific degree or area of study required. Your bachelor's degree may or may not be related to the legal field.
It is also not required that you earn your bachelor's degree with the same university where you'll be studying law. Choosing the best college or university for your undergraduate degree is what you should be looking for.
As for international students who wish to study in Canada, any undergraduate degree from an accredited, recognized higher education institution is accepted.
Here's a snapshot of Canada's most prestigious law schools:
See our complete list of Canadian Law Schools 2023/2024 for more information on law schools across the country.
2. Take the LSAT (Law School Admission Test)
Studying law in Canada requires that you have taken your LSAT before applying to a law school.
In most cases, the LSAT must be taken or written a year or two before the deadline for admissions. You may also take the LSAT multiple times.
These guidelines can change, so it's best to check with your preferred law school for updates.
For instance, some law schools average all your previous LSAT scores, while others only consider your highest score.
Most Canadian law schools do not require a minimum LSAT score. To guide future students, law schools release the general scores of their successful applicants from the previous years.
But even if you did not reach the score preferred by your law school, it is still better to give it a shot, since your overall application is weighed when you apply.
3. Apply to a law school
After completing a bachelor's degree and taking your LSAT, now it's time to apply to the law school of your choice.
You will have to enroll in the JD program, the required degree to practice law in the common law provinces of Canada. As for Québec, you will need a civil law degree.
Your preferred law school may offer combined programs covering common law and civil law degrees. Your law school may also offer other joint or combined programs, merging law and other fields of study.
Law schools in Canada do require that applicants reach a certain GPA or CGPA score. Although it's not set in stone, these scores are an additional basis when accepting applications.
It is an advantage to decide early on if you want to enter law school, since you would have a target GPA or CGPA for your pre-law degree.
If you have not reached the desired GPA or CGPA of your preferred law school, you may still want to try applying with them. In most application processes, your GPA, CGPA, and LSAT scores will be reviewed in totality with your other requirements.
If you need more help in deciding which law school to go to, read our guide to good law schools in Canada.
4. Earn the law degree
Once you've been accepted in a law school or in a faculty of law, your journey to becoming a lawyer officially starts.
The first year in law school is concentrated on teaching students the basics of the Canadian legal system. From second year to third year, specialized courses may be taken depending on the offered courses of the law school.
5. Earn the licence to practice law
After graduating from law school in Canada, you must still hurdle articling and the bar examinations.
Articling
Articling means doing work under the supervision of a lawyer. It aims to give you the hands-on experience needed to practice law in Canada.
It will also provide you with some perspectives on the legal practice that you may want to pursue after passing the bar exams.
Articling may be done in a private law firm, in a government office, or in a legal clinic.
Bar Exams
Bar exams in Canada are administered by the provincial law societies. This exam will test the examinees on their knowledge of the different areas of Canadian laws and of their ethical and professional responsibilities as future lawyers.
Studying law in Canada will depend on the law school you will be enrolled in and the province where it's located.
Tuition for one year may range from C$12,000 to C$20,000, but it may even go as high as C$30,000.
Some law schools may charge higher fees for those who are not from the same province where the law school is located.
Studying law in Canada need not be that expensive. If you're experiencing financial difficulties, you may use the different scholarships, financial aids, and bursaries offered by your law school.
These may be offered upon admission, or when you've reached the higher years. Some bodies grant these scholarships and financial aid based on academic performance, financial need, or a combination of both.
We've listed the 10 most affordable law schools in Canada if cost is a major factor for you.
Here's how long it takes to complete your legal education in Canada:
Undergraduate degree: 3-4 years
JD program: 3 years
Articling: 10 months
Visit our page on Legal Education for more articles and resources on studying law in Canada.