A new survey conducted by the Law Society of Ontario has revealed that harassment and discrimination are an ongoing reality for many articling students.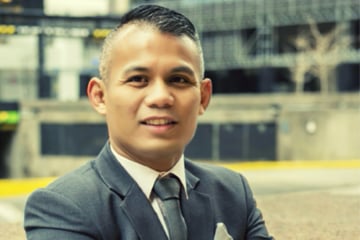 A new survey conducted by the Law Society of Ontario has revealed that harassment and discrimination are an ongoing reality for many articling students.
The survey found that one in five current or recent articling students who completed the survey faced "comments or conduct" based on their gender, race, sexual orientation, citizenship, disability or other personal characteristics. It also showed that 17 per cent of respondents felt they faced unequal or differential treatment related to such personal characteristics.
"Issues of harassment and inappropriate conduct [are not] confined to the film industry or politics. It's everywhere," says LSO Treasurer Paul Schabas.
The law society conducted the survey as part of a larger review of the entire licensing process, which is looking to tackle the shortage of articling positions across the province.
Of those surveyed that had completed articling, 39 per cent identify as racialized, 57 per cent were female, 42 per cent were male and one per cent was transsexual. And of those that were still articling at the time of the survey, 42 per cent were racialized, 55 per cent were female, 44 per cent were male and one per cent was other.
Of the 5,242 individuals asked to participate in the survey, 1,471 completed it. With a 28-per-cent response rate, the survey's data cannot be considered representative of the targeted population, but the survey found that the responses "are a source of information and insight that were not available prior, and much can be learned from this source."
Paul Saguil, chairman of the law society's equity advisory group, says that the survey's results are unfortunately not surprising, given what the law society learned through its report about the challenges faced by licensees.
He says the survey reinforces what was learned in the report, which found racialized licensees faced widespread barriers in the legal profession. In the consultation process of the report, the law society heard from racialized licensees who provided examples of discrimination and harassment during articling and the first few years of practice.
The survey results are also not surprising, says Saguil, considering articling students are at a vulnerable moment in their career.
"They're beholden to their employers," he says. "They need their employers to sign off in order to get their licence, and so it's not surprising that during this period, a lot of people are experiencing things they don't want to put up with, but still do because they need to ultimately get called to the bar."
In response to the survey results, the law society's professional regulation and competence committee is now reviewing s. 6.3 and s. 6.3.1 of the Rules of Professional Conduct, which deal with discrimination and harassment to make sure they are up to date.
In an email, an LSO spokesman said that the law society already has several programs in place to address harassment and discrimination but that the survey responses make it clear that too many articling students are still experiencing unwelcome conduct.
"The numbers wouldn't be acceptable if it was one per cent. One is too many," Schabas says. "And certainly when we see something that suggests that 20 per cent of articling students are being subjected to unwelcome and harassing conduct by their principles, we have to do something about it."
The law society is also looking to increase promotion of the existing programs and will also engage with firms and legal departments to share best practices concerning harassment and discrimination.
Saguil says that while the law society's efforts to review the rules are commendable, those rules already prohibit harassment and discrimination. He says there are issues around how the rules are enforced and how the law society investigates these kinds of complaints.
Saguil says he would like to see the law society revamp its discrimination and harassment council program, which acts as an ombudsman-type service to guide licensees and articling students in how to bring forward concerns and initiate a complaint.
"I think if they revamped that and make it more welcoming to people to come forward, some of these incidents would be brought to light in a much easier way," he says.