Training required for lawyers in PEI program for those who've experienced sexual assault, harassment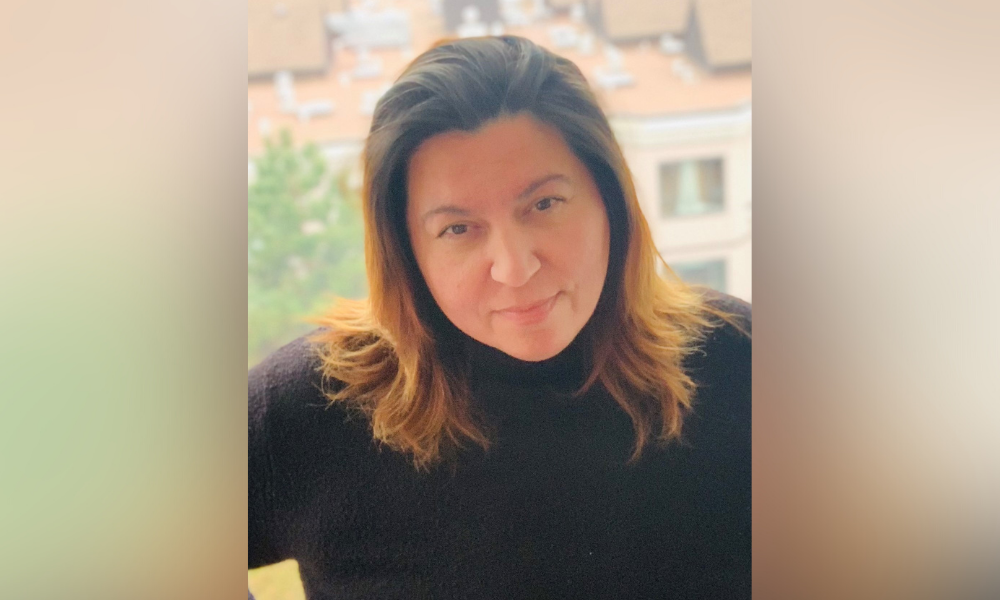 Myrna McCallum had been in working in the trenches of the law for years – aboriginal rights, criminal law, working as a Crown Attorney and as an adjudicator in the residential school assessments process – before it hit her exactly how "transactional" the legal process had become.
"When I looked at lawyers, I realized they seemed very disconnected, and were very much dealing with just the legal issues, and not with their clients as people," says the Metis lawyer and founder of Miyo Pimatisiwin Legal Services. "I realized that if you can't be in touch with your own humanity, then you are going to potentially do a lot of harm to the people you serve, and yourself. So, I started to change my approach to practice."
It was only years later that McCallum realized there was a name for the new style she adopted – when she happened across an article on "trauma-informed lawyering" written by Sarah Katz out of Temple University in Philadelphia. Today, McCallum continues to work in the legal system by conducting workplace investigations into sexual misconduct, human rights, and bullying & harassment complaints.
However, she is also leaving her mark through a course she offers to legal professionals and other stakeholders on trauma-informed lawyering. She also hosts a podcast series, "The Trauma Informed Lawyer," to help send her message to a larger audience. In 2020, the Federal Department of Justice awarded Myrna their first-ever Excellence in Legal Practice and Victim Support Award.
Recently, the Community Legal Information's RISE Program in Prince Edward Island announced it would be offering McCallum's course free to lawyers who work with the program. RISE provides free legal resources and support to those who have experienced sexual violence or workplace sexual harassment.
All lawyers who work with the RISE program must complete the course before working with RISE clients.
Ellen Mullally, Executive Director of RISE, says feedback received from lawyers who have taken the three-hour virtual course indicates it "has helped them to think about simple ways they can help clients have a better experience when seeking legal advice."
The RISE Program is a project of Community Legal Information, a Prince Edward Island charity that helps people understand the law and the justice system. It receives funding from Justice Canada and the PEI Department of Justice and Public Safety.
McCallum says that while there has been a movement towards "cultural competency" training for lawyers, especially when dealing with Indigenous peoples, it is a somewhat "self-centred" model. "It focuses on 'what knowledge have I acquired about you, what have I read about you.'" She says there is nothing wrong with gaining that knowledge, but trauma-informed lawyering is a relationship model that centres on "cultural humility." This model positions the client as the expert in their own experience in their own culture, religion or gender, "and really invites the lawyer to think about their own biases and challenge their own sources of knowledge and what they think they know."
The purpose of trauma-informed lawyering is not to position lawyers as the experts, whether you're dealing with Indigenous people, victims of sexual violence or family breakdown, "but as a participant in a new relationship."
McCallum says that one of the biggest stumbling blocks for lawyers when it comes to dealing with victims of trauma is that "we don't receive any education about trauma," she says. "It's not just in areas like criminal law, immigration or family law, where we can see a lot of human suffering or trauma, but diverse areas like corporate law, wills and estates law, where traumatic things can happen as well."
Lawyers need to learn through law school "more about the human experience and what our clients can go through, but also how do we as lawyer navigate through this, how we regulate our own emotions."
At the same time, say McCallum says, lawyers are not social workers or counsellors. "We have to remember our role. We are not there for people to unload all their trauma because we're not specialized in dealing with those things.
"I learned by making mistakes because I went from one extreme to the other, taking on all of my clients' suffering, and that had a horrible impact on my mental health." She says boundaries are needed because a lawyer can't be effective if they vicariously take on clients' trauma or develop compassion fatigue.
While lawyers are often the focus of her training programs, McCallum says her trauma-informed approach is essential for other areas of the legal system – the judiciary and those who work in the court systems.
"They are often the gatekeepers of how much trauma gets spread," she says, citing as one example how judges can monitor the line of questioning of a sexual assault victim or what images get projected on a screen for everyone in court to see. She adds: "They have an important role to play in terms of their responsibility to keep a check on how much trauma comes into the courtroom, how much trauma is spread about."
At the same time, McCallum says she recognizes that judges work in isolation and are often subject to graphic evidence that could traumatize them. Yet, they are expected to be unaffected emotionally or express the mental health impact the evidence may have on them.
The recent move towards webinars and zoom meetings has helped McCallum get her message on trauma-informed lawyering to legal professionals in Canada and worldwide. She adds that her podcast has also expanded the reach of her voice, being free and accessible to everyone."
McCallum, who admits she experienced trauma as she was growing up, says that she has "learned so much" from the trauma survivors and how resilient so many of them have become.
"People who survived the Indian residential school system, they were my teachers. They were the ones who taught me what law school never did."