Consumer debt negotiation project aims to enlist retired lawyers, judges, provide articling position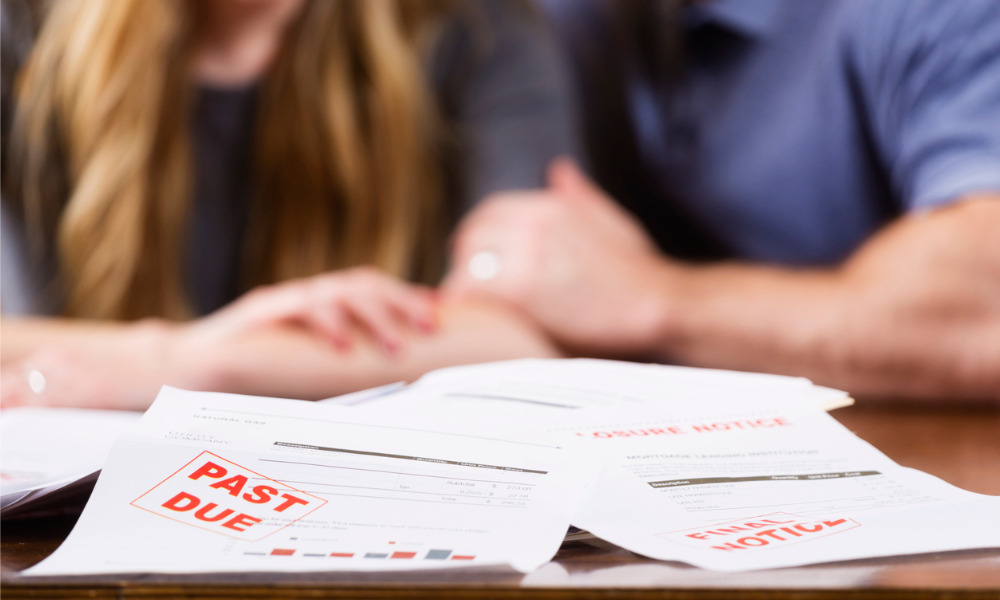 An ambitious project at the University of Calgary Law School aims to solve at least two serious issues brought on by the economic fallout of COVID-19 — law school graduates who don't yet have an articling position, and Albertans who have become swamped by debt thanks the pandemic hitting an already weak economy.
The consumer debt negotiation project at the Public Interest Law Clinic is part of a teaching program at the University of Calgary. Those Albertans with debt who are accepted into the project will receive legal advice from trained lawyers, but there will also be law students to help.
The program goes live for consumers with debt who want to sign up on Oct. 21, and the aim is to start actively working on cases by mid-November.
The COVID-19 pandemic has hit Albertans hard, says Christine Laing, executive director of the Public Interest Law Clinic. She adds that layoffs, job losses and business closures have all triggered financial chaos in the province.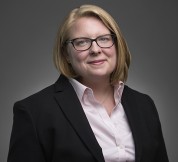 Christine Laing
"I think the pain in Alberta is just so great," she says. "Falling into debt because of a drop in the economy blindsides people. They think they have things sorted out, and then 'Boom,' it all falls apart."
Law students have also been impacted, with Laing saying it is estimated that more than 50 law students across Alberta looking for articling positions have been unable to secure a spot.
Through the consumer debt negotiation project, students will be working alongside volunteer lawyers to complete composite articles, while at the same time providing access to justice for many Albertans facing financial hardship.
Crowdfunding campaign launched
Laing says the idea of an unpaid articling position was quickly discarded "on the ethical grounds that these students should be paid," says Laing. Instead, the clinic is using crowdfunding to raise money towards the articling student's salary.
While the goal was initially to raise $100,000 towards four articling positions with the debt negotiation project, Laing says a decision was made to slow things down a bit to demonstrate "proof of concept."
As a result, a goal of $25,000 has been set, which will allow one student the opportunity to work at the Public Interest Law Clinic for four to six months in a flexible, part-time position. During this time, the student will work with a volunteer lawyer to support clients who have been financially impacted by COVID-19 and require legal advice but cannot otherwise pay for it.
Laing says that the position would not be a full article, as there would be components of the experience that could not be provided by the program. However, it will get the student closer to his or her goal of becoming a full-fledged lawyer. The articling student would be serving with the debt negotiation program and help in other areas, such as working with non-profit Pro Bono Law Alberta.
So far, the crowdfunding campaign is at around $2,000. But Laing hopes that when the site goes live, more money will come. "We're banking on the Calgary bar, we're banking on the Alberta bar, to pass the hat and help get some young lawyers launched on their careers."
Laing says that the program is looking for volunteers to help supervise the student and help Alberta consumers whose debt has grown out of control and don't know what to do and can't afford legal advice.
Judith Hanebury is one of those volunteers and has been instrumental in setting up the program. She retired in November, following a legal career that culminated in a 15-year appointment to Alberta's Court of Queen's bench as Master-in-Chambers. (Before that, she served as General and Board Counsel for the National Energy Board of Canada and practised civil and environmental law in Calgary.)
Hanebury says she realized how much the pandemic and the Alberta economy's overall state would hurt Alberta consumers after she talked to a friend who told her she was about to lose her business and feared what would happen to her.
"It hit me that she was not going to be alone, there were going to be a lot of people in exactly the same boat, who thought bankruptcy and potentially losing their house was never going to happen to them."
As well as providing independent information on the project's website on how consumers in debt can find solutions, Hanebury says the program will also offer a chance to go over options with Albertans who submit their information.
Options include:
an "orderly payment of debts" arrangement under which those in debts can pay off creditors in full over time, up to five years
a "consumer proposal" under the federal bankruptcy and insolvency laws, where the debt is repaid, though perhaps not in full, over five years
and bankruptcy, where hard assets are taken and sold off to pay off creditors
Another solution is for those in debt to use one of the numerous credit counselling services available. However, Hanebury says it's essential to "sift through them to make sure you've got a credible agency who will help set up a debt management plan."
Finally, if someone who submits their information to the debt negotiation project, and only has a few debts that can be handled in a straightforward manner, Hanebury says the program's volunteers and students can likely assist in negotiating repayment.
Looking for volunteers
Hanebury says retired lawyers or judges would be ideal candidates to help supervise the students in this program, as the Law Society of Alberta has set up a system for them to obtain "Active-for-Pro-Bono" status.
There are probably a lot of retired lawyers and judges who are finding their plans have changed because of COVID-19, Hanebury says, and "who now perhaps have time they didn't expect to help with Albertans in need."
Right now, the LSA has a backlog of applications for reinstatement as "Active-for-Pro Bono" lawyers and processing could take several weeks. But Laing says potential volunteers may enrol even if their reinstatement application from the law society is still pending.
As well, there will be training available to those volunteers who need to brush up on debt-related legal issues, with the materials hosted on the Legal Education Society of Alberta's continuing education website. At this point, the online volunteer management system is in testing phase and is expected to be live by Oct. 21.
Laing says the boom and bust nature of the Alberta economy has made Albertans aware that when the bottom falls out of the economy, there are people who never thought they'd be in debt who end up facing bankruptcy or foreclosure on their home.
"We're not frontline workers, we're not essential services, but lawyers are part of society and we know we can step up and put or skills to public good when needed."