Beginning this year, the University of Calgary Faculty of Law will be pre-admitting students who complete the Foundation Year Program at the University of King's College in Halifax.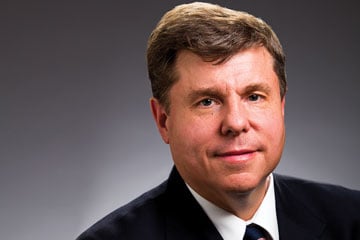 Beginning this year, the University of Calgary Faculty of Law will be pre-admitting students who complete the Foundation Year Program at the University of King's College in Halifax.
Although students will still be required to write the Law School Admission Test and prove their social commitment though extracurriculars, achieving a scholarship average in the FYP and subsequent undergraduate degree will be deemed as meeting the University of Calgary's academic standards and provisional admission to the law program will be granted. A qualifying average will be recognized as at least a B plus (3.3) in the FYP and an A minus (3.7) in subsequent years.
Ian Holloway, dean of the Faculty of Law at the University of Calgary, says, as a long-time admirer of the King's program, he sees great value in this new agreement for both parties involved.
"The kind of student who will choose King's, the person who is committed to serious intellectual immersion, is precisely the kind of student who we are interested in," Holloway says.
The FYP is an intensive, one-year course of study on what are considered fundamental texts from the ancient to contemporary world. Students read and analyze literary works of Dante, Homer and Shakespeare, among many others. The students then go on to complete the remaining three years of their undergraduate studies in a degree of their choosing.
The director of the FYP, Neil Robertson, says the program is rather self-selecting, meaning those students who have an affinity for the humanities and are willing to be challenged in the academic setting are the ones most likely to apply. For that reason, he is confident in the ability of his students to successfully go on to complete a degree in law.
"The thing that the Foundation Year Program does for students and the students that it attracts, is precisely to build in them a confidence in their ability to read, understand, digest, analyze and make arguments about difficult material that you actually are having to master in a fairly fast-moving world," Robertson says.
Admissions for law schools in North America are highly competitive, with programs like the one offered at the University of Calgary having about a 10 per cent acceptance rate over the last few years. This leads to the question of whether the agreement will create an unfair advantage for FYP alumni against successful students from other programs who all are competing for the same, limited space.
However, Holloway says the admissions process remains, as it always been, holistic and that the University of Calgary does not evaluate students based solely on their scores.
"Our approach to admissions is different. Most other Canadian law schools are relatively formulaic, 'If you get LSAT X, and GPA Y you're in, if you don't, you're not,'" Holloway says. "That's not our approach. There are students that will get into Toronto, McGill and Osgoode who we reject, and there are students no one else will touch that we accept."
Holloway hopes the law program will draw in two to four King's students per year at the onset, but eventually will "build up a pipeline over time."
Joanna Carroll, chief operating officer of Think Research in Toronto and a former student of both the University of Calgary law school and the FYP, says she "can think of no better marriage between two academic institutions in the country."
"The program focuses on equipping students with the critical skills of analysis, argument expression, (those written and oral) and logical thought, which are the fundamental building blocks of a legal education and a successful career as a lawyer," Carroll says.
The agreement will apply to current and future FYP students, including those who have attended the program and are still enrolled in undergraduate studies at King's, Robertson says.