The faculty of law is accepting applications from international students until February 15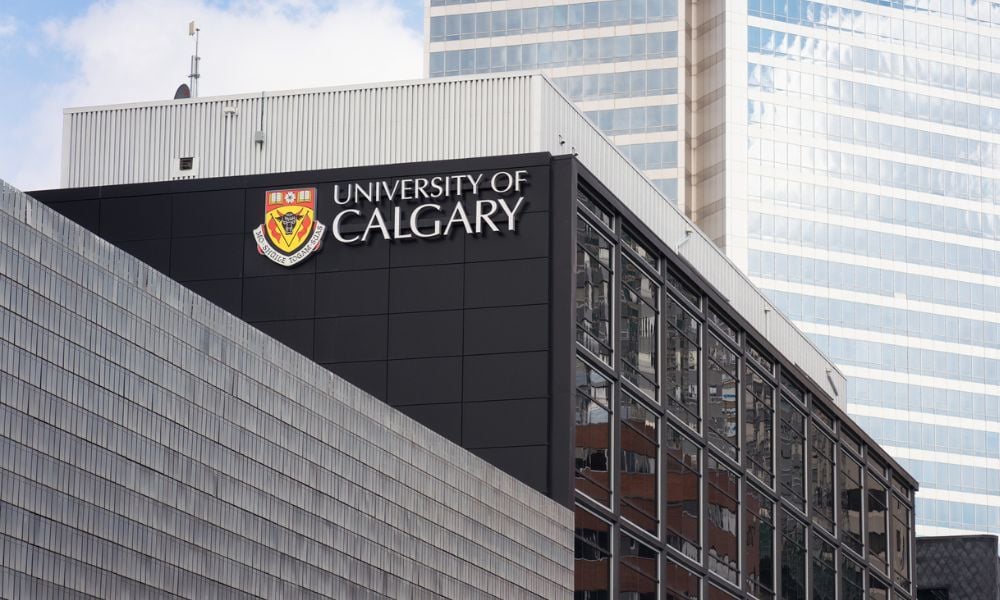 The faculty of law at the University of Calgary has opened its Foreign-Trained Lawyers Program (FTLP) for the fall 2023 intake.
Launched in 2021, FTLP is a one-year post-bachelor certificate offered by the University of Calgary's faculty of law for internationally trained lawyers who wish to become accredited to practise common law in Canada. The law faculty is accepting applications for the fall 2023 intake until February 15 for international students and March 31 for domestic students.
The program features a two-term professional development course on pre-articling skills training designed to equip internationally trained lawyers with the practical legal skills necessary to compete in the articling placement market. The program also covers the core National Committee on Accreditation common law subjects in which internationally trained lawyers must demonstrate competence – criminal law, constitutional law, administrative law, foundations of Canadian law, and ethical lawyering or professional responsibility.
Faculty of law dean Ian Holloway said that the program is helping diversify Alberta's legal profession. "It has troubled me for a long time that as the law school in the city, we have not been able to provide a systematic route to qualification for so many immigrants. I am thrilled beyond words that we are finally able to do so."
FTLP program director and internationally trained lawyer Kellinde Wrightson said that the program provides students with the academic requirements needed to become accredited to practise law in Canada. The program also gives students networking opportunities and real-world insights into Canadian legal practice.
"I am giving them a toolbox to take out to the real world with them of things I learned in my first few years of practising law in Canada. The students like the practicality of that, and they appreciate having access to that first-hand knowledge," Wrightson said.
The program has grown from 10 students in its first year to more than 30 students for the 2022-2023 cohort.