Using the technology without cognitive intelligence is paying for a Lamborghini but driving it like a sedan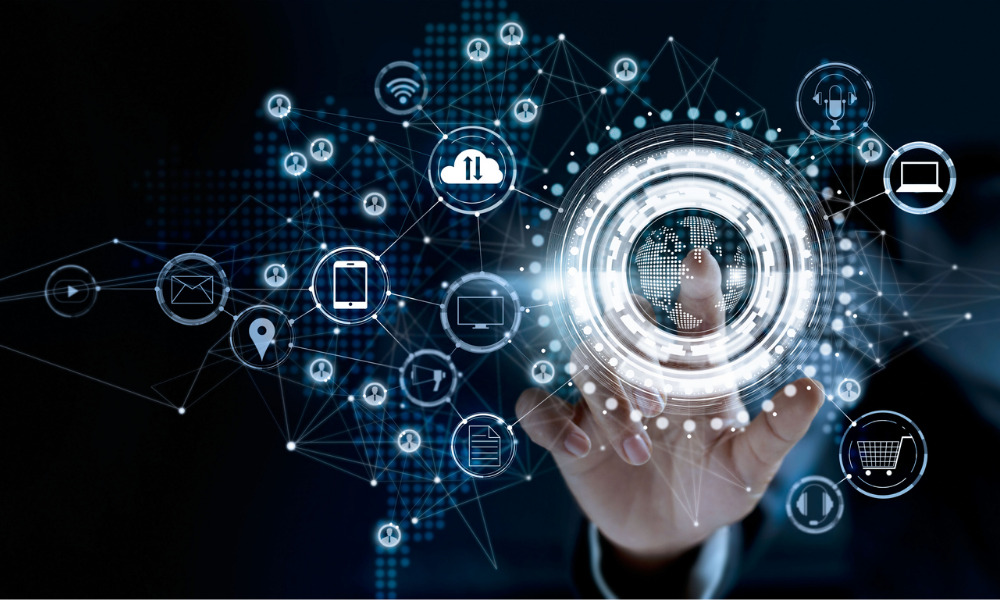 Sponsored article
At its heart, an investigation is a hunt for relevant facts in order to tell a story — a story that drives strategies for organizations, including law firms.
Tracy Drynan, head of OpenText Recon Investigations — a seamless end-to-end service that helps companies and law firms find evidence for all types of investigations including internal investigations, litigation assessments, compliance and regulatory investigations, c-suite vetting and more — says these stories are a more powerful tool than most people think.
The team led by Drynan arms both in-house and external counsel with the information needed to guide their corporate and outside lawyers with the information needed to guide their clients: an investigation empowers them. What differentiates OpenText Recon is the speed with which the team utilizes specialized tools and workflows to efficiently locate evidence. This approach gains insights into patterns, gaps and relationships in a fraction of the cost of a traditional eDiscovery review, and more quickly gathers the relevant facts to create that critical story.
"Whether it be litigation or a regulatory investigation or an internal audit, often time is of the essence," Drynan says. "Being able to make decisions that affect your bottom line, your liability, your risks which ultimately challenge your resources, even public opinion, is critical."
Too often, an archaic model is applied to investigations — one derived when we still existed in a paper society — that analyzes all available information but doesn't actively hunt for relevant facts, and that produces a disconnect. An efficient model does not need to analyze every piece of information.
"It's flawed for this reason," Drynan says. "When you review a set of information, even when you apply advanced analytics and information retrieval science, it is still at the end bucketed for a team to analyze it contiguously. In a way, we are still following the pre-electronic paradigm — we are reviewing almost paper documents one by one, and that unfortunately is handicapping both the talent and the technology in the hunt for the facts."
While lawyers may make a living hunting facts and building narratives, Drynan would argue their approach could be improved and points out that many of the companies hired by firms to help out during an investigation still apply that outdated model. OpenText Recon breaks that pattern and approaches the hunt differently — they don't compartmentalize anything, which means the team can identify patterns more easily. Those patterns become the clues, which become the facts, that become the story that allow lawyers to make those critical decisions. The result is not a stack of documents, but a more nuanced report outlining the important facts to analyze.
OpenText also breaks the mold when it comes to search teams — search terms can be a red herring and unduly limit the evidence an investigation aims to reveal; a skilled, lean and elite team should not be intimidated by a volume of data, without search terms, and heavily leverage both the power of the technology as well as that of the team theirs are lean and elite, Drynan says, and the team does not blindly rely on technology. As good as it may be, she warns against popular protocols that steer away from relying on human cognitive intelligence, and instead recommends using the technology to augment it. Technology allows investigative teams to become intimate with the data, but it is not always reliable because it is Mercurial — each data set is different, even pieces within one set can vary, and that means it will respond to the analytics tools differently. A human mind is able to see an additional pattern that helps tell the story, and realize a different tool is needed to capture that aspect.
It's a wedding of attack and tech, Drynan says. Even if someone is using the best product to aid in an investigation, if the person wielding that powerful technology is not applying their cognitive intelligence and acting as a problem solver, it's akin to paying for a Lamborghini but driving it like a sedan.
"I think both of the technologies that OpenText has are amazing, but they're also something that empowers a very well-run and organized team," she says, noting the human high-powered user is an essential component, as is "a very agile team that is learning to quickly identify" which parts of the technology to employ at which points.
Using OpenText is also an opportunity for Canadian lawyers to get a bit ahead of their counterparts in the United States. Due to differences in the legal systems, Drynan says there is wiggle room in this country "to be more creative, both in the technology that they use and the protocols that they use, and therefore break out of the comfort zone that I was describing earlier."
"That's one of the interesting things about the Canadian market — the ability to cognitively embrace something that takes you a little bit outside of your norm because of the power and the intelligence that it can bring to you."
Drynan believes in what OpenText does — it makes a difference to the end client. Whether it be the lawyers or the corporation, the OpenText team will get them to the decision-making place where they need to be. At the end of the day, she says the heart of the matter is simple.
"All we are doing is empowering and augmenting the capabilities of legal counsel, whether they are in or outside a corporation, and getting them to the facts more quickly. In the end, giving them the story."