New online portal allows lawyers and those representing themselves to file and view all documents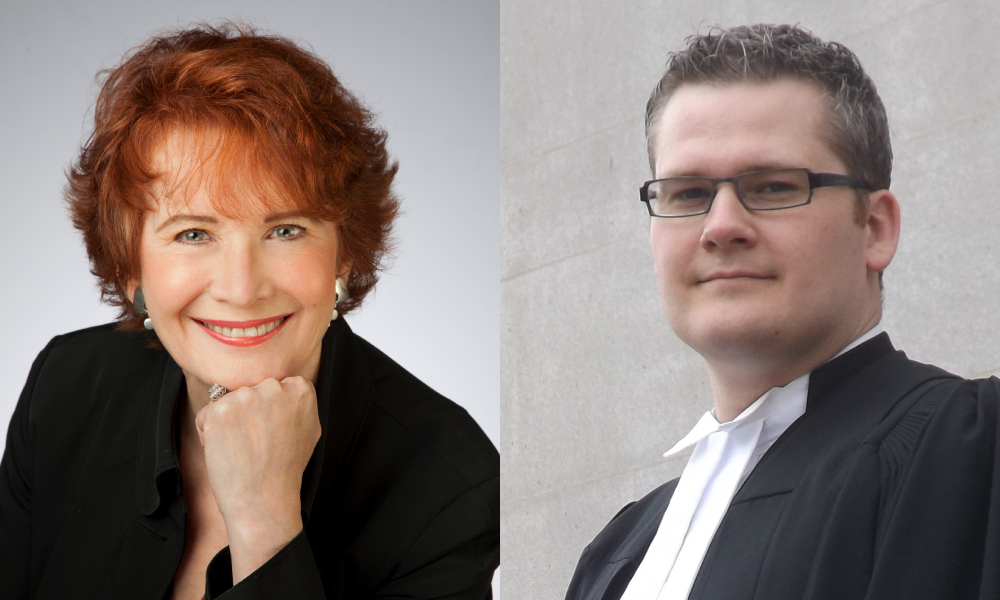 Alberta's Court of Appeal is making itself more accessible electronically, officially launching its digital case management system, a welcome move for those who have been testing the new program over the past year in advance of its official release.
"I can't think of a single thing that we could identify as a disadvantage of the new system," says Michael Bates, partner with Ruttan Bates in Calgary, who was involved in the pilot project testing of the Court of Appeal Case Management System (CAMS). The pilot project started in the fall of 2019, with 30 participants from the bar and Alberta's Crown office. The portal officially went public on August 31.
Bates adds that since he has started using the system, it has reduced the amount of physical paper he has filed with the Court of Appeal and has reduced the number of documents he has to carry around for court proceedings. "It is at the point now where if I have my laptop with me, I don't need to carry so much with me," he says. "I can sign into the system and access all the records I need that way."
It also reduces the burden on his staff, he says, citing as one example the need to build a book of authorities to narrow down the most relevant pages of decisions that will be used in the appeal. "A lot of time was spent on that, and CAMS has reduced that work immensely, with the ability to do this electronically," he says.
Alberta Court Appeal Chief Justice Catherine Fraser, in a video announcing the public launch of CAMS, says: "Since this court was created in 1914, paper — a lot of paper — has dominated what has happened here, but no more. The court's new electronic system is true transformation."
Fraser says CAMS is a case management, document management and electronic filing system that automates many of the court's procedures and allows lawyers and litigants to initiate an appeal, file materials and pay any fees electronically. Once registered, users can access the electronic court file for their cases and review any other information about their appeal, including the full text of all filed documents, deadlines, and hearing dates.
Bates says this is one of the advantages he has found while working with the pilot mode system. "When we need to know something quickly — like a deadline or did the other party file its documents, we can get into the system and find out ourselves, not bother court staff to look it up for us," he says.
To register for a CAMS account, one must be a lawyer, work in a law firm, or be a self-represented litigant with a matter before the Court of Appeal. Accounts are not available to the media or members of the public. A self-represented person who is in custody will have an automatic exemption from electronic filing.
The option to e-file will be available until March 21, 2021, when it will become mandatory unless a case management officer grants an exemption. If a document is filed by paper, the registrar can convert the document into an electronic version, and not keep the paper document.
Bates, who practises criminal law, applauds the adoption of an electronic filing system, saying that it is something that those involved in the legal system have long been waiting for.
"In other areas of people's lives, they have seen the benefits that technology can bring," Bates says. "it is very frustrating to then have a court system where up until now a lot of things have been slow to update." While that has been changing, as courts recognize the need to modernize, there is still a long way to go to take full advantage of what technology has to offer. Still, CAMS is "definitely a start."
He notes that the Court of Appeal "has been wanting to make these moves towards as electronic system for a long time." It has been working on it as a pilot project with selected law firms and prosecutors long before the Covid-19 pandemic highlighted the need to have a court system that could proceed more remotely and through the greater use of technology.
Bates points out that because appellate courts are courts of record, there is a lot more paper filing. "You're dealing with whatever the lawyers and the parties did at the court below," he says. "That creates lots of transcripts. With a long trial at the lower court level, that could be thousands of pages." As well, having to file multiple copies for all members of an appeal court panel multiplies that amount." Not only does an electronic system help reduce the amount of paper, but it also reduces the cost to organizations such as legal aid, who now bear the cost of making those copies.
Bates says that it takes a bit of practice for someone to get used to using CAMS, but during the time his office was testing the system, he could access tools for learning to use it on the Court of Appeal site. "They have done a very good job of putting up tutorial videos and other materials to make it easier." He adds that while there is always a concern that moving to an electronic system for managing court cases can be daunting, especially for those representing themselves, the Court of Appeal has been mindful of that, and has always been willing to help with any issues that come up.
Bates says that while all courts have been looking at ways to modernize and use digital technology to make it happen, he cautions against moving too quickly, without proper testing. "Looking at it from the outside, when something like this is rolled out, the temptation for others is to say, 'let's go for it' and roll it out overnight. But CAMS took years to develop it and had an intensive pilot project. My advice is not to rush in without proper testing."
However, he agrees with Chief Justice Fraser, who says in her web video: "Digitizing court records does not replace the physical and human element of the justice system — it enlarges our capacity and accessibility, it does not shrink it."