Goodfact operates out of the Legal Innovation Zone at Toronto Metropolitan University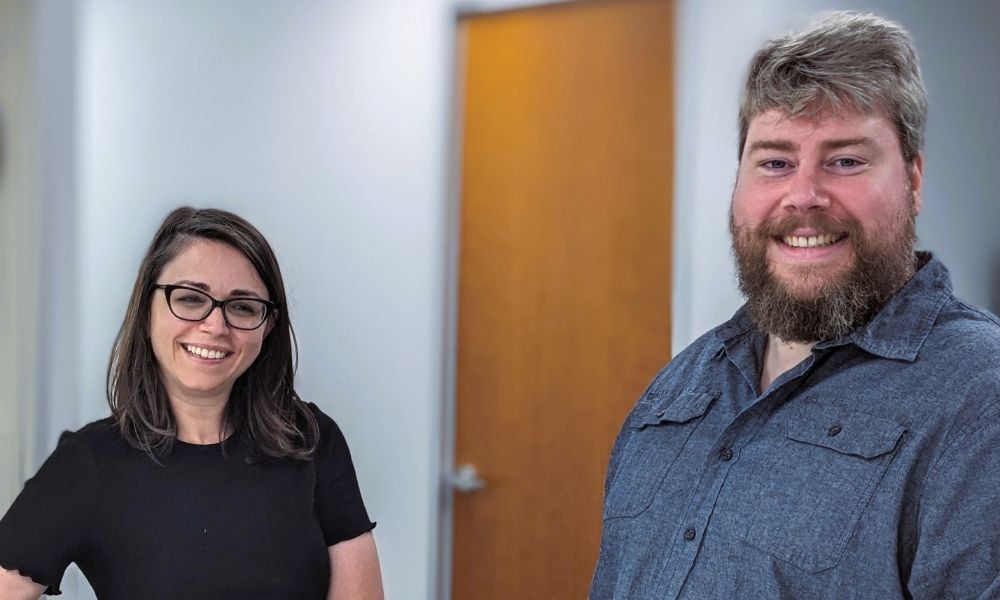 Answering the question – Who said what, when? – can be a confusing and tedious task for an associate litigator when they are tasked with compiling a chronology with thousands of interrelated email threads.
Making it especially confusing is how work emails tend to unfold. The initial message may be sent to a handful of colleagues, with a few more cc'd – and perhaps even one or more bcc'd. Immediately after it is sent, one or two out-of-office autoreplies come back. Then, some will reply-all. Others will reply only to the sender, sprouting new branches in the conversation. Recipients will also sometimes reply to other recipients, creating sidebar commentary on the main discussion.
A lawyer from Richmond Hill, Ont., Tali Green has been practising commercial litigation since she was called to the bar in 2018. She says that cultivating order out of the chaos of hundreds or thousands of email chains and compiling the chronologies in Microsoft Word or Excel is part of the job for every litigator who works on complex files.
When the client sends over the documents related to the case, 99 percent of the folder is typically emails, she says. The lawyer has to then create charts, with columns for "date," "from," "to," and one for summaries of each email.
"You start going through it, and it just gets very overwhelming very quickly."
"I'm the least tech-forward person you've ever met in your entire life," says Green. "But I do have a problem-solving mind. I'm always trying to find a way to just solve problems. I don't like to accept the status quo… I knew there had to be a better way to handle this process."
Inspiration struck when one of her files required her to spend 10 hours sifting through 1,500 emails. She set out to build a prototype, using Upwork, the online freelancing platform, for technical assistance. Green eventually decided she needed a permanent teammate and connected with her co-founder, Thomas Rubbert, a Vancouver-based software engineer. Green and Rubbert are founders of Goodfact, the automated chronology-building software.
Most software developers do not want to work with email, says Rubbert.
"Emails suck. The format is 40 years old and might be older… Since then, it's just been patchwork. From a technical point of view, they are not good. But everyone still uses them."
Rubbert had extensive experience working with email. He helped build a system for salespeople that would organize their emails to identify those sent by clients. Determining who said what, when is an "interesting challenge," he says, because the email threads are not standardized or part of any protocol, and there is no programmatic way to easily figure it out.
"At all the largest firms downtown, people with hundreds of thousands of dollars of legal tech in their arsenal, the associates are still manually building chronologies," says Green. "There is nothing in their tech stack that is doing this for them right now."
Their tool, Goodfact, takes an email thread, parses it into individual emails and sequences each individual email into the correct chronological order. Goodfact creates email summaries, using AI to identify the most important sentences, says Green. The user can add comments and tags, customize summaries, and then download the whole thing to Excel and send it to clients and opposing counsel.
"In terms of the future, what we've built is just a foundation," says Green. "There are so many things you can build upon this. You can create a system where people use this chronology to then generate affidavits of documents, statements of claim – all of the court submissions in their case. It could be a total game changer in the way people practice from the beginning of a case to trial."
Green, Rubbert and Goodfact joined the Legal Innovation Zone at Toronto Metropolitan University on Aug. 9.