As a pre-approved advisor, H2O Digital can provide a digital strategy, paid for by the government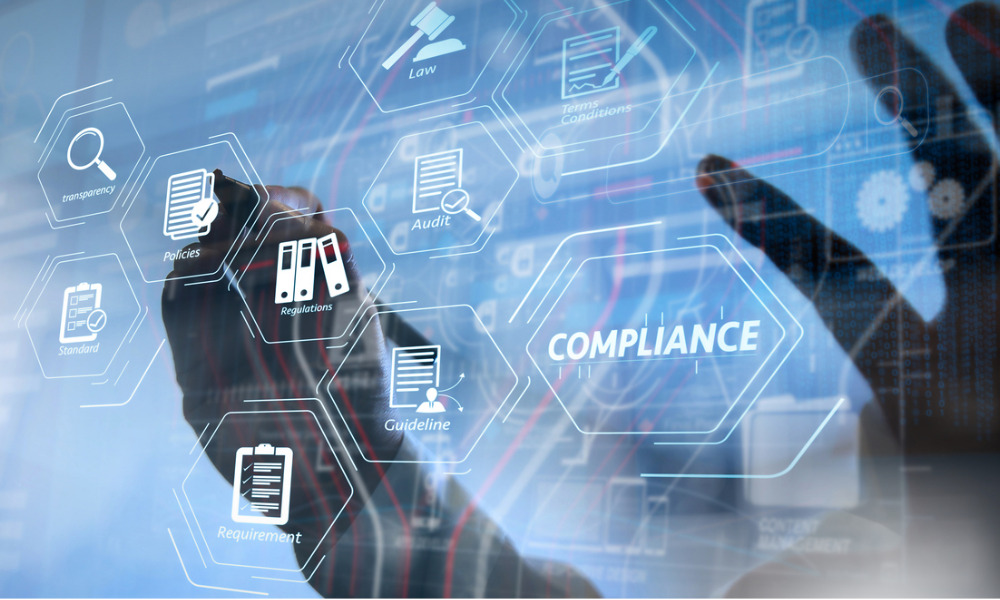 This article was produced in partnership with H2O Digital
Greg Hudson of Canadian Lawyer spoke with Zeev Orzakovski and Kathryn Howell on how law firms can take advantage of the Digital Adoption grant.
The Canadian Digital Adoption Plan (CDAP) is a federal grant meant to help small and medium-sized businesses update the digital aspects of their operations. And while the program has been around since 2022, and is funded for the next few years, according to Zeev Orzakovski, CEO of H2O Digital, not enough law practices are taking advantage of it.
Inspired by the Pandemic, when being digitally up-to-date helped businesses stay afloat, the program recruited digital consultants from across the country to be pre-approved advisors. Eligible businesses can choose an advisor to help assess their digital marketing needs and craft a digital roadmap to address those needs. "H2O Digital is one of the approved advisors and we have worked with several Law firms across the province, helping them adopt, implement and manage Digital Strategies to help market their services better," says Orzakovski.
"At least anecdotally, there are still small to medium-sized firms doing things in an antiquated way," he says. "Either they are too busy managing their firm or they aren't ready to make the investment yet"
But that investment doesn't have to be as great as they might think, especially now with this $15,000 Grant which provides a digital strategy paid for by the government. "When we've worked with other lawyers, they were using more traditional, more expensive ways of growing their practice, and when they switched over to digital the cost for getting new clients was significantly lower."
According to Orzakovski "By leveraging the CDAP Grant, your advisor can help in areas such as rebuilding your website, developing a customer relationship management system, elevating your document management, streamlining accounting functions and digital marketing."
And while the choice to try digital marketing over more traditional means might seem like a simple one, the actual work is anything but simple. "It's highly, highly competitive," Orzakovski says. "Getting real estate at the top of Google can be tricky and costly, particularly in the legal sector, but the kicker is when done right with a proper strategy, the cost per acquiring a new client is significantly lower than traditional channels. "
Of course, as important as it is, digital marketing is more than just pay-per-click and SEO. "Something that we include in most of our recommendations to different industries, but particularly to legal professionals, is online reputation management.," Orzakovski says. "That has become a key component. So making sure that you have the right tools and resources in place to manage your Google reviews, Trustpilot reviews, and the right testimonials in the right places."
The program can help fund the capital investment required to execute the digital plan with up to a $100,000 interest-free loan provided by the BDC. "Funds can be used for anything that is recommended in the marketing strategy," says Kathryn Howell, Managing Partner at H2O Digital.
The qualifications for CDAP are minimal and broad enough to include even some larger law firms. The business has to have fewer than 500 employees, have more than $500,000 in gross revenue in one of three previous tax years, be a for-profit Canadian-controlled corporation or a sole proprietor. If you are looking to connect with an approved advisor and learn more about how the CDAP Grant can help your law firm reach out to [email protected] or visit here.
H2O Digital is a boutique agency helping organizations establish and elevate their digital and social media marketing footprints.