Broad ownership model to be featured in discussion at Women in Law summit on Thursday, Feb. 18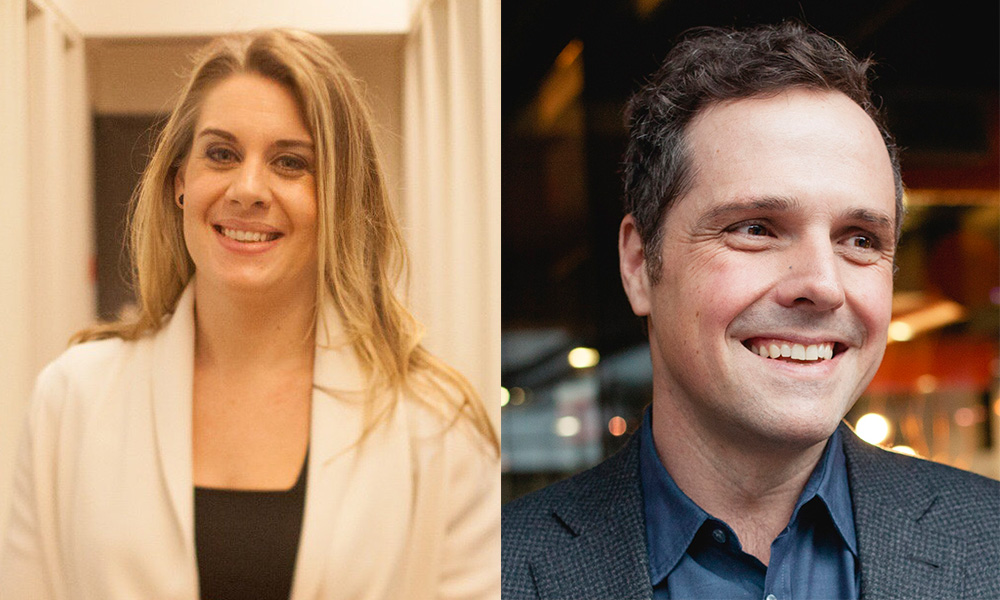 Alternative business models that allow for flexibility and recognize that lawyers have different contributions to make could be an important factor in retaining women lawyers says Robert Miller, co-founder and CEO of Miller Titerle LLP in Vancouver.
He adds law firms are starting to focus more on the broader spectrum of contributions that each lawyer at a firm can make. The use of remote technology has also shown how work can be done differently without reducing productivity, which may help women juggle a legal career with family.
Miller says his firm has moved to a "broad-based" ownership model that recognizes the value of each lawyer's contribution and allowed for more flexible options for getting the job done. This recognition has implications for women who have often faced challenges in moving up within a firm through the partnership track.
The firm is also looking at getting this ownership model to apply to more than just its lawyers.
Currently, non-lawyers are unable to participate in the broad-based ownership model because of BC Law Society rules. The firm has made numerous submissions to the Law Society to try to push this forward, and it plans to lobby again this year on the issue.
Miller says the firm has tried to build a value system that puts more stress on personal accomplishments and allows for more flexibility in how lawyers work — whether in the office or remotely from home, thanks to the vast improvements in technology that could significantly help female lawyers.
Miller Titerle principal Joelle Walker echoes that sentiment, adding that many aspects of the traditional model have "driven a lot of women [lawyers] out of private practice.
"For the longest time, success was partnership at a large firm, and there was only one track to get there."
Miller and Walker, who are both featured speakers at Canadian Lawyer's Women in Law summit on Thursday, say that their firm has devised an alternative business model that allows for flexibility and will enable women "to continue to be successful and define their own kind of parameters of success."
While the firm's business model applies to all lawyers at the firm, Walker acknowledges it can mean a lot more to women, many of whom are mothers "juggling a number of different things." They also are more likely to take breaks from their jobs more frequently and can't necessarily climb the partnership ladder the same way as men.
A unique feature of Miller Titerle's business model is that, rather than the partnership track, from the moment lawyers at Miller Titerle are called to the bar, they are offered an ownership position in the firm.
"And the reason for that is that we want people to …. interrupt their career or change the way they practice because of life's demands," Miller says. "We want them to be comfortable in an ownership position, and to be able to step back" when they must.
Miller says this business model is also meant to create an atmosphere of "building collective goodwill" rather than focus on the "ego-driven, rainmaker mentality." The idea of the ownership structure "is to incentivize us to build something sustainable together to create value that is beyond our individual practices." This assessment of value could range from measurement of contribution to the firm overall to mentorship and development of the next generation of lawyers.
Walker says this model "opens up for women a lot more opportunities" than merely looking at strict financial metrics for partnership.
Walker adds that the early ownership model means "you have a seat at the table," in terms of having a voice on how the firm conducts business, something that women often don't get to do because the partnership model delays their participation in the firm's governance.
Both Miller and Walker say that this type of "collective good" basis for a business model at a law firm isn't meant for everyone, so the recruitment process is designed to help ensure new hires are the right fit.
While things have changed a bit due to COVID-19 and the social distancing restrictions that came with it, typically, Miller Titerle's hiring process has comprised more than just one or two people deciding. It also involves inviting candidates to the firm's Monday morning meeting to see how the firm is run.
"We're looking for somebody who has the mindset and has the values that are consistent with what we're building and growing."
"Sometimes you have candidates who on paper look like a perfect fit," Walker says. "But when you drill down, their objectives and our objectives don't necessarily align."
Still, Miller says, he doesn't want to present the firm as having come up with the perfect solution and that his firm is the only one in Canada doing good things when it comes to women in the workplace.
"I think what we're trying to do is be conscious about how you create a better workplace for everybody and how you change a lot of … the toxicity in the business of law," he says. And that's something that "must be continuously worked at."