NOVAlex offers law services to established businesses and to underprivileged on 50/50 basis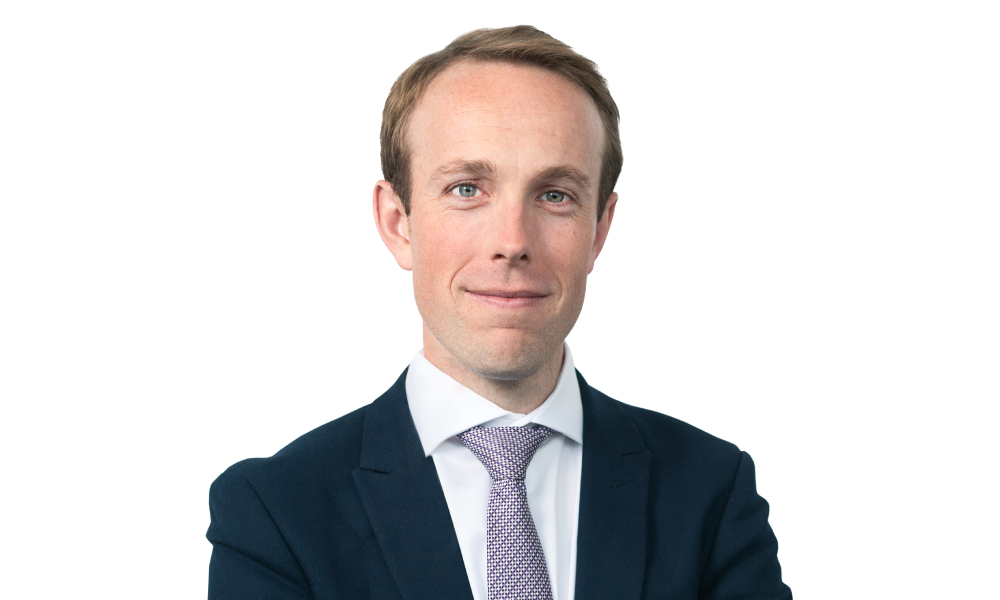 NOVAlex, the only "B Corp"-certified law firm in Quebec, has doubled the number of lawyers in its practice as it has joined with a boutique business law firm, showing that its model of matching every hour of paid legal services to a business client with one hour of pro bono work is sustainable.
"What we're really proud of is that we have been able to achieve the one-to-one ratio that we'd set out to accomplish in the beginning, which was an ambitious goal," says NOVAlex partner and CEO Ryan Hillier, who founded the firm with COO Sophie Tremblay in 2016. "On top of servicing blue-chip clients, we've given back thousands of pro-bono hours," he says: nearly 4,000 last year, which he anticipates will be closer to 7,000 this year.
Both Hillier and Tremblay had come from big law firms: Tremblay from Blake, Cassels & Graydon LLP, and Hillier from Blakes and McCarthy Tétrault LLP before that. Hillier says he was also very involved in philanthropy, and "wanted to put the two worlds together: to continue working on premium legal work, while also making sure that the services of experienced and expert lawyers was made available to those who probably needed it most."
On May 3rd, Hillier and Tremblay announced that boutique business law firm Mile Wright & Co Inc. would be joining their team. "Sophie and I started as two people in a tiny little office in Old Montreal," he says, but since then have been recruiting top-tier lawyers, "and we've grown to 26 today.
"To have been able to attract the kinds of lawyers we've been able to bring on is a big part of our success; to see these lawyers set aside the luxurious lifestyle of Big Law to come practise in a different setting, doing the blue-chip work, but also having this daily contribution to society through our social impact model that's really encouraging for the future."
That's something they're proud of, Hillier says, with the firm balancing blue-chip clients with equal time to eligible low-income individuals, non-profit organizations and social enterprises. These might include "a 72-year-old woman who's being wrongly evicted from her apartment, or a small non-profit that's having an employee issue but can't afford the services of a lawyer, or a social enterprise that's getting started and would benefit from the help of a corporate lawyer."
This work won NOVAlex its status as the only Quebec law firm to be named a Certified B Corporation, or B Corp, a "new kind of business that balances purpose and profit," according to B Corp's website. Such organizations "are legally required to consider the impact of their decisions on their workers, customers, suppliers, community, and the environment," says B Corp. "This is a community of leaders, driving a global movement of people using business as a force for good."
NOVAlex has also been able to build up an interesting business clientele domestically and abroad, Hillier says, including publicly listed companies, large multinationals and fast-growing scale-up companies. Their work includes financing, acquisition transactions, litigation, labour, as well as trademarks and IP, white-collar and compliance work, municipal law and construction.
"We're slowly building that 360-degree multiservice team," he says, a lot of which has been through recruitment, or integration with niche firms such as Mile Wright, founded by Marie-Eve Ferland and Sandrine Tremblay.
Within the firm, says Hillier, "our slogan is 'the right to be bold.' We've tried to revolutionize the way lawyers get to practise law, in private law. Even before the pandemic, we already had a work-from-anywhere policy for lawyers and employees." With an open-concept office in Montreal's up-and-coming Griffintown neighbourhood, the team looked more like computer coders or programmers, he jokes.
"We're trying to reinvent how we practise law, putting our lawyers and our employees at the centre of our decisions," Hillier says. The firm has taken what they liked from their Big Law experiences, including the rigour and the type of work they were doing for clients, "but we're also bringing a more human social impact-focussed approach that I think a lot more lawyers at all sorts of stages of their careers are looking to have as part of their daily routine: trying to find some purpose in what they do.
Does Hillier believe there will be more firms with similar models in future?
"I hope so," he says, describing his own firm's business marketing model as providing top-notch legal services with competitive pricing/fee arrangements. Where the firm has an edge in the market, he believes, is in its model of social impact.
"We're betting on the fact that no one is providing … doing with the dollars that we collect and reinvesting them into the community. We were the first ones to do it, but we definitely hope that it will inspire others to follow suit. We want others to say, 'we should be doing this too,'" and for companies to favour this model when they're purchasing legal services.
"It doesn't have to be one-for-one model, but definitely, I think law firms have to be playing a bigger role as good corporate citizens, and putting the knowledge and expertise of their lawyers to good use."
The two other B Corp-certified law firms in Canada are Barriston LLP in Barrie, Ont., and Kent Employment Law in Vancouver, B.C., and Hillier says he's been approached by large law firms asking how NOVAlex manages its model.
"The good news is that companies and firms all around the country are starting to think of this a lot more," he adds. "I have a master's in social business and entrepreneurship from the LSE in London, and it's invigorating to see businesses do what they're good at, to do good unto others above just make more profit every year."