Annual survey shows changes in external spend grew with need for pandemic-related expertise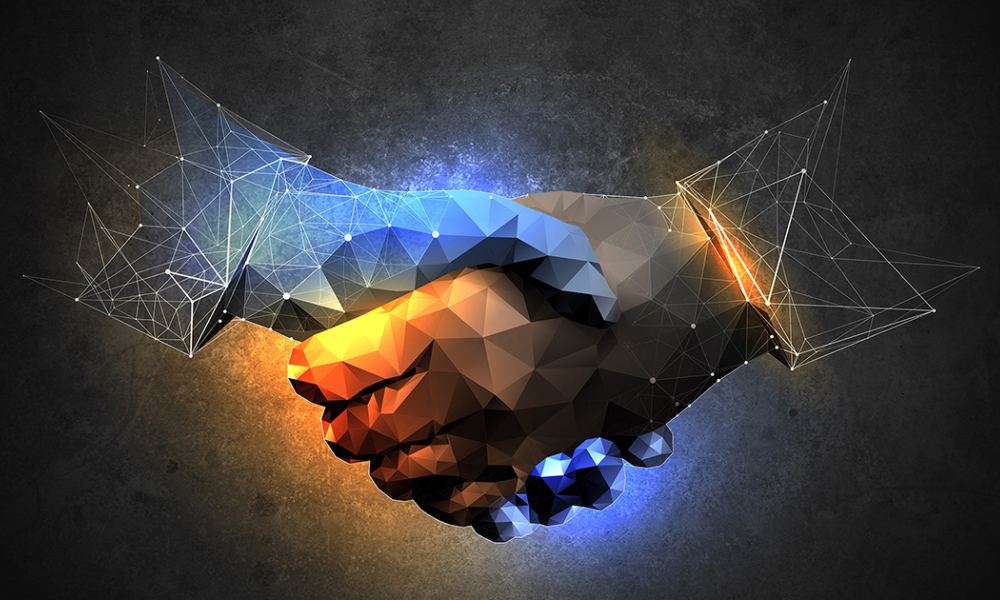 Editor's note: Results of the Corporate Counsel Survey were also analyzed in a separate article in Canadian Lawyer InHouse, featuring insights from in house counsel.
In a year that has been unlike any that law firms have experienced in recent memory, thanks to COVID-19, Canadian law firms saw their general counsel clients rely on them more than ever to get the specific information they needed to deal with the pandemic.
Canadian Lawyer's sixth annual corporate counsel survey indicates clearly how in-house counsel needed expertise from the firms they have regularly used to walk them through pandemic minefields — everything from employment and labour law to cybersecurity.
As Cheryl Satin, a partner with Blake Cassels & Graydon LLP in Toronto, says: "There was a sense of urgency in the early stage, much of it related to questions that needed a higher level of expertise to answer."
This need for outside legal knowledge related to the pandemic shows up in the survey in answers to questions about in-house legal spending on external legal services.
When respondents were asked about the amount of money that their in-house departments spent on external legal counsel in 2020, most categories saw an increase in spending from the previous fiscal year.
The percentage of departments spending less than $100,000 rose to 12.12 from 10.95 per cent in 2019, while the percentage of departments spending between $501,000 and $1 million rose to 13.64 from 11.68 per cent. As well, 7.58 per cent of respondents answered that their firms spent between $3.1 million and $5 million, compared to 4.38 per cent in 2019.
The percentage of respondents who said their firms spent between $5.1 and $10 million jumped to 6.06 from 2.19 per cent, while those who said their firms spent more than $10 million grew to 3.03 per cent, up from 2.92 per cent the previous year.
Only two categories saw a decrease — the $501,000-to-$1-million tier dropped to 22.73 from 24.09 per cent and the $1.1-million-to-$3-million tier dropped to 15.15 from 21.9 per cent.
To further underscore how much COVID-19 impacted corporate counsel's change in legal spending, 30 per cent of respondents said issues related to the pandemic were the main reason for the change in spending. That was just behind the 38 per cent who said the changes were related to isolated, one-off situations that led to higher fees (which arguably could also have been a result of the pandemic).
Satin notes that the expertise that in-house lawyers wanted from the firm often had to come from senior lawyers or partners. "It was easier and more efficient when it came to making a judgment call," she says, as decisions often had to be made very quickly.
As the relationship partner for corporate clients at Blakes, Satin says that, often, general counsel would "just come to me and say, 'I need to know this — who is the person who can get me the answer and put me in touch with that person?'"
Graham Ross, chief client officer at Borden Ladner Gervais LLP (BLG), says in-house counsel needed special expertise to help them understand situations related to COVID-19. Still, they also needed more general "practical advice" from the law firms.
Corporate clients wanted a way to keep ahead of the fast and furious pace of changes that seemed to come every day, Ross says, as governments trying to deal with the pandemic and its fallout made changes on the fly. This situation meant firms such as his quickly had to develop workarounds to help in-house clients even though most staff were working from home. It also meant harnessing the power of technology to keep them informed, "all the while trying to maintain or build the relationships that had developed pre-COVID."
At Fasken, managing partner Peter Feldberg, responsible for its strategic direction, management, and client services, says the firm put additional emphasis on its Fasken Edge client collaboration platform.
"Fasken Edge is not one size fits all," Feldberg says, adding that the firm has been "customizing the tool to clients' needs, and it will continue to be enhanced as the application evolves to meet our client needs." Fasken Edge offers "insights pages" that provide company and industry health report cards using an artificial intelligence-powered markets analytics tool. It also provides curated news feeds on relevant sectors and issues and is designed to simplify legal workflows.
In addition to the Fasken Edge platform, Feldberg says a multidisciplinary group was established at Fasken to advise clients. The firm has regularly organized virtual industry roundtables on topics such as labour and employment to help make sense of the barrage of COVID-19 information out there.
Linda Misetich Dann, lead director of the partnership board at Bennett Jones and co-head of the firm's corporate department, says that, despite the inability to meet with corporate counsel in person, she has seen "a strengthening of the relationship between in-house counsel and the law firm counterparts." She adds that the unique pressures and demands of COVID-19 have meant in-house counsel has more need of the external resources that firms can provide, and the advice they give "is more important now than ever."
Misetich Dann points out that COVID-19 has likely placed more demands on in-house counsel "as the C-suite tries to keep up with the twists and turns of the pandemic and what they can and can't do." It is especially true when it comes to some specialty areas, such as labour and employment law or real estate, where in-house counsel might not have the same depth of knowledge and need the expertise of law firms.
For example, with issues related to employees during the pandemic, Misetich Dann says it's more than about hiring, firing and layoffs — considerations related to COVID-19 include areas such as public health concerns, social distancing, privacy and immigration. For real estate, many firms try to deal with leases and landlords at a time when revenues are down.
The Canadian Lawyer survey captures some of this phenomenon. Asked about what legal areas are being sent to outside firms the most, respondents said there have noticeable upticks in specialty areas such as real estate (36.6 compared to 23.36 per cent in 2019), privacy and data protection (25.45, up from 13.14 per cent), immigration (16.36 compared to 11.68 per cent) and mergers and acquisitions (36.36, up from 27.74 per cent).
James Buchan, a Gowling WLG managing partner who focuses on client relationships for the firm, says meeting in-house counsel's needs for expertise in certain areas during the pandemic also provides a golden opportunity to build a deeper relationship with in-house lawyers.
"Sometimes, it is as simple as picking up the phone and calling clients and staying in close touch," he says. More formally, the firm put together a task force with various subcommittees to address areas related to COVID-19 and providing information through web portals, sharing legal and regulatory insights on the pandemic and webinars for further education.
However, building that relationship through providing information on the pandemic is a bit of a balancing act, says Buchan. There has been "almost too much" information on COVID-19 bombarding businesses daily as the government grapples with the crisis. "We had to organize it in a way that could be easily accessible to corporate clients."
For all that can be done at the firm level to build relationships with corporate clients, firm lawyers who deal with client relationships agree it still comes down to the firm's lawyers. In the 2020 Canadian Lawyer survey, 79.1 per cent of corporate counsel respondents said they are more loyal to the lawyer in the firm they deal with than the firm itself (8.96 per cent.)
"The reality is a firm may have an excellent reputation or they might be known for a certain skillset, but it's those relationships with lawyers that keeps a company coming back," says Misetich Dann.
Those personal interactions — remote or otherwise — will play a major factor in how legal firms deal with the trend of consolidating how many firms on which an in-house team relies. For example, in the 2020 Canadian Lawyer survey, 86.58 per cent used fewer than 10 firms, compared to 80.3 per cent in 2019, a sign that consolidation is happening, at least at the top end.
"It's never going to be just one firm that is used because you need a plan B or C if there are conflicts that arise," says Satin. She adds that having more than one firm to go to "creates a bit of healthy competitive tension for pricing and staffing." At the same time, relying on many firms may not achieve the goal of getting a co-ordinated team of experts in several areas on which to rely.
Ross agrees. "I think clients are taking an opportunity to consolidate or reduce the number of law firms they work with, just because it's more manageable that way." But it is not simply a numbers game, he says. "In-house counsel is realizing that they have the opportunity to find a team of experts at a few choice firms that they can connect with."
HOW MANY LAW FIRMS ARE YOU USING?
0 - 2.99%
1 to 2 - 10.45%
3 to 5 - 38.81%
6 to 10 - 34.33
11 to 15 - 7.46%
15+ - 5.97%
APPROXIMATELY WHAT WAS THE EXTERNAL LEGAL SPEND FOR THE CANADIAN LEGAL DEPARTMENT IN YOUR LAST FISCAL YEAR?
$100,000 or less - 12.12%
$101,000 to $500,000 - 22.73%
$501,000 to $1 million - 13.64%
$1.1 million to $3 million - 15.15%
$3.1 million to $5 million - 7.58%
$5.1 million to $10 million - 6.06%
More than $10 million - 3.03%
IF EXTERNAL LEGAL SPEND CHANGED, WHY? WHAT ARE THE KEY REASONS FOR THE CHANGE IN SPENDING VS LAST YEAR?
Issues around the pandemic - 30%
Sending more work out - 20%
The business grew - 14%
Bringing more work into the legal department - 28%
Isolated/one-off situation, which led to higher fees - 38%
Other - 18%
THINKING ABOUT 2021, DO YOU EXPECT THE SIZE OF YOUR DEPARTMENT TO:
Grow significantly - 1.49%
Grow somewhat - 23.88%
Replace vacancies only - 25.37%
Shrink - 10.45%
No change - 38.81%
DO YOU GENERALLY OUTSOURCE: (ranked in order)
1. Expertise that we don't have in-house
2 .Volume of work
3. Creative, outside-the-box thinking
4. Grind work, i.e., repetitive tasks
WOULD YOU SAY YOU ARE MORE LOYAL TO:
A firm - 8.96%
The lawyer in the firm - 79.10%
Neither of these - 8.96%
Other - 2.99%
HOW IMPORTANT TO YOU ARE THE FOLLOWING ATTRIBUTES IN A LAW FIRM? (Listed in order of importance)
1. Practical approach
2. Good understanding of our business
3. Regular communication
4. Proactive in suggesting solutions
5. Creative legal solutions
6. Relatively low cost
7. Diversity
WHAT ARE THE LEGAL AREAS YOU SEND TO OUTSIDE FIRMS THE MOST?
Litigation - 72.73%
Employment/labour - 56.36%
Intellectual property - 36.36%
Real estate - 36.36%
Mergers & acquisitions - 36.36%
Privacy legislation and data protection - 25.45%
Class action - 23.64%
Tax - 23.64%
Regulatory matters - 23.64%
General corporate work (contracts, etc.) - 21.82%
Immigration - 16.36%
Securities/corporate finance - 16.36%
Environmental - 14.55%
Information technology (contracts, licensing, etc.) - 12.73%
U.S./cross-border - 9.09%
Advertising/marketing - 9.09%
Other - 9.09%
Risk mitigation - 0%
DOES THE GENERAL COUNSEL HAVE THE AUTONOMY TO SELECT FIRMS?
Yes, the general counsel/legal department makes the decision - 61.19%
It is a shared decision with executive management/board - 25.37%
It is a shared decision with the procurement department/process - 7.46%
No, the general counsel isn't involved in the selection process - 5.97%
THINKING OF THE FIRM YOU OUTSOURCE TO THE MOST, HOW WELL IS IT PERFORMING IN THE FOLLOWING ATTRIBUTES? (Listed in order of performance success)
1. Good understanding of your business
2. Have a practical approach
3. Regular communication
4. Proactive in suggesting solutions
5. Offers creative legal solutions
6. Relatively low cost
7. Diversity