Legal departments are loyal to existing firms, while risk management and compliance are pressing issues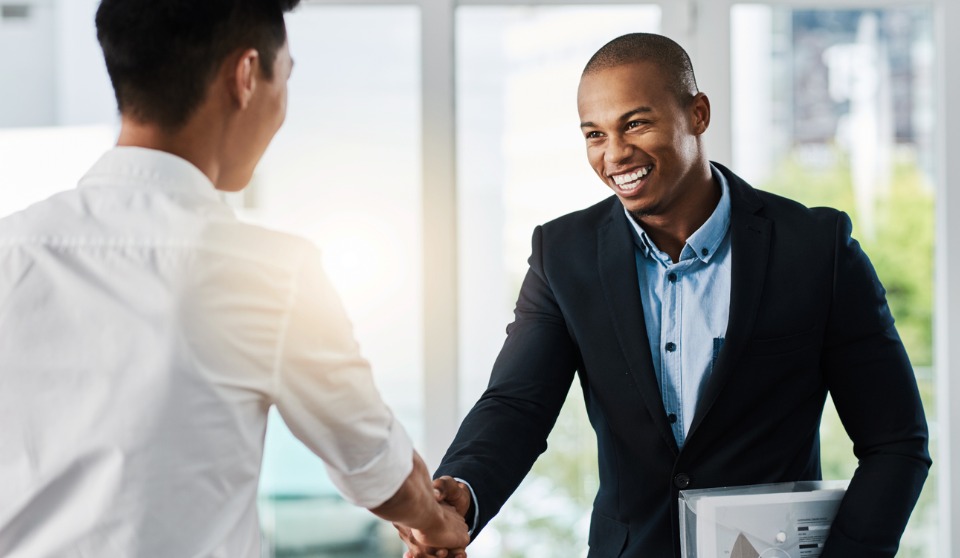 In-house counsel who participated in Canadian Lawyer's 2019 Corporate Counsel Survey place more importance on historical relationships than on expertise when it comes to selecting external law firms. Of the 137 participants, 66.42 per cent consider loyalty to existing firms to be a top priority, while only 52.55 per cent make the selection based on industry and practice area expertise, in contrast to last year's survey, which saw industry expertise as the top choice. Specific lawyers are also a driving force for 59.85 per cent this year, while law firm reputation is relatively unimportant with only 34.31 per cent saying they take it into consideration in the selection process.
In line with these results, Peter Nguyen, general counsel, corporate secretary and privacy officer at Resolver, typically goes back to the same firms he has used in the past or will, on occasion, ask his peers for a referral to someone with whom they have personally worked. However, Lorne O'Reilly, lead counsel at the Dow Chemical Company, believes expertise is more important than prior history with a firm.
"I want the person for the job who is going to give Dow the best value for the specific task at hand," he says. "If I have a competition issue, I may not have a historical firm, but I'm going to find that individual who has provided the most expert experience and maybe she is the one who is going to demonstrate to me the opportunity for value drivers in other areas."
Elisabeth Demone, vice president, chief legal officer and secretary at Symcor, values lawyers with whom she has worked and says she would not hesitate to follow a lawyer who moves to a different firm.
Diversity is still not a significant consideration for most, although the number of respondents asking law firms to provide a diverse roster of lawyers has risen slightly with 16.79 per cent now making this request, versus 11.11 per cent last year. Close to 68 per cent say they do not make this request. Some respondents left comments to indicate why seeking diversity is still not top of mind, with one writing: "Law firms tend to staff files without asking," Another wrote that they were "trying to minimize the number of lawyers/firms working on our file."
Nguyen says the interest in working with a diverse roster is not where is should be, although he recognizes that it would not be considered a significant issue for smaller firms.
"For large organizations, diversity would be top of mind; but for smaller organizations, it may or may not be relevant, especially in regard to the relationship with external counsel," he says.
For the fifth consecutive year, litigation is the top issue being sent to outside firms, with 77.37 per cent of respondents indicating they seek outside help for litigation matters. Employment and labour issues came in second at 62.77 per cent. Most firms don't have a lot of internal litigators, so seeking outside help is essential.
"You need expertise for defending against litigation matter or having dispute resolution go the way the organization wants it to go," says O'Reilly. When Dow faced Nova Chemical in a litigation battle in 2018, for example, external help was needed to position Dow in the best possible footing.
"Litigation is not something I'm comfortable with," says Nguyen. "In talking to fellow GCs, most of us come from a corporate, commercial or business background and we are not comfortable with litigation. If it's not a core business item; it's better served by external counsel."
Demone agrees that it is more difficult to predict issues that may arise and staff appropriately for them.
"We don't have an in-house litigator, so when there is a lot of litigation, it goes externally, and when there isn't, we save that cost," she says.
External legal spend is on the rise, with 35.56 per cent of respondents saying it increased this year, compared to the prior year. In line with last year's survey, 24.09 per cent spent $101,000 to $500,000 on legal matters, but the number who spent between $1 million and $3 million has risen to 21.90 from 13.21 per cent in the past year.
The fact that concern for costs was ranked as the most important thing that firms can do to improve relationships with legal departments is no surprise.
"Understanding the need for cost control is incredibly important. It's business survival," says O'Reilly, citing the example of the continuous downtown that Alberta has seen in the energy business, which has resulted in so many businesses being constrained by cost. For Demone, while being upfront with cost is important, the most significant thing that firms can do to improve relationships with her department is to understand her business.
"The two probably go hand in hand," she says. "I don't want to waste money on explaining my business over and over. If you understand my business and you're thinking proactively, not just about the issue I'm asking you to address but also the issue that will come next, then, for me, it's worth the money."
Nguyen agrees that firms should always be thinking about ways to improve the relationship with in-house clients and to deliver the best value, which will not always be cost related.
Although billable hours are the most popular type of billing arrangement that law departments have with their primary firm or external service provider, with a 70.07-per-cent majority, most respondents would consider alternative fee arrangements, with 66.42 per cent expressing an interest in using them. Currently, only 2.92 per cent of respondents use AFAs as their primary type of billing arrangement, with "discount" being the most popular type. According to O'Reilly, AFAs are necessary to ensure that value is shown to the business, and they may help to avoid the suggestion that legal is an expensive overhead as opposed to a cost-effective solution provider.
For his part, Nguyen says: "I don't think there is sufficient education as to the different types of fee arrangements that are available. There should be internal education within firms about the different types of fee arrangements that can be made available to their clients."
While 62.04 per cent said the general counsel/legal department has the autonomy to select law firms, 28.47 per cent say it is a shared decision with executive management.
"I have the autonomy to select which law firms to work with, but it's not surprising that not all GCs do," says Demone. "I assume there are historical relationships that need to be maintained at large organizations and banks, but I would assume that even those GCs that don't have autonomy probably have autonomy to request a change of the current counsel."
Once again, risk management is the top issue facing legal departments in 2019, followed by compliance aspects, while technology and workplace issues including harassment and bullying are at the bottom of the list of priorities. Building an in-house team and legal department management came in at number three. O'Reilly agrees with the majority.
"As you look at what we're doing on a day-to-day basis, one of our largest value drivers is being that strategic offering for analysis and understanding of risk, and, given the nature of the businesses, there is no shortage of risks arising from many different areas," he says. "You have us stretched thin to look at every aspect of what may face the organization, and risk is just that overarching statement of something that may happen and how we can mitigate against that."
Nguyen adds: "In the absence of a dedicated risk officer, these things generally fall into the hands of the GC, and I don't think we are generally trained at thinking in the way that risk professionals do."
As for compliance and regulatory matters, Nguyen believes it can be a challenge for GCs to know whether or not they are compliant, so seeking outside help is often advantageous in such issues.
"The breadth of the environment in which we operate from a regulatory aspect is increasingly large because more organizations are global," he says. "We're worriers by nature and there may be jurisdictions in which we operate that we may not be familiar with."
While 42.34 per cent of respondents say they work 35 to 40 hours a week, 36.69 per cent work 46 to 50 hours per week, and most of the remainder work even longer hours. O'Reilly, Nguyen and Demone are all surprised by the results.
"I would expect a considerably larger number of people working longer hours," says O'Reilly.
Demone agrees, saying she would be shocked if any GCs are working less than 45 or 50 hours a week. However, with the current climate for flexible working, Demone questions what people consider to be work.
"I may not be in the office more than 40 hours a week, but I certainly work more than 40 hours. I'm sending out emails before I leave for work in the morning or late in the evening," she says.
Nguyen adds that senior staff who work directly with the CEO are expected to be available 24/7.
Business is expected to boom with 59.85 per cent of respondents anticipating an upswing in the volume of legal work carried out by their legal department and external counsel combined during the next year.
"The industry is changing and there are less standard template type answers that we're able to dole out as compared to before," says Demone. "More creative solutioning and outside-the-box thinking is needed, and that means the amount of work we have to spend time on has gone up."
IN WHAT SECTOR IS YOUR COMPANY/ORGANIZATION?
Government (municipal, regional, provincial, federal and First Nations
– including boards and tribunals) 15.33%
Professional services 9.49%
Financial 21.90%
Industry/manufacturing
(including life sciences, food production and automotive) 11.68%
Natural resources based (including energy) 11.68%
Service and/or retail 3.65%
Technology 8.03%
Non-profit or academic institutions 6.57%
Other 11.68%
HOW MANY LAWYERS ARE THERE IN YOUR LEGAL DEPARTMENT?
2 to 5 33.58%
6 to 15 23.36%
1 22.63%
16 to 30 8.03%
51 to 100 5.84%
More than 100 4.38%
31 to 50 2.19%
DID THE SIZE OF YOUR LEGAL DEPARTMENT CHANGE OVER THE PAST YEAR?
No change 45.26%
It grew 32.12%
It shrank 13.87%
We filled positions previously left vacant 8.76%
WHAT ARE THE KEY ISSUES IN YOUR LEGAL DEPARTMENT?
LISTED IN ORDER OF IMPORTANCE
Risk management
Compliance/regulatory matters
Build in-house team/expertise and legal department management
Managing growth of company/organization
Cost containment
Cybersecurity
Technology and business operating tools
Workplace issues including harassment or bullying
WHAT WAS THE EXTERNAL LEGAL SPEND FOR THE CANADIAN LEGAL DEPARTMENT IN YOUR LAST FISCAL YEAR?
$101,000 to $500,000 24.09%
$1.1 million to $3 million 21.90%
Prefer not to answer/don't know 21.90%
$501,000 to $1 million 11.68%
$100,000 or less 10.95%
$3.1 million to $5 million 4.38%
More than $10 million 2.92%
$5.1 million to $10 million 2.19%
DOES THE GENERAL COUNSEL HAVE THE AUTONOMY TO SELECT FIRMS?
Yes, the general counsel/legal department makes the decision 62.04%
It is a shared decision with executive management/board 28.47%
No 5.84%
Handled by procurement/ department process 3.65%
HOW MANY LAW FIRMS ARE YOU USING?
1 to 4 49.64%
5-10 30.66%
More than 10 18.25%
0 1.46%
DO YOU USE:
National firms 83.21%
Boutique firms (IP, employment law, tax) 75.91%
Regional firms 69.34%
International firms 36.50%
Alternative firms 8.03%
LPOs 0%
WHAT ARE THE LEGAL AREAS YOU SEND TO OUTSIDE FIRMS THE MOST?
Litigation 77.37%
Employment/labour 62.77%
Intellectual property 32.12%
Securities/corporate finance 29.93%
Tax 29.93%
General corporate work (contracts, etc.) 28.47%
Mergers & acquisitions 27.74%
Regulatory matters 23.55%
Real estate 23.36%
Class action 16.06%
Environmental 15.33%
Privacy legislation and data protection 13.14%
Information technology
(contracts, licensing, etc.) 13.14%
Immigration 11.68%
U.S./cross-border 10.95%
Other 10.22%
Advertising/marketing 4.38%
Risk mitigation 2.19%
HOW DO YOU CHOOSE YOUR EXTERNAL LAW FIRMS?
Historical relationships
(i.e., generally loyal to our existing firms/lawyers) 66.42%
Specific lawyer(s) 59.85%
Industry/practice area expertise 52.55%
Technical expertise 37.23%
Law firm reputation 34.31%
Other 8.03%
Third-party legal rankings/recognition 2.19%
WITH YOUR PRIMARY LAW FIRM/EXTERNAL SERVICE PROVIDER, WHAT TYPE OF BILLING ARRANGEMENT DO YOU USE MOST OFTEN?
Billable hours 70.07%
Combination of billable hours and
alternative fee arrangements (AFAs) 23.36%
Flat fees 3.65%
AFAs 2.92%
IF YOU USE ALTERNATIVE FEE ARRANGEMENTS, WHAT PERCENTAGE OF THE NON-COMMODITY WORK YOU SEND OUT FALLS UNDER AN AFA?
0% to 25% 75.61%
26% to 50% 17.07%
51% to 75% 4.88%
More than 75% 2.44%
IF USING AFAS, DO YOU FEEL YOU ARE RECEIVING:
More value 42.25%
The same value 54.93%
Less value 2.82%
DO YOU ASK THE LAW FIRMS YOU DO BUSINESS WITH TO PROVIDE A DIVERSE ROSTER OF LAWYERS TO WORK WITH AS PART OF AN OVERALL DIVERSITY STRATEGY IN YOUR ORGANIZATION?
No 67.88%
Yes 16.79%
We're thinking about it 15.33%
IF YOU ARE ASKING LAW FIRMS FOR A DIVERSE ROSTER, HOW RECEPTIVE ARE THEY TO THE REQUEST?
They are happy to do so 48.08%
They are happy to do so but do not have the data 11.54%
They do it reluctantly 9.62%
They are happy to do it, but the data sample is too small, thus
compromising confidentiality and privacy 3.85%
WHAT ARE THE MOST IMPORTANT THINGS THAT YOUR LAW FIRMS CAN DO TO IMPROVE WORKING RELATIONSHIPS WITH YOUR COMPANY? LISTED IN ORDER OF IMPORTANCE
Be more concerned with costs
Be more practical
Understand our business better
Be more creative/innovative overall
Provide more strategic advice
Be more proactive
Be more concerned with results
Act on our feedback
Other
HOW MANY FIRMS RECEIVED THE TOP 80% OF YOUR CANADIAN LEGAL DEPARTMENT'S SPEND?
1 or 2 48.85%
3 to 5 42.75%
6 to 10 5.34%
15+ 3.05%
11 to 15 0%
WHAT IS THE AVERAGE (ACTUAL) WORK WEEK FOR MEMBERS OF YOUR DEPARTMENT?
35-45 hours 42.34%
46-50 hours 36.69%
51-55 hours 12.41%
56+ hours 5.11%
Don't know 1.46%