To ensure women continue to be represented in the legal profession, it's instrumental for leaders to empower female lawyers.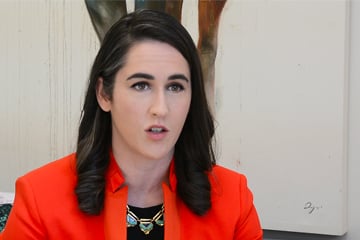 To ensure women continue to be represented in the legal profession, it's important for leaders to encourage discussion around professional needs and goals and to build strong mentor relationships for success, say leading women lawyers in law.
"It's important for women, especially as leaders at law firms, to look at other women working at the firm and identify them as potential sources of information as future leaders and to mentor those young women," says Alisa Mazo, founder/lawyer at Mazo Chowbay in Toronto. "We, as women, need to encourage each other and see the potential future leader or a great future lawyer in each one of those young professionals within our organization."
While the profession of law has traditionally been a male-dominated profession, this is no longer the case. In fact, more than half of law students are women, says Mazo.
However, research shows that at around the 10-year mark of practising law, women leave the practice, says Jessyca Greenwood, principal lawyer at Toronto's Greenwood Defence. She says this could be because women face the barrier of juggling a demanding legal career with having a family.
Traditional gender roles dictate that women take on the domestic responsibilities, so this could be a unique barrier that women in law face. Greenwood says that firms need to be flexible to foster environments where women could thrive in their career and home life, and, fortunately, this is starting to change due to evolving firm cultures. By offering flexible work arrangements that allow lawyers to work from home or work outside of traditional business hours, the burden of balancing work and family is eased.
Stacy McLean, a partner at Blake Cassels & Graydon LLP in Toronto, says women in law need to convey their professional needs and goals to firm leaders to ensure there's mutual understanding and an open flow of communication. She recommends being clear with the firm about the goals you want to achieve and what you need to reach those goals.
"I came back from a leave and a colleague, who was very well intentioned, tried to shift me away from a file that was going to be very time intensive over a short period because he knew that my husband had a busy work period as well," she says. "I just made it clear that I wanted to work on that file and there was no issue with that. That was for my husband and I to work out — our home arrangements ­— and it was a great opportunity."
For Greenwood, running her own firm for about a decade has enabled her to have children, set her own schedule, work on cases that interest her and build the type of practice she's always envisioned; at Greenwood Defence, she's committed to hiring and promoting women in criminal law. Similarly, Mazo says that, at Mazo Chowbay, where over half of the staff are young women, one of their mandates is to mentor and empower women, too.
"We have to be considerate of the single, solo, small-firm proprietors, the one-woman-shows, where they don't have an opportunity to get the mentorship or the coaching that may be available at large firms," says Mazo, citing that groups such as the [Ontario] Trial Lawyers Association, Criminal Lawyers' Association or a province's respective law society are great sources of networking and mentorship opportunities for women.
Forty years ago, when McLean's mother was practising law, she says, such opportunities were nearly non-existent. Back then, she says, there might have been small gatherings of women lawyers sharing their experiences once, maybe twice a year. Now, formal and informal mentorship programs exist, there are targeted development sessions for women and different work opportunities and arrangements that didn't exist when she observed her mother while growing up.
"We're seeing an increasing commitment from our leadership [at Blakes] to making diversity initiatives a priority," says McLean.
Having a diverse workforce of lawyers in terms of race and gender is also key for client happiness. Clients demand a variety of perspectives on their cases. According to Greenwood and McLean, firms' cultures are starting to improve in this aspect.
A big step forward for women in law and in all professions is to shed any self-doubt because women are capable of any career goal they strive for, with extreme hard work, says Mazo. But expect nothing will ever be handed to you, she says.
"We are in courtrooms, we're writing laws, we're changing the law, we're advocating for clients, sometimes more often than our male counterparts," she says. "We [should] celebrate ourselves on a daily basis and highlight our accomplishments, not just on cases like International Women's Day, which is wonderful, but every day is Women's Day."
For more on the story, click here for a video, in light of International Women's Day today.