The firm, which operates in Calgary, Edmonton and Yellowknife, recently created a unique way to allocate its charitable donations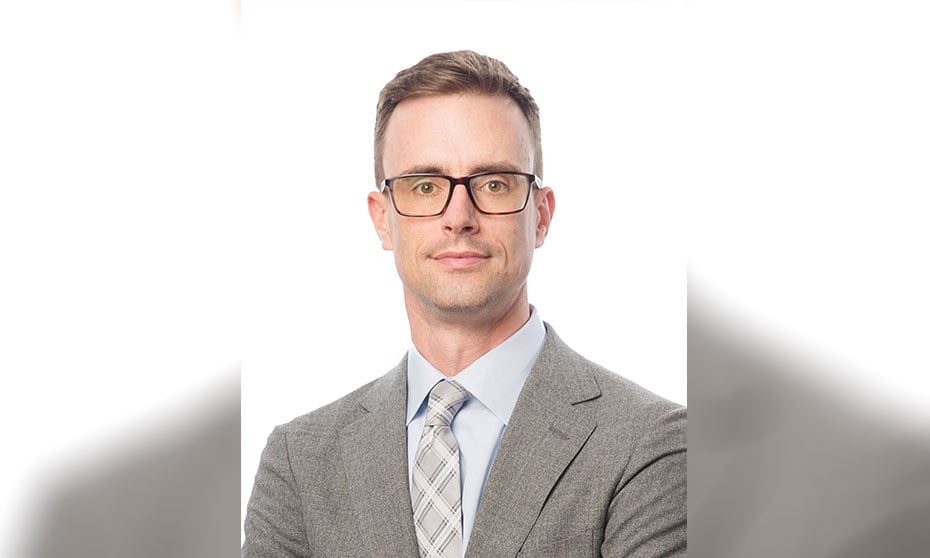 Like most law firms, Field Law was donating time and resources to several organizations active in the community. In 2013, it established a community fund program. Instead of making small donations to many organizations, it devised a competition to choose just a few organizations that a panel of lawyers and clients decide are worthy of a larger gift that year.
The firm "decided to organize that a little bit better, so we could deliver more bang for our buck," says managing partner Jeremiah Kowalchuk.
Every year, the firm donates $75,000 to local community organizations. The firm solicits applications and a panel made up of firm lawyers and clients hears presentations from the groups. The firm then asks the public to vote on where it should invest the prize money. Since it launched the community fund program, the firm has donated $550,000 to 96 organizations, says Kowalchuk, a litigator whose practice focus includes commercial litigation, shareholder disputes, corporate governance, construction and real estate.
This year, there were 86 applicants and 24,337 votes cast. On July 31, the firm announced the grand-prize winner: YWCA of Edmonton's Lakeside Haven: Violence Recovery for Women and Children Program.
"The way that we've structured this program is we get these applications so we can really learn about the organizations and we can see what's going on in the community," Kowalchuk says. "Lots of firms and other organizations donate time and money to the community. But we've set up that program, which I think is a unique way of doing it."
Since its economic downturn, riches have not been abundant in Alberta, but the firm has sustained itself by practising in areas that prosper even when Alberta's resource economy is in a downturn, says Kowalchuk. With investment and development down, real estate and other business work suffers. But in lean times, there is more activity in areas such as litigation and construction law when it comes to builder's liens, bankruptcy and insolvency foreclosures, he says.
"The economy is always challenging in Alberta, with the cyclical effect of the oil industry," Kowalchuk says. "But we have a variety of practice areas here at our firm. So, we've managed to have a number of areas that are counter cyclical and we've managed that roller coaster for the last hundred years."
Edmonton-based partner Malkit Atwal leads Field Law's wills, estates and trust practice group and joined the firm five years ago. He says his practice has been growing the whole time.
"I'm noticing that the practice is probably busier today than it was even a couple of years ago, to the point where we're actively looking for other juniors to join the practice," he says.
A business law firm, Field Law has more than 120 lawyers who are called in Alberta, Northwest Territories, Nunavut, Yukon, Ontario, British Columbia, Manitoba and Saskatchewan. The firm's roots reach back to 1915, opening in Edmonton as Woods Sherry Collison & Field. It opened a Calgary office in 1996 after a merger and likewise for Yellowknife in 2001.
"The greatest good you can do for another is not just to share your riches but to reveal to him his own," said 19th century British Prime Minister Benjamin Disraeli. According to lawyers at Field Law, they have a unique arrangement by which they foster mentorship.
Atwal says the firm's approach to mentorship is a "key differentiator" between Field Law and other, similar-size firms. Lawyers are assigned a mentor who matches their desired career trajectory and personality and the firm has an education program called Field Excel, which consists of internal seminars for partners, associates and students to teach them about a substantive area of the law or the business side of a law firm, such as marketing and administration.
"They can be some of the most basic topics, like how to develop a law practice, how to network, how to keep time, right up to much more complex and sophisticated concepts like law firm management," says Kowalchuk.
As Alberta's oil-driven economy continues to struggle, Field Law's wide-ranging practice and investment in young lawyers could maintain the financial stability necessary to allow the firm to continue investing in its community fund program, year after year, into the future.
Community Fund Program
Since 2013, Field Law has donated $550,000 to 96 organizations in the regions surrounding Calgary, Edmonton and Yellowknife. To choose who receives the funding, the firm organizes judging panels and takes applications from community-based organizations. After a public vote, the panels choose several winners, with various cash prizes awarded. In 2019, 86 applicants participated and more than 24,000 people took part in the voting. Managing partner Jeremiah Kowalchuk says the program helps the firm learn more about what is happening in the community.
The firm
Number of lawyers: More than 120
Number of offices: 3
Number of years in operation: 104
Number of different names over the years: 39