As the demographic expands, this lawyer explains how health care and housing are evolving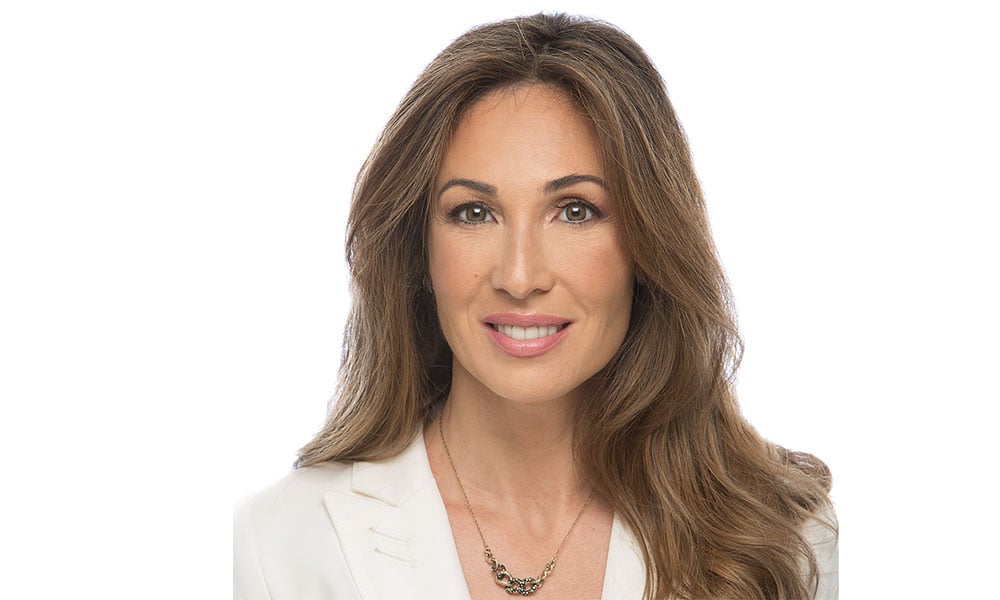 Editor's Note: This interview took place in early February 2020, before the tragic effects of the COVID-19 pandemic on Canada's older population.
Canada is becoming an older country, now home to around 6.6 million over the age of 65 and more than 10,000 centenarians. Over the last century, as Canadians have become healthier and have had fewer children, the 65-plus demographic has grown disproportionately among other age groups. In the next two decades, baby boomers will expand this demographic by between 21 and 29 per cent, according to Statistics Canada. And this cohort has quite a lot of living to do: Statistics Canada puts a 65-year-old's remaining life expectancy at between 19 and 22 years.
As medical advancements allow people to be older and enjoy life for longer, seniors' living, wellness and health care are becoming increasingly more relevant industries.
"Our demographics — not just in Canada but throughout the world — are such that the aging population is rapidly outpacing any other demographic population in the world," says Michelle Roth, founder and chairwoman of Goodmans LLP's health care and aging division.
"That gives rise to a number of considerations and concerns when you think about where medical care and the other resources required to support this evolution in demographics will come from."
Roth's division deploys a cross-section of expertise — from tax and litigation, to real estate, banking & finance, M&A, health-care regulation and more. She is also president and CEO of SenbridGe — an aging and health-care platform created by Goodmans to provide education, networking, consulting, advisory and other industry responsive services to stakeholders in the sector. SenbridGe and Goodmans have been producing annual spring and fall conferences and related events in Toronto and Vancouver for more than a decade, and they will soon add more events in Eastern Canada.
Recently, governments have responded with new initiatives designed to address the growing need for seniors' housing and care. In 2018, the B.C. government pledged $240 million over three years and the Ontario government's 2019 budget included funding for 15,000 new long-term care beds and an upgrading of another 15,000 over five years. There is also a "much higher degree" of private investment, including from U.S. REITs, Canadian pension funds and infrastructure organizations, says Roth. In such a highly regulated industry, with new funding come new legal needs.
"We have new funding programs that are supporting the development of new or enhanced communities," she says. ". . . That in turn translates into a need, legally, for a multi-faceted, strategic team, because the structures that are required to actually capitalize on those programs are very complicated when it comes to tax, when it comes to financing, never mind the health-care-regulated gauntlet and the commercial components.
"People now are finding, even though there's funding, [that] it's not enough funding, so they're having to partner with capital partners, such as infrastructure entities, global health-care organizations and other financial partners who can provide creative financing in order to actually capitalize on the government programs and bring the development of new seniors' health-care communities to successful fruition."
Aside from cash, governments are also helping the industry in the regulatory sphere. The Ontario government recently changed the rules for certain long-term-care-home licence transactions.
Roth welcomed the Ford government's new "streamlined" approach in trying to ameliorate "hallway medicine," but she adds that a practical approach that involves closely monitoring and continuing to support and listen to the industry serving such a vulnerable population is crucial.
While money floods into senior care, technology is changing the face of it. Many facilities are using social robotics. ElliQ and Jibo are two examples of these new products, which communicate and learn from their users, provide companionship and help administrate their lives. Like Google Home, only light-years smarter and more intuitive, these new products serve as medicine reminders, music players and provide Skype-like interfacing with family members, doctors and fitness programs. Homes are becoming more luxurious — with gardens, bars, music, movie theatres and fitness centres. "It gives us something to look forward to as we get older!" Roth says.
"Gone are the days where we think it's OK to stick somewhere between two and four people in the same room and share facilities," she says. "It's really a whole and brave new world."
1997 - Roth got started in the sector in what she calls "the birth of Canadian REIT," which included several transactions involving retirement and long-term-care-home facilities, hospitals and related technologies.
1998 – 1999 - Roth then spent a year working in-house with the Canadian seniors accommodation, care and services company now known as Revera Inc.
Over the years, Roth established herself as a go-to in the sector and found herself being asked to speak at real estate conferences about seniors' living and being tasked with working on the "very robust pipeline" of health-care transactions, which took place over the last 20 to 25 years, she says.
2011 – Goodmans established its own suite of health and aging events, which become branded as Senbridge in 2016.
2016 - Debuted SenbridGeSEES
2017 – Created WiTH iT (Wider Inclusivity in Transformative Health, Innovation, and Technology)
2017 – Launched SenbridGeNEXT
2017 – SenbridGe West expands to Victoria, B.C.
2021 – Planned launch of SenbridGe East
Michelle Roth, lawyer profile
Partner, Goodmans LLP
Founder and chairwoman of firm's aging and health-care division
President and CEO of SenbridGe, a division of Goodmans focusing on seniors living, health care and aging
Extensive experience in a diverse range of M&A transactions involving health-care assets as well as in-house experience in health sector
Recent work
Acted for Invesque Inc. in connection with its US$340.4-million acquisition of 20 private-pay senior living communities and Commonwealth Senior Living LLC
Acted for NorthWest Healthcare in its $1.2-billion cross-border acquisition of 11 freehold hospital property assets from Healthscope Limited and its affiliates
Acted for Revera Inc. in its joint venture with Axium Infrastructure for 40 seniors living properties
Acted for Sienna Senior Living Inc. in the establishment of a health-care management platform and Western Canadian development pipeline
Acted for Health Care REIT, Inc. in connection with Chartwell Seniors Housing REIT and Health Care REIT, Inc.'s joint venture acquisition of Maestro Portfolio.