Merger the second in just over a year as First Peoples focuses on becoming a national firm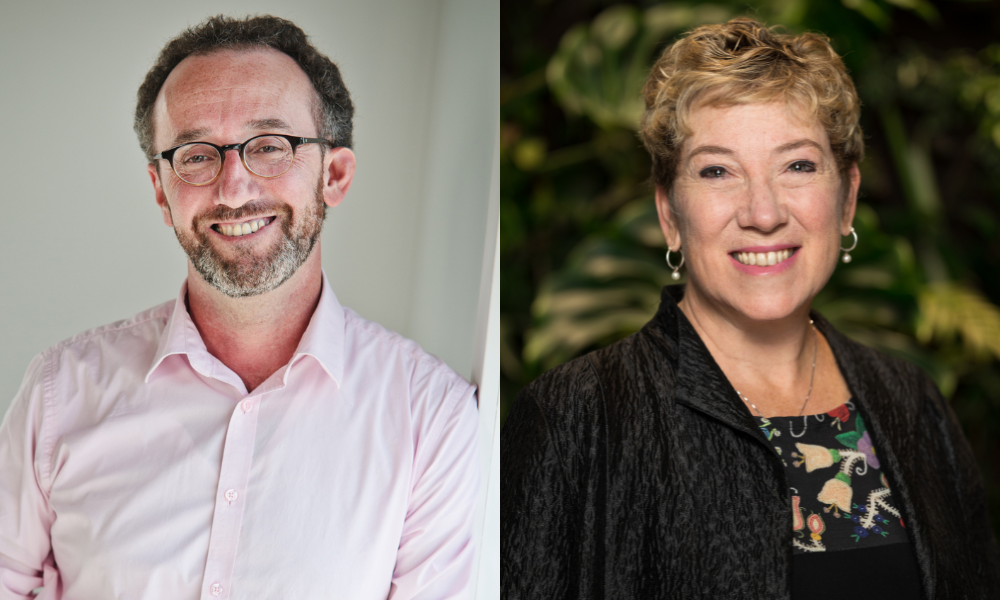 One of Canada's most prominent firms working exclusively for First Nations, First Peoples Law LLP, has expanded for the second time in just over a year. On Monday, the Ottawa-based Westaway Law Group merged with the Vancouver-based practice founded by B.C. lawyer Bruce McIvor.
This expansion makes First Peoples Law one of Canada's largest Indigenous-focused law firms, with a team of 42, including 26 lawyers, representing clients from coast to coast.
"This makes us a national boutique law firm specializing in Indigenous rights," says McIvor. He adds that the merger with Westaway comes just after his firm, then known as First Peoples Law Corporation, teamed up with Donovan and Co. to become First Peoples Law LLP in July 2021.
Westaway Law Group was founded by Cynthia Westaway, who has more than 25 years of experience as an Indigenous rights lawyer. The firm brings ten lawyers and three non-lawyer staff to First Peoples. Many Westaway lawyers are licensed to practice in more than one province or territory, covering seven bar jurisdictions.
"We cover a lot of territory in Canada, as does First Peoples," and we think the same way, says Westaway. "So, it will be great to partner with them because they do what we do. Frankly, it's a perfect marriage."
McIvor says that First Nations clients will benefit from having a larger combined team with even more expertise on a broader range of issues. He also says that First Peoples' B.C.-based lawyers will have "access to a team based in the heart of the nation's capital."
The larger firm can also better support having non-legal staff who do essential work for the cases of First Nations clients. "It's not just lawyers; we have historians and project managers vital to providing the best and most cost-effective service for clients."
Adds McIvor: "A larger team with more expertise and experience also allows us to continue to provide public legal education on critical issues facing Indigenous people."
Westaway says she is "very excited" about operating "out of both Vancouver and Ottawa and maximizing representation for our First Nation clients - It provides the opportunity to advance critical rights and interests, but now with greater cumulative breadth and experience."
McIvor says the two firms have had discussions in the past about joining forces, with both sides attracted by how they share the same values and have done similar legal work. Both firms also have clients from across the country, which fits into First Peoples' goal to become a national boutique Indigenous law firm.
"We already do a lot of work in Ontario now," McIvor says. "Having an office of 10 lawyers in Ontario will support our First Nations clients there," he says. "But on a wider scale, our clients across Canada are constantly dealing with federal issues, so having an Ottawa office just blocks from Parliament will be a real benefit."
Westaway says that First Peoples lawyers in B.C. will benefit from a satellite office in Ottawa, but Westaway lawyers will also benefit from having a base in B.C. "There has been a lot of cutting-edge Indigenous law there, both in litigation and economic development."
At a practical level, an office in Ottawa will also help reduce costs for First Nations clients regarding travel. "We don't always have to be coming from Vancouver, so that is a big help." Putting the two firms together also means that the areas of expertise covered have expanded, and lawyers can work on files where they can be put to the best use.
"It expands the knowledge base for the firm," he says, particularly around areas related to self-government work and mediation. The latter is becoming an important area for clients "because they want to find different alternatives to finding resolutions that don't require litigation."
McIvor and Westaway point out that the merged firm will also benefit from work in Quebec, given that several of her legal team are bilingual and licensed to practice in the province.
Westaway has many clients in northern Canada, such as the Northwest Territories and Nunavut. McIvor says. "Westaway has done a lot of good work in the north, and while we already get a certain amount of that, we can build on our combined work."
Having an Ottawa base also means lawyers for the combined firm will have more opportunities to work for clients in Atlantic Canada. McIvor says First Peoples has already worked with clients in the Maritimes but having a "significant" office in Ottawa will help keep clients' costs for travel down.
For instance, travelling from Vancouver to Halifax now involves a significant distance and a four-hour time difference, McIvor says, making a one-day turnaround difficult.
There are now better resources to work on legal work related to sectors – such as the environment or fisheries – not just growing regionally. "For example, I do a lot of fishing and environmental work with the Dene in the Northwest Territories," she says. "So it's a real marriage of growing geographically, but by practice focus as well."
McIvor also notes that a larger firm can do a lot more to develop junior lawyers. "It's one of the challenges among boutique firms that it's often harder to offer the range of experience for young lawyers, and we can now provide an even better environment for them to grow. That's important to us because it's about Indigenous law's future."