Talking about cost early on builds trust, says Megan Cornell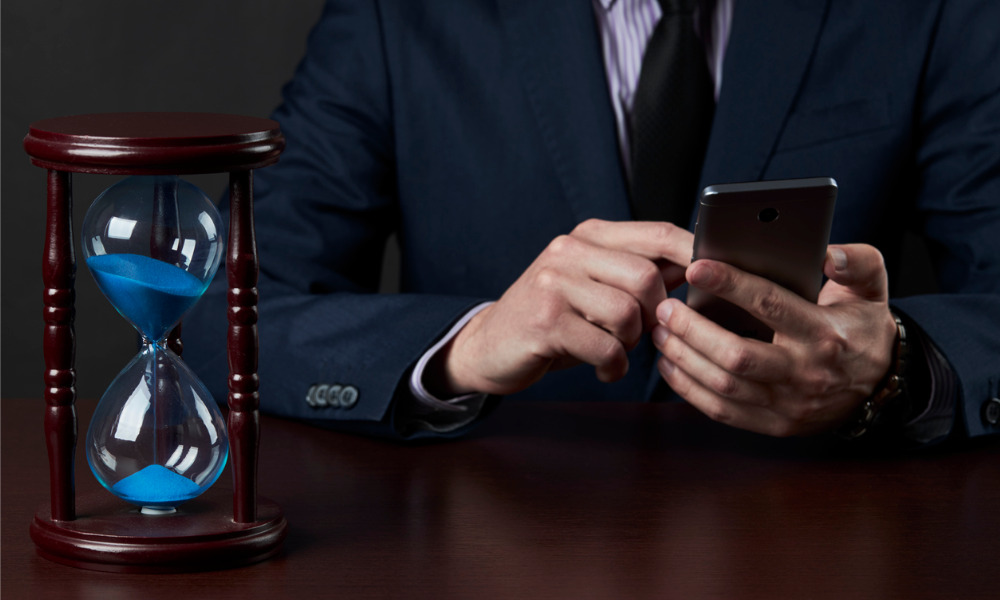 A lawyer who works with the start-up community said that the transparency of fixed fees — as opposed to billable hours — can be extra important for startups, where future funding is always unpredictable.
In a discussion hosted by Startup Canada, lawyer Megan Cornell told the "Thrive" podcast that she started Momentum Business Law and Momentum Law Labs to do "something different than the billable hour," saying that "lawyers love and hate [the billable hour], but mostly hate it — yet still most use it."
"We were a fantastic law firm …. but weren't being that true business partner that I saw lawyers evolving into," she said of her job before becoming CEO of Momentum. "Where you're really helping guide, and find solutions for your client that aren't driven by the worst possible thing about our industry — how much you can bill your clients for your time."
Getting the "cost" conversation finished early on with the client helps the relationship grow and allows both parties to focus on getting things done, said Cornell, adding that while not all work can be done on fixed fees, many tasks for startups can be. She said she tries to update clients on the costs as things progress and that such transparency should not be considered novel.
"That's not just law. As a service provider, you should never, ever surprise your client with a bill if you can help it," she said. "Getting it out of the way early in the sales cycle builds a trust where the client feels comfortable talking to you about anything they may need."
Momentum is in the process of launching a do-it-yourself platform for legal tasks, as looking only to Google can lead founders toward irrelevant legal advice, said Cornell. A lawyer should be a resource to ask "the little questions," she said. Google can be a great resource, but also contains information that's not specific to Ontario or Canada, she said.
"I think of it as a relationship you're investing in, in the same way that having a good family doctor is an important relationship, if you're lucky enough to have one," she said. "It's your go-to relationship . . . . to get referrals to specific help."
Another uncertainty faced by entrepreneurs — and tied to the billable hour — is that in business, things almost always take longer than planned, said Cornell on the podcast, which focuses on women-led startups.
With women entrepreneurs more likely to be sole practitioners, another big question for startup lawyers is around incorporation, she said. It's a decision that likely requires work with professionals like accountants, so the entrepreneur can compare tax savings against tax preparation costs.
Other common issues faced by startups include not writing down agreements on paper; wanting to wait until everything is perfect before release; failing to recognize the "brand" as intellectual property; and not thinking about merger and acquisitions implications early enough when granting equity.
"Once or more a month, we have a conversation with a business owner who started a business with a partner and didn't document it," she said. "The business can and will die in those situations. It's not about spending money on lawyers, per se. It's about creating some kind of structure. When it's down on paper — with more detail, the better — you realize what you're not aligned on."