Program offers career options as a way to retain associates who may not want to go the partner route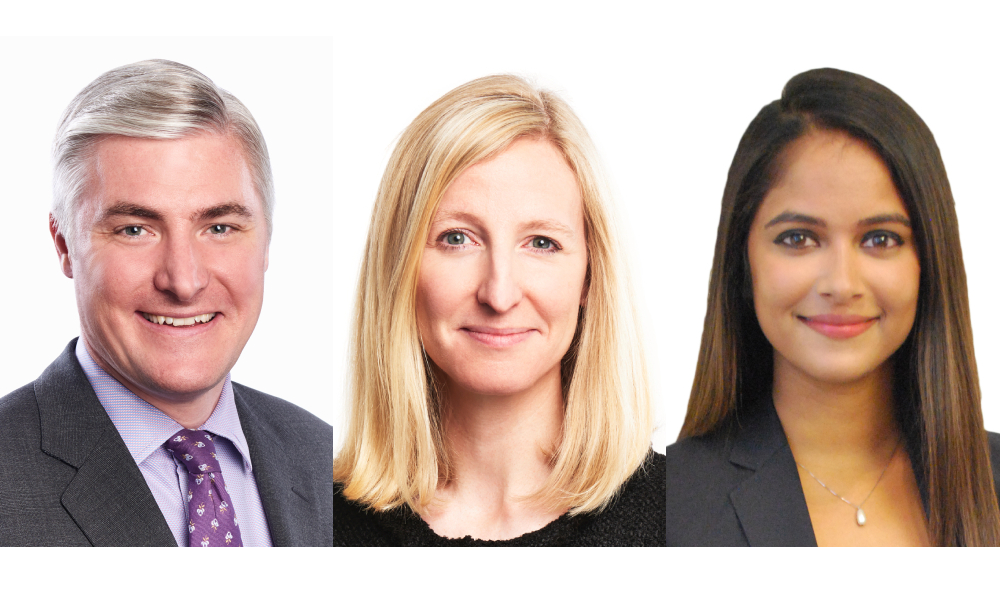 For many associate lawyers, the desire to become a partner — or to NOT become a partner — is something they keep close to their chests.
"Traditionally, law firms have had a very binary career path for their lawyers. You're either on track for partner or not," says Kara Sutherland, director of talent for Ontario at Dentons LLP. Junior lawyers often feel pressure not to say they aren't all that interested in being a partner, mainly to please their seniors and not make their position at the firm precarious.
The result, says Sutherland, was that conversations with junior associates about their careers were not transparent.
"Associates would have kept that information very close to their chest in terms of revealing to the firm that perhaps partnership was not their ultimate goal."
Later, often to the firm's surprise, some of those associates would leave the firm to take an in-house role outside the firm or a position with an NGO.
What the firm learned from this experience, Sutherland says, is that "career paths for some are not linear, and they do not form the sort of ladder that firms have imposed on them in this binary [associate/partner] world."
Rather than fight this reality, Dentons decided to provide a framework where associate lawyers can progress at the firm and take on different roles that better align their career aspirations. This, Sutherland says, "opens the door towards having transparent conversations with lawyers around what their career aspirations really are."
The result of this thinking is that Sutherland and Toronto managing partner Blair McCreadie have been fostering a program, dubbed "Career Playbook," which provides lawyers with transparent information about the alternative career paths available to them.
McCreadie says the framework is more "modular" than the binary one that firms have traditionally used. He adds that the legal profession in general "has not done a good job" in terms of retaining young lawyers, in particular young women and lawyers from diverse backgrounds.
He adds the aim is to encourage a firm culture which enables everyone to be more open about the range of avenues a lawyer can pursue and provide tailored support for each lawyer. That could be a legal career in-house at Dentons, or pursuing a non-legal role at Dentons, such as within the HR or client development teams. Sutherland adds that if a junior expresses a desire to work in-house outside Dentons, the firm can help pave the way to making that happen.
McCreadie emphasizes that doing any of these things would take not any junior associates out of contention for partnership if that was something they later wanted to do. And Sutherland says the program helps the firm's partners to "really think" about opportunities for their associates. "This is not only foundational to building a young lawyer's career, it is vital to building the kind of firm we want to have."
Already, McCreadie says the program has brought impressive results since it was introduced about two years ago. For example, he says retention of associates in the Toronto office has jumped by about 20 per cent.
Sutherland and McCreadie add that offering different opportunities to associates helps fine-tune their careers. It also helps Dentons keep its investment in training and mentoring young lawyers, rather than see them leave when they gain enough experience. There's also the cost of recruiting a replacement or mentoring and training someone already at the firm.
"If partnership is not their ultimate career goal, but they are prepared to stay in private practice longer with us than they might have otherwise," McCreadie says, the program is a worthwhile investment.
Rachel Kattapuram, now risk lawyer in Dentons Canada's office of the general counsel, graduated with a JD/MBA from the University of Toronto in 2016, and had been a summer student at Dentons in 2014 and 2015, and, after finishing her articles, joined the firm as an associate in 2017. She worked in the labour and employment group, then expanded her practice to become a hybrid member of both the labour and employment and corporate groups at Dentons.
She says she has always been interested in issues that fall at the intersection of legal and business strategy. "As a practising lawyer, one of the most satisfying parts of the job was learning the nuts and bolts of my clients' business and providing advice that fit into the bigger strategy at play."
In 2019, Sutherland approached Kattapuram about an opening in the general counsel practice, suggesting it might be a good fit, advising the firm on a blend of corporate, employment, regulatory, privacy and other business issues.
"While taking the position would mean stepping away from the partner track, I felt it would enable me to develop deep expertise in the areas of law and business that I was most passionate about, and I decided to take the leap," she says.
"Fortunately, things have played out even better than I had expected. Working in the office of the general counsel has broadened my technical expertise and given me the opportunity to work on a wide range of challenging business issues."
In addition to collaborating with other lawyers, Kattapuram also works closely with the marketing, communications, finance, talent, and IT teams to provide a legal lens on the various business questions that arise.
She adds: "I love having the opportunity to apply my legal and business training and come up with solutions that serve our business needs, while minimizing legal risk."
Sutherland says that helping associate lawyers reach their career goals is a vital part of the program. However, she thinks one of the most important changes the program has brought about is "giving our associates the invitation to have an open conversation about what they are looking for.
"When I think about the types of career conversations that we had just a couple of years ago, before the program, the nature of those conversations are now very different, and for the better."