The world of in-person meetings is coming back, but law firm economics have changed irreconcilably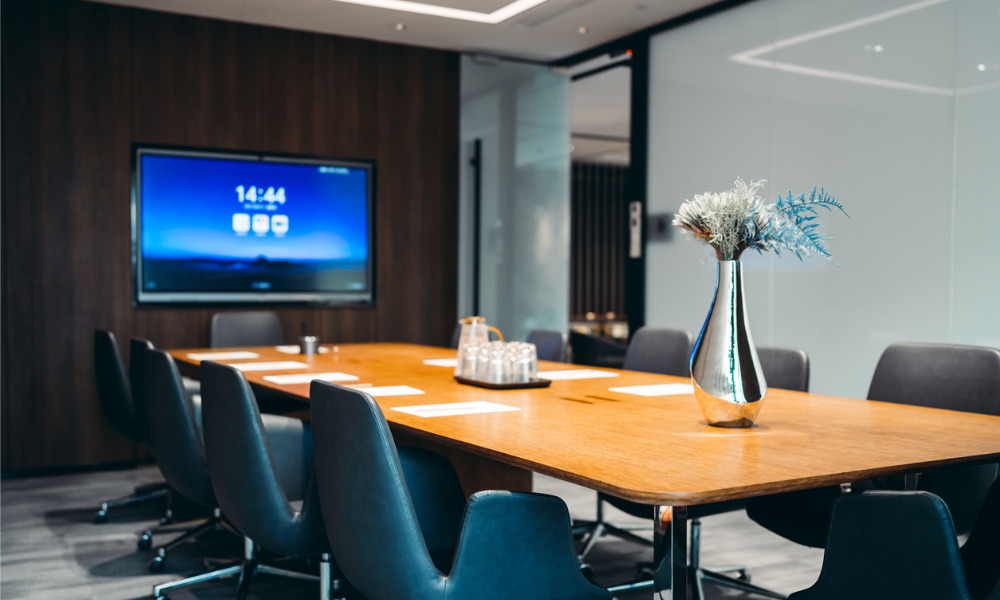 The pandemic did not result in a dramatic drop in demand for legal services for most law firms. That is good news for legal professionals in Canada – and with more and more Canadians vaccinated every day, the old world of in-person meetings, travel and open offices is coming back.
But lawyers should not think they can run their firms the way they did pre-pandemic. Permanent shifts have inevitably occurred in how clients and employees expect legal services to be delivered, and law firms should keep this in mind to ensure they remain competitive in the time of COVID-19.
Increasing administration efficiencies
When the pandemic hit, most discretionary expenses disappeared overnight. And once law firms realized that their revenues were not disappearing, their profit margins become much better.
So, the pandemic has provided an unprecedented opportunity to drill down on unnecessary costs.
"Do clients really need those expenses to entertain them, or would they be happier knowing that the expense level is down this year?" asks Ronald Pink, the founder and managing partner of the Halifax office of Pink Larkin.
"Law firms generally overspend on a whole variety of areas where there's not much reward."
Stephen Mabey, the principal & managing director at Applied Strategies, says firms should also focus on cloud computing infrastructure to increase efficiencies. "But new technology is not enough," he says. Mabey says training may be more difficult from afar so many firms should be replacing legal assistants with legal technologists.
Diversifying their practice
Many law firms may look to adding practice area expertise to grow. Globally, an annual report by Citibank shows that the law firms that performed the best in 2020 were those with a diverse practice and industry mix.
But many experts caution that straying too far from a firm's core competency can result in a lack of focus.
"Sometimes there's an eagerness to expand that probably should be thought about twice," says Heather Suttie, a legal marketing and business development consultant in Toronto. "Opening new markets is often expensive and can be a risk."
Legal entities that want to survive and thrive will trim down to core strengths as determined by their target markets, argues Suttie.
"In our in our firm," says Pink, "you won't find a corporate seal in my office. We won't do a property transaction. We won't read a will. We won't do a motor vehicle accident or do any of those things. And takes discipline to say no."
Reviewing cash flow management
"Cash management has always been one of the most important aspects of firm management and will only be increasingly so," says Mabey.
Law firms are notorious for not maintaining cash reserves. Leftover cash after salaries and rent is often distributed to the partners. "This lean approach to managing cash works when markets are stable, but it has left law firms exposed to the Covid-19 crisis," says a report for law firms by Smith and Williamson on cash flow in a Covid-19 world.
In a blog post, CLIO advises law firms experiencing cash flow problems to focus on the following key factors:
Audit your current cash flow
Accept online payments like credit cards
Bill clients by using evergreen retainers to protect cash flow
Optimize overdue accounts receivables
Offer your clients payment plans
Optimize productivity with technology
Focusing on adaptability and stability
"The single most important role in the firms of the future will be the person(s) in charge of institutionalizing the culture of the firm," says Mabey.
"I think leaders in law need to get uncomfortable," says Mia Hempey, the chief executive officer for Nelligan Law.
"I have seen some other firm's just knee-jerk reaction of going back to the way it was because that's comfortable. We know how to run a business the way it used to be."
Hempey says firms need to take advantage of what they learned in the past year and a half, including accepting the new hybrid work model where lawyers can work and meet clients anywhere.
Hempey's firm has also spent a lot more money on virtual courtrooms, which will mean much less travel for litigators and clients.
Finding (and retaining) top talent
The debates about remote work will not diminish as lockdowns ease. Young lawyers are demanding flexibility, and the war for legal talent is ramping up. So, law firms must be flexible in the long term.
Mabey says firms also now have a much heavier emphasis on organic growth. Summer programs are back in vogue, and there is no longer an assumption of what is on students' and associates' minds, but firms are now asking what drives them.
In the last recession, law firms made cuts to headcount, but those layoffs didn't start until the rest of the economy had begun to rebound. Once client activity picked up, the law firms that made staff cuts were less prepared to serve clients and generate revenue in the recovery.
In addition, U.S. law firms are busier than ever and poaching Canadian lawyers from local firms.
Anticipating future legal needs and trends
While a crystal ball would undoubtedly help law firms anticipate legal needs, there is an easier way to do this: ask clients. Yet, gathering client feedback is not a simple exercise.
Law firms "need to anticipate and forecast client needs rather than reacting to the current issues," says Suttie. "This means being a student of your client's business and their industry."
When surveying clients, Suttie says the key is to "probe to clarify." Once you do that, you go back to the client and "confirm that you understand clearly and that the client knows that you understand clearly."
Ensuring client satisfaction
Once you gather the feedback from clients, you also need to act on what you heard and "let the client know that you acted on what you heard," says Suttie.
In other words, finding out what your client wants is just the first step, the follow-through that will keep them happy.
Stuart Wood is the CEO of Caravel Law, which provides outsourced legal services to in-house departments and companies without in-house lawyers. Wood says most of Caravel's costs are much lower than a traditional firm, yet they invest heavily in "client happiness."
Caravel has two people who are focused solely on "client happiness." They do regular "net promoter" surveys, and "I get every single one of those scores so that I know exactly what our clients are saying about us," says Wood.
Re-evaluating your digital presence
With less and less business done in person, a firm's digital presence has never been more critical.
"If you do not increase this aspect of your marketing [and] business program, then you are betting that hybrid work policies are a fad," says Mabey. "But if you are wrong, and I think you are, other firms will surpass you as top of mind with your clients."
Suttie says law firms should realize their website is "not about them." It is about the client, so the website should help them "see themselves reflected in your website." Suttie suggests case studies to illustrate what a firm can do for its current and potential clients.