Canada is leading in 4-day workweek among global legal sector: work time reduction expert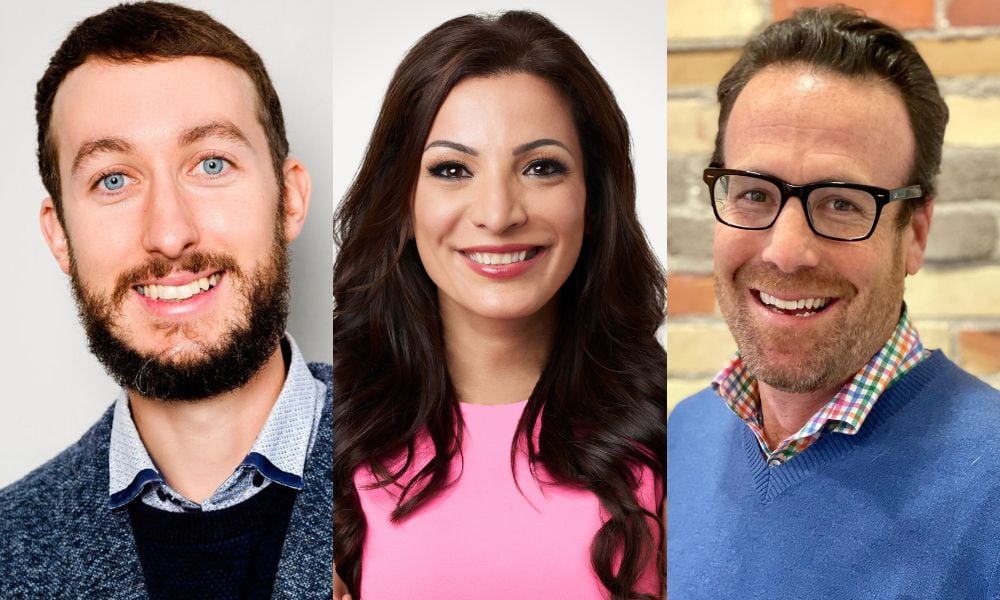 For both Leena Yousefi and Quinn Ross, implementing the four-day workweek at their small law firms was worth the effort. But both lawyers say any law firm making a similar shift needs to focus on efficiency, not on reducing their team's workload.
Yousefi's YLaw, and Ross's the Ross Firm, have 14 and 18 lawyers, respectively. While both say there has been challenges, both firms have seen productivity boosts.
Workplaces tend to manage a 20-percent reduction in hours, not through speeding up work but through organizational redesign, says Joe O'Connor, an expert in the four-day workweek and director and co-founder at Work Time Reduction Center of Excellence.
For law firms, and other professional services which bill by the hour, a four-day workweek without a productivity dip can be achieved through one or a combination of two strategies, says O'Connor. The first is reducing a sufficient level of non-billable overhead to sustain client work at the same levels.
"Through operational excellence, lean systems and processes, streamlining their operations, and finding efficiencies within their people teams, they were able to shorten the workweek without impacting the volume of clients' billable hours that they were turning out," he says.
The second method O'Connor sees is companies changing their billing structure, moving to value-based or project-based billing, allowing them to "decouple the direct relationship between hours and revenue."
"This is something that once you overcome some of the cultural barriers and cultural norms that are in place in the legal sector, and you really start to drill down into the operations and logistics of this, often law firms find that this is something which is actually not as radical and not as insurmountable a challenge as they might first envisage."
Law, generally, has shown less interest in the four-day week than other knowledge-based industries. But within the global legal sector, Canada is among the movement's leaders, says O'Connor.
When COVID hit in 2020, the "completely destabilized environment" led Quinn Ross to decide to give the four-day workweek a try at the Ross Firm. They initially did some baseline testing to determine where the lawyers were at psychologically, and in terms of productivity, workflow, and outputs. Then they moved to four 10-hour days but found that increased burnout.
"We said: We either go forward, or we go back. So, we went forward."
With 80 percent of the work and 100 percent of the pay, the firm has raised productivity by over 10 percent, says Ross. The firm retained staff while mobility predominated throughout the pandemic, and he firm has tripled in size.
There were challenges, he says. Lawyers came back from their scheduled day off to overwhelming email volume. They moved from individual to team emails for much of their work, so a team member could cover for another on a day off.
Another challenge is managing any additional flex time, on top of the 52 extra days off per year.
"It's a little heavier on the HR, but the overall net benefit is massively on the side of doing it."
"The whole thing relies on efficiency," says Ross. The main boost to efficiency comes from the fact that people are happier and healthier. "They're spending more quality time doing the things they love outside of the office, so they're able to produce more inside, on a shorter timeline."
Though "not a fairy tale," overall, the implementation of the four-day workweek has been a "huge success," says Leena Yousefi, family lawyer, mediator, and founder of YLaw, in Vancouver.
"Our revenues have gone up. Our loyalty levels have gone up. Mental health has gone up. People are happy. We have almost no turnover."
Sick-day requests have also dropped, and YLaw lawyers are able to schedule doctor's appointments and other week-day errands on their day off, making the firm's work more efficient, organized, and compact, she says.
But YLaw must also filter job applicants to avoid those who misunderstand the nature of the four-day week, says Yousefi.
"A lot of people confuse it for working less or being lazy or just doing the minimum to make the most amount of money. But the four-day workweek is about being happy, being high-performance, more efficient and more productive."
Some also wrongly assume the set-up is a right, not a privilege, and believe they are owed an extra day off if their circumstances are such that they end up working five in a row.
"You've got to be very careful with managing expectations."
"Like everything else in life, it requires a lot of work, commitment, and picking the right people."
O'Connor first became interested in the concept of a four-day workweek through his involvement in research projects looking at work-life balance and related issues for public-sector workers in his native Ireland. One of the significant findings was that working parents – predominantly women – who had moved to shorter work weeks were producing as much in four days as they had been in five.
"That inspired me to delve into this topic further," he says. "It told me two things that I still believe to be true. One, we have a gender equality issue in the workplace that, I think, universalizing shorter work weeks can go a long way to addressing."
"And secondly, that this concept of Parkinson's Law – that the task will expand to fill the time that's available for its completion – holds true in an awful lot of modern organizations."
Since the topic sparked his interest in 2018, O'Connor has studied it with Cornell University, as CEO of the New Zealand non-profit, Fourday Week Global, and has expanded the model he designed to trials in the US, Canada, Australia, New Zealand, and the UK.
His recent UK study, involving 3,000 employees from 60 companies, showed that a four-day workweek led to 54 percent of employees reporting a reduction in negative emotions, 43 percent reporting an increase in mental health, 71 percent reporting a decrease in burnout, and 54 percent reporting a better work-life balance. O'Connor has also seen 20-25 productivity gains in some organizations.
"The reason for that is that when we talk about the shorter workweek, it's not just about changing the number of hours that people work, it's about fundamentally changing the way that people work."
Organizations which have been successful in implementing a four-day week have done so through streamlining operations, changing work practices, improving processes, and addressing inefficiencies, such as unnecessary meetings, distractions, and use of technology.