Bahar Hafizi says hanging her shingle allows for flexibility, sense of control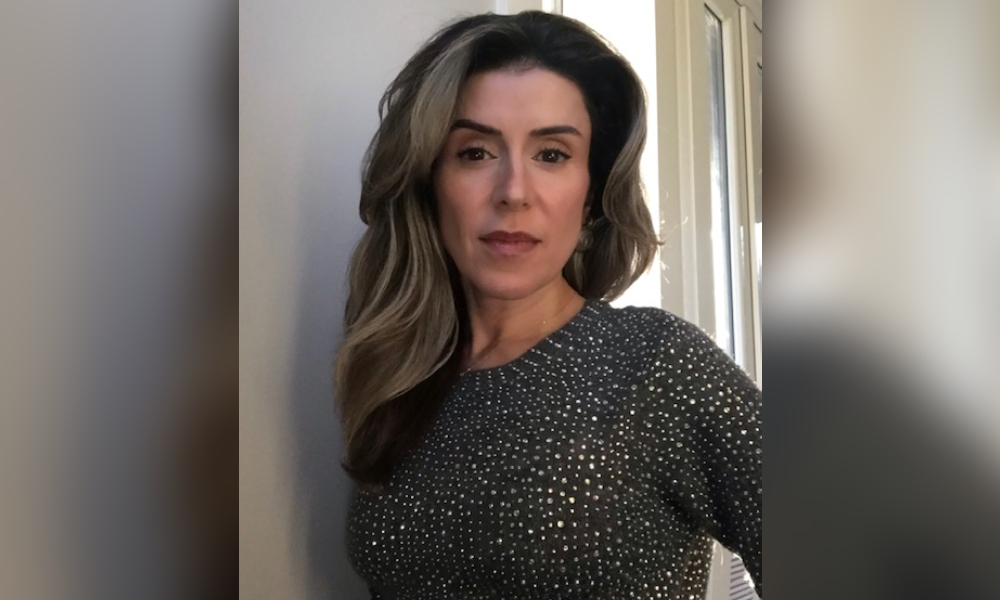 Making a move from big-firm corporate lawyer to hanging her own shingle two years ago is probably one of the most challenging things Bahar Hafizi has done. And the most rewarding.
"It was something I had to do, and I am so glad I did, despite the hard work to get here," says Hafizi, who was called to the bar in 2001 after getting her law degree at the University of British Columbia. She is now managing partner at BH Legal.
Hafizi wants to send a message to other lawyers — especially women — that there is a path forward if they want flexibility and a sense of ownership that comes from building a practice.
"It's disappointing that the numbers show there are a lot of women leaving the legal profession when perhaps they wouldn't have to with different working arrangements."
Hafizi adds that one of the strange blessings to come out of COVID-19 is that many employers now realize that offering more flexibility and remote work doesn't mean a loss in productivity. "It's really forced people to recognize how productive we can be," she says, adding legal work suits flexible work options. "It is measurable, you have to produce something."
However, she cautions that young lawyers "put in the work" before heading off on their own. They should learn their profession first, working at large, mid-size or small firms, and "build their book" so that when they do leave, they are primed for success.
Hafizi's story provides a template for making the journey from a big-firm lawyer to owning a practice. After working in employment litigation law at a Vancouver firm that merged with DLA Piper, Hafizi worked at two of Canada's more prominent firms — Blakes for 13 years and Gowlings for two.
When she started at Blakes, it was for a six-month stint as a lawyer dealing with banking matters. Hafizi admits she was a bit daunted by the idea of becoming a banking lawyer but "dove right in" and realized she enjoyed this area of the law.
She also got married while at Blakes and realized after having two children (now 8 and 12) that it was "a juggling act" being a partner and managing the home side of her life. Hafizi emphasizes that she loved her time at Blakes and learned a lot while there, "but it became clear I had to come up with a solution for myself."
She joined a smaller firm and was there for a short stint, leaving after the firm said it planned to merge with another. (It did, with Bennett Jones). After that, Hafizi ended up at Gowlings.
"Again, it was a great experience there, great people," Hafizi says. "But by then I realized I was at a point in my career where I wanted to set my schedule and terms for dealing with clients."
So, in the fall of 2018, Hafizi left Gowlings to work on her own. Fortunately, Hafizi says she had a "robust" set of clients and admits the fulsome book she built resulted from spending her formative years at top firms in Canada.
"I have to give credit where credit is due, because I know I wouldn't be doing what I am doing now if I had not been at the big firms, because that's where I built my toolbox."
Hafizi says that while leaving a firm with clients presents an "awkward" moment, Hafizi says it wasn't. Both Blakes and Gowlings told her to "go for it."
"Everyone understands that there's room for the table for everyone," Hafizi says, adding she still gets referrals from past employers. She points out that most of her commercial and corporate work is for smaller, mid-market firms rather than large accounts.
Hafizi says her firm has been fortunate to capture ongoing mandates from two Canadian financial institutions, The Bank of Nova Scotia and CIBC, and several successful BC-based businesses. These included Structurlam Mass Timber Corporation, The Graze Company and Ignite Pizzeria.
One of the unique parts of Hafizi's practice is that she offers an alternative fee structure so that commercial clients can pay a retainer but have as much access as they need to her legal expertise. For lending clients, Hafizi says she looks at what the deal is going to cost, sets a price, "and it allows bankers to call me and ask the things they might not ask when they're on the clock."
Hafizi admits she often works longer hours than she might have done at the big firms, and her cell phone is always on for taking calls. But she enjoys the freedom and sense of control that allows her to mesh home and work life. She also can take the business decisions that make the practice work for her.
"This lifestyle isn't for everyone," she says. It suits those who have some business acumen, want flexibility in their lifestyle, and don't mind if it sometimes means working unusual or longer hours.
Hafizi says her husband and children understand what she is doing and what the practice means to her. "They get it, they know how hard I work, and that I treat the practice like my third child," Hafizi admits, though adding things can get a bit chaotic at times.
Hafizi says that at the beginning, she was up late at night wondering about how to make her business succeed. But now, she has encountered another issue. It's the question of whether to take on additional business or turn down potential clients.
"You don't like the idea of turning down work, because you want people to keep coming to you," she says. "But if you take on too much, you don't want it to affect the quality of your work."
Hafizi doesn't advertise, given her practice's corporate nature, so much of her work comes from referrals and her reputation in the legal world. And while that is going very well, she also makes sure that taking on additional work or clients doesn't hurt her brand.
"A year ago, not long after I started on my own, I was probably doing a hard sell when meeting a new potential client. Today, I am a little more mindful of how much I can take on at that time. But it's an excellent problem to have.