Bennett Jones LLP and Vancouver firm McCullough O'Connor Irwin LLP are merging.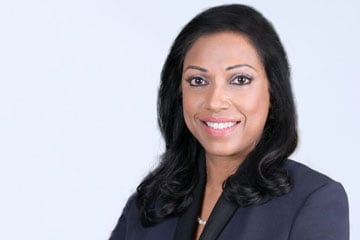 Bennett Jones LLP and Vancouver firm McCullough O'Connor Irwin LLP are merging.
The merger will double the size of Bennett Jones' Vancouver office to 31 lawyers and be effective on June 1, 2018.
MOI is a Vancouver-based law firm with 12 lawyers focused on corporate and securities law matters.
"This is all about meeting growing client needs in the thriving Vancouver market," said Hugh MacKinnon, chairman and chief executive officer of Bennett Jones, in a press statement. "MOI is a first class law firm and a leader in corporate finance, private equity and funds. This is one of Bennett Jones' areas of strategic focus and so is Vancouver. We complement each other in client service, practice areas, vision and culture. It's a very exciting day for our firms."
MOI has served the Vancouver market for 25 years. It represents clients of all sizes across a broad range of industries in public and private equity and debt financings, M&A, securities regulatory compliance and corporate restructuring and governance.
Bennett Jones Vancouver office managing partner Radha Curpen says MOI is particularly strong in private equity and pooled fund formation — an area of strategic focus for Bennett Jones.
"MOI is a leader in that area and the timing was right for us in terms of making this move now," says Curpen, who will continue in her role.
Curpen says all lawyers and staff of MOI will make the transition to the offices of Bennett Jones. It is the largest group of lawyers to be added to the firm since it added 11 corporate mining and securities lawyers from Fraser Milner Casgrain LLP in 2013.
Jonathan McCullough will become co-head of Bennett Jones' corporate department. Together, Bennett Jones and MOI will have 400 lawyers and business advisors in nine offices globally.
"This is the next and natural step in our evolution," said Jonathan McCullough, founding partner of MOI. "We built this firm and this practice from the ground up and Bennett Jones is the right firm to partner with at the right time. It has the reputation, the passion for excellence, the creativity and the collaborative culture that makes it a perfect fit for us. The opportunity to combine with an elite national firm will allow us to compete for mandates beyond our reach as a boutique and to take our practice to the next level."
MOI was named one of the Top 10 Corporate Law Boutiques in Canada by Canadian Lawyer.