If everything goes according to plan, starting in September, the faculty of law at Queen's University will launch its first course to be delivered entirely online.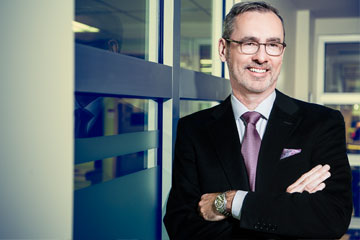 If everything goes according to plan, starting in September, the faculty of law at Queen's University will launch its first course to be delivered entirely online.
The course, financial literacy for lawyers, will be presented to the school's undergraduate law students, but it's not an undergraduate course. Instead, it's the first offering in what the school is calling its graduate diploma in legal services management.
Designed to teach both lawyers and non-lawyers the fundamentals of the business of law, the new certificate program will consist of four mandatory courses and one optional one, and all will be taught online. In addition to financial literacy, students will have to take one-semester courses in shaping the future of legal practice, fundamentals of legal services business (which will cover business strategies, marketing, sales and operations) and working with teams and managing people (human resources management). The optional course will be a deep dive into project management.
All of the courses will be brand new to Queen's, and the school has scheduled one course to be launched at the start of each semester until January 2020, which is when the optional project management course will become available.
The second course to be offered, shaping the future of legal practice, will be treated in the same way as the financial literacy one. It will be offered to undergraduate students and eligible for credit toward their JD degrees, but it will also be coded as a graduate course and they will be able to apply it toward the new diploma.
The school has yet to receive final government approval from the Ontario government for the new diploma program, but faculty of law dean Bill Flanagan expects it to be granted before the start of the fall term.
Flanagan says there is a need for this of type training in the legal profession, and it's backed up by what he hears from managing partners and those involved in professional development at major firms.
"The law schools do a great job of teaching about the law and developing the analytical abilities necessary to be a legal professional, but things that go more into the business of the practice of law are not something that traditionally law schools have seen as their role," he says.
"So we want to address that with this new program. That is, to provide our students with the range of business skills for them to thrive as legal professionals. And we are developing this entirely online with the view to making this available not only to our students but also to practising lawyers, and indeed to anyone involved in the delivery of legal services, which could include professional managers of law firms."
Flanagan adds that having a graduate diploma is one way students will be able to "distinguish themselves in a very competitive job market."
Even more than making themselves attractive to potential employers, Rosa Twyman, founder of Calgary-based Regulatory Law Chambers, says having proper business training makes her better able to run her firm and manage the business of law. Twyman, who recently completed an executive master of business administration program at Queen's, is one of the lawyers who is part of the advisory committee for the graduate diploma program. She said the training the program provides fills an educational gap and provides business training with a purely legal focus, which is something an MBA can't give students.
"Other than doing a full MBA, there is nothing that is geared toward providing solutions for the stuff you run into during everyday practice," says Twyman.
In particular, she thinks the graduate diploma will help lawyers understand business basics, such as calculating operating and profit margins and doing a better job of managing their employees.
Additionally, she says, this type of training will allow lawyers to better serve their clients.
"I think the legal industry could benefit from this — and not only the legal industry. I think, in general, people will be able to benefit from this because there is a gap right now between what, for example, accounting firms provide and what legal services providers provide. Lawyers won't be able to provide advice that accountants give, but at least they'll be able to understand what [accountants] say and what you can do with that."
Shai Dubey, an assistant professor and distinguished faculty fellow of business law at the Smith School of Business at Queen's, expects the online nature of the courses to be attractive to busy legal professionals. A lawyer and an entrepreneur, Dubey has been involved in overseeing the development of the graduate diploma program. He will also be the instructor of the shaping the future of legal practices course.
According to Dubey, there will be between seven and 10 hours of engagement per week for each course. That total could involve everything from watching lectures to performing the required readings to working with other students on collaborative projects to participating in chatroom-based discussions. Assignments will run the gamut from traditional business case write-ups to video submissions. Peer evaluations will also be part of the process.
"If learning has to be active and we have to get people engaged, we have to design the courses in such a way so they become engaged," says Dubey, emphasizing the fact that all of the courses will have a teamwork and collaboration component built into them.
In addition to learning from each other, the group work aspect has another benefit.
"This forces them to collaborate with people who potentially aren't in the same location as they are, so they will be using and getting comfortable with technology, because when you practise law, as I did, oftentimes, I was integrating with my clients, but they weren't in my building. So, it's giving [students] that comfort level that, yes, you can do this," he says.
For now Queen's isn't offering any of the courses to non-JD students just yet.
"Building an online course is a very intensive endeavour. It takes about eight to 12 months," says Flanagan. "The first run, you want to do a smaller group and work out any of the kinks, so this is what we'll be doing this fall. Then in the winter, we will launch the second course — the future of the legal profession...then in the spring, we will open it to enrollment outside of the law school, so practising lawyers who are interested can enroll."
While launching the graduate diploma program is an important step for the law program at Queen's, it's just the first stage in a larger plan that will result in offering a full graduate degree.
"Once the graduate diploma is approved, we will then launch the process to create an LLM. That's a long, involved process — it's a full graduate degree, it will probably take a year to do that — but with a view that anybody who has completed the graduate certificate will be eligible to enroll in the LLM and complete the additional course requirements and earn the LLM. So, we'll be starting that process as soon as the graduate diploma has been approved," says Flanagan.