Firms making announcements include Aird & Berlis, BD&P, Cavalluzzo, Davies, Gowling WLG, Lavery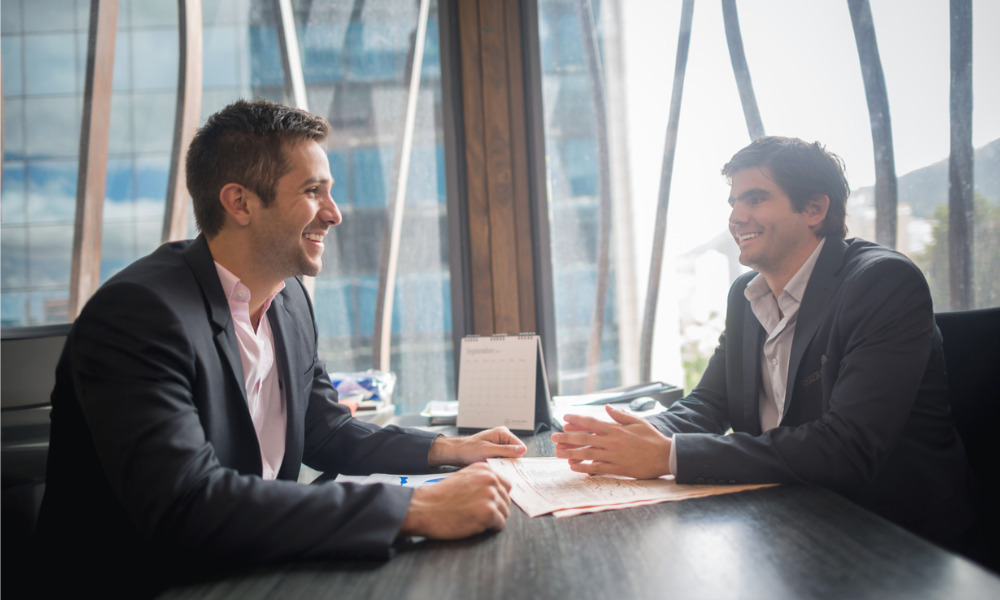 Welcome to this week's roundup of movements among major law firms, in which we sum up significant hires, promotions, departures and other announcements.
Aird & Berlis LLP
Five new partners joined the Toronto-based firm:
Aaron Bains — capital markets and venture finance
Danny Kharazmi — capital markets
Josh Kumar — tax
David Neligan — municipal and land use planning and expropriation
Kenneth Pimentel — real estate
Burnet, Duckworth & Palmer LLP
The Calgary-based firm announced that Susan Fader, Julia Lisztwan and Joanne Luu joined the partnership, effective Feb. 1. They are all litigation lawyers whose practice areas include commercial disputes.
"All three lawyers were associates with the firm for a number of years and it's been rewarding to see their expertise grow during that time," said Grant Zawalsky, the firm's managing partner.
Cavalluzzo LLP
The Toronto-based firm welcomed two new partners:
Niiti Simmonds — human rights, administrative, employment and labour law, professional regulation/discipline, pay equity and long-term disability litigation
Michael Mandarino — labour law, construction law, professional regulation/discipline and health law
Davies Ward Phillips & Vineberg LLP
Marie-France Dompierre joined the firm's tax disputes group in Montreal.
Gowling WLG (Canada) LLP
Gowling WLG appointed Ian Mitchell, Toronto-based partner, as leader of the firm's mining group in Canada and Paul Seaman as leader of the firm's Indigenous law group. Seaman, based in Toronto and Vancouver, is a citizen of the Manitoba Métis Federation, a member of the Saskatchewan Métis community and a member of the firm's environmental law group.
"Ian is an accomplished corporate lawyer who has a strong understanding of the complexities of the mining sector," said James Buchan, firm managing partner – clients at Gowling WLG (Canada).
"[Seaman's] insight and knowledge of historic and current legal matters related to Indigenous peoples' rights has been a welcome addition to our team," said Lemxyaltexw, Chief Dalton Silver, Sema:th (Sumas) First Nation.
Lavery
A team comprising Éric Thibaudeau, Laurence Bourgeois-Hatto, Catherine Deslauriers, Mélanie Desjardins and Cinthia Gauvreau joined the firm's labour and employment law group in Montreal and Quebec City.
These lawyers' decision to join Lavery "is a testament to the attractiveness of our platform, whose reputation, both in Quebec and outside our local market, rests above all on the acumen of our professionals and the quality of the mandates that our clients entrust to us," said Anik Trudel, chief executive officer of Lavery.
Lawson Lundell LLP
Clifford Proudfoot will sit for a second term as the firm's managing partner, for which he will serve an additional three years. Based in Vancouver, Proudfoot also acts as chief inclusiveness officer and focuses his practice on environmental and Indigenous litigation.
"I am grateful to the partners, associates, paralegals and staff for their support," said Proudfoot.
McMillan LLP
Jonathan Kalles, based in the Montreal office, joined the government relations group as counsel
and joined the vantage policy group as the senior consultant for Quebec. Kalles has a background in federal, provincial and municipal government relations and public affairs.
"We will benefit from his invaluable experience at the highest levels of government, his deep insight into public policy, and his strategic approach to problem solving," said Tim Murphy, executive partner at the firm and managing director of the firm's vantage policy group.
Norton Rose Fulbright Canada LLP
The firm welcomed two members to its data protection, privacy and cybersecurity team.
Imran Ahmad, a partner based in Toronto and Montreal, serves as Canadian head of the firm's technology and innovation industry group and Canadian co-head of the firm's data protection, privacy and cybersecurity practice.
Santo Manna, a senior counsel who is based in the New York, U.S. office and who is admitted to practice in both New York and Ontario, advises in relation to technology and IP law and contracting, with an emphasis on fintech and payments.
Stikeman Elliott LLP
The firm added two new counsels to its Montreal office:
Aude Godfroy — banking
Trevor Rowles — corporate and knowledge management
"Aude joins us with unique expertise that will further strengthen our financial services practice, while Trevor's dual role will enable us to keep staying at the forefront of emerging issues and legislative changes that impact our clients' business," said Warren Katz, managing partner of the Montreal office.
Submit all your law firm news, including appointments, moves and other professional news by filling out this form or by emailing [email protected].